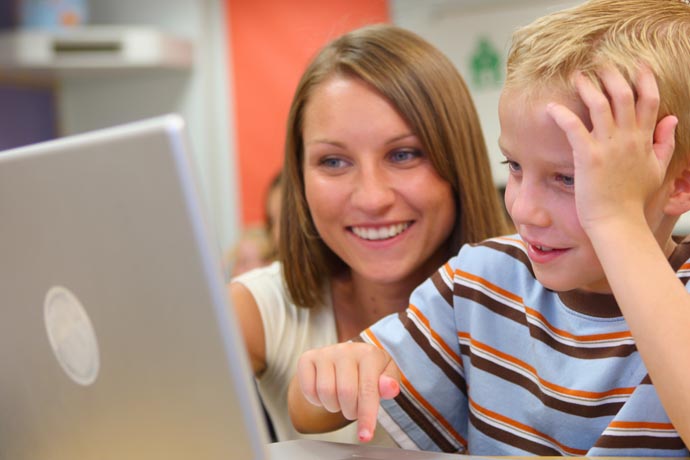 It's Teaching Assistants Fortnight at Stonebridge
Were you aware that there's a National Teaching Assistant Day celebrated every year? Well, it's always held on the 16th September.
The event is always extremely positive and there's usually a lot of activity in local schools and news, as well as on social media. It's all about recognising the valuable contribution that teaching assistants make to education. They're important, valuable and support school children all over the country.
Here at Stonebridge, we'll be recognising the contribution of teaching assistants before and after the 16th – for the rest of September.
Balance work and family as Teaching Assistants
Becoming a Teaching Assistant is a fabulous way to make an impact in the lives of a classroom full of children, a classroom full of young lives.
Most mums and dads go through their entire lives hoping to impart wisdom to their children and leave a good lasting impression. Leaving a positive impact on someone else's life… guiding, advising or helping them, especially in the early years, is also rewarding and something worth being remembered for.
Mothers (and fathers) can use the valuable skills and experience that they've gained from parenting to provide support and assistance to a teacher. This goes a long way in making sure students are given all the help they need, so they get the most out of their education.
What do Teaching Assistants do you ask?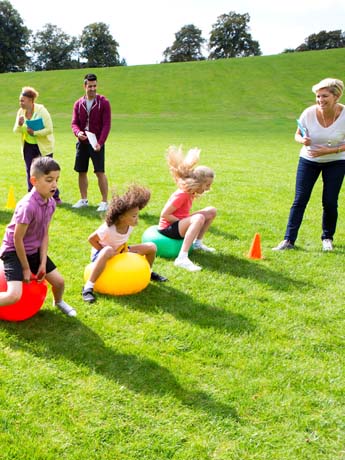 The tasks of a classroom assistant can be quite varied. The size and age group of the classroom has to be taken into account of course – one thing is for certain, no day will be exactly the same.
Teaching assistants can provide one-on-one help to children who require it and give extra attention to children who have certain special needs or requirements, such as children with hyperactivity. Motivating and encouraging pupils is a big part of the role, as is improving their classroom behaviour and supervising students at lunch, on events or special days out.
Taking care of various administration tasks, including preparing materials for lessons, photocopying, laminating and marking papers all helps keeps the classroom running smoothly – so good organisation skills and multitasking abilities are great to have.
Why become a Teaching Assistant?
The job fits nicely around other commitments
The reason so many mums area are attracted to working as a teaching assistant (TA) is because it fits nicely in and around family life. You're able to drop off and pick up children; be there for them in the early evening; cook and share dinner and so on. You're able to spend every holiday with them and offer support when they need it.
It's rewarding making a positive impact on others
Being a TA can be a wonderful and rewarding occupation but don't forget that you need to be cool, calm and collected to do it. Busy classrooms can be hectic environments. So it can be challenging to try and do everything at once. Multitasking and keeping plates spinning is inevitable during certain periods – especially with younger pupils.
A scenario might be: Couple of children are being naughty in a group, you may be helping a pupil who's struggling with a project, disruption has spread from one side of the classroom and concentration levels plummet. You're shuffling and organising handouts and then the teacher asks for a hand with something else. The key is to stay relaxed, in control and keep level headed.
No two days are the same as a Teaching Assistant
The other side of the coin is that there's the pleasurable variety in being a teaching assistant. A change is as good as a rest and most people love this benefit of being a TA. No two days are exactly the same – after all, the students are constantly developing and learning new information. Many claim that over other jobs, none are as so satisfying.
What are the perks to being a Teaching Assistant?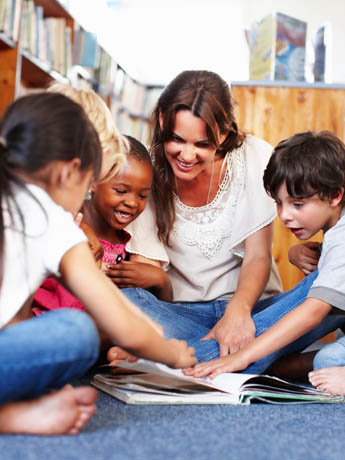 As with all careers, working in a school as a teaching assistant has its challenges. Despite this though, helping to teach is fun and children are delightfully entertaining.
Teaching staff tend to accumulate lots of cute and funny anecdotes. They actually laugh a lot about what happens in their day, even if it's quite stressful and not quite so humorous at the time. It's all worth it.
There's more to being a teaching assistant than just receiving a steady payslip to help towards the household bills. Working as a TA is your chance to constantly improve and uphold yourself to the highest standards possible.
Every teacher and teaching assistant has particular strengths. Whether their strengths are logical like maths, or more creative like storytelling, sharing a passion for a subject in the classroom can get students excited to learn.
When you share your excitement and enthusiasm for subject matter, you'll find it rubs off and students start putting in the extra time and attention.
Sharing your love for a subject with students; seeing a sparkle in their eye with a genuine smile that follows understanding has to be, one of the greatest perks! Here are some others:
Opportunity to make a difference to young lives
More variety in the working environment
Your work timetable will often match to those of your own children
More time with family- weekends, holidays, and the summer off
You'll become more skilful as the best way to get better at a subject is to help teach it
So there's some practical perks to having a career in the classroom. But what's also important is the desire for seeing pupils become educated. Going home elated from witnessing pupils learning and playing; is a true teaching assistant.
Want to become a full or part time Teaching Assistant?
Your way to make a change without a worry
"I visited a local Primary School and did some voluntary work. The modules studied on the Stonebridge course helped me a lot with my work in the Primary School and after a couple of terms I was offered a job in the school, just as I was awarded my Teaching Assistant Diploma – With Merit!" – Emma
Aged 19 years or over? Without paying one penny up front you can enrol on a teaching assistant course. With the help of 19+ learning loans you only begin to pay back the loan when you are earning over £21,000 per year.
Let's all be grateful to the wonderful educators who've made significant differences in our lives – please comment if you can remember a favourite teaching assistant or teacher.