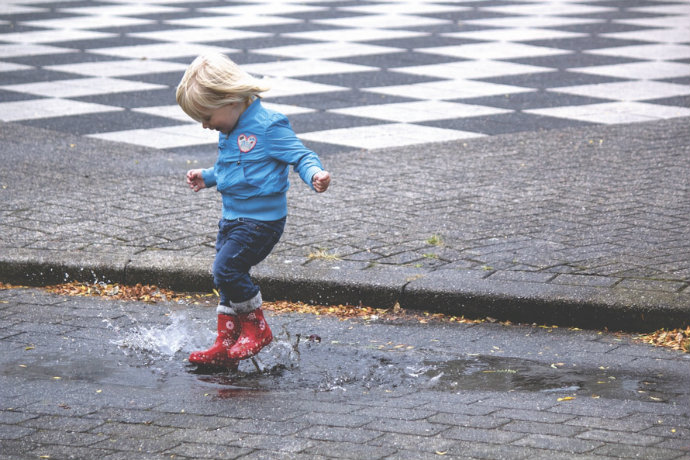 Working and caring for people with autism
Imagine not being able to see the world as others do, not being able to make sense of social situations, feeling different but not knowing why. This is how a child with autism feels.
Working and caring for children and young people with autism is about understanding their behaviour and how they perceive the world. Training to become an autistic carer can help you deal with the challenges of an autistic child, both as a parent and an Early Years Practitioner.
What is autism?
Autism is a brain development disease that affects over 700,000 people in the UK (source: The National Autistic Society). There is no cure for autism, which is why it is so important for carers and parents to be properly trained to look after an autistic child.
A child with autism will grow into an adult with autism. Some will live relatively independent lives, but others will need continual care. This blog refers to children with autism, which also includes young people with autism and consequently adults.
Autism is a spectrum disorder, i.e. it has different levels of disability, which is why it is also known as Autism Spectrum Disorder (ASD). It should not be confused with Asperger Syndrome, with is a form of autism. People with Asperger's often have a higher level of intelligence than those with pure autism.
Some autistic children also have other learning difficulties too. A training course in autism can give a carer or parent the confidence needed to provide the right support for someone with autism. A professionally trained autism carer can make a big difference to the life of an autistic person.
Autistic symptoms in children
There are 3 main areas of difficulty common to children with autism, which are known as the 'triad of impairments'. These are:
An inability to communicate with others
Difficulty with social interaction
Problems with imaginative play and thoughts
Early signs of autism often show between 12-18 months, with a delay in speaking being a first sign. Others:
Lack of or inconsistent use of eye contact
Lack of social smile, imitation, response to name
Lack of interest in others
Lack of emotional expression
Few directed vocalisations
Absence of joint attention skills (pointing to "show," following a point, monitoring others' gaze, and referencing objects or events).
Few requesting behaviours
Few social gestures (such as waving, clapping, nodding, and shaking head)
Pretend play is also reduced in many children
Source: www.patient.co.uk
The realities of autism
Children with autism often find it hard to relate to the people around them, including family and friends. They find it hard to interact socially and are sometimes viewed as badly behaved. The truth is autistic children don´t understand the world around them and how it works. They find it hard to fit in and feel they don´t belong.
Language can be an issue with autistic children. They may choose, or not be able to speak, and although they understand what is being said to them will respond with noises instead of correct speech. Part of the role of working with children with autism is showing them how to communicate effectively.
An autistic child will find it hard to make friends and be more likely to play alone. They find friendships difficult to forge and build, and are often not accepted by other children as they are seen as different.
Play is also an issue in the autistic world as a child with autism finds it difficult to use imaginative play. They don´t have the skills to create their own world. However, autistic children can be very creative; the problem they face is how to express their ideas.
Autistic children like routine. It makes them feel safe and secure. Remove a child with autism from the familiarity of the daily routine and they can feel confused and isolated.
How can we help autistic children?
Children with autism need kindness, patience and respect for their condition. Taking a training course in autism is an invaluable way to learn the range of skills needed to help an autistic child.
 At Stonebridge we offer 2 online autism courses:
Autism Awareness – gives an appreciation of autism and provides training in how to include a child with autism in day to day situations

Autism Awareness Advanced – builds on the autism awareness training course and gives a deeper understanding of autism and the main methods for working with a child with autism
These courses are aimed at both carers of children with autism and parents with autistic children. The autism courses are online, and are designed to fit around the busy lives of parents and carers.
What will I learn on an autism training course?
Autism awareness training covers the three main spectrums: communication, social interaction and imagination. Some of the main areas covered in Stonebridge's online autism training courses include:
Developing social skills
Language development
Typical behaviour and characteristics
Providing structure
Play
Communication
Managing behaviour
When you take a training course in autism you will be able to identify the needs of a child with autism. You'll know how to address those needs and make the child's world a comfortable and secure place.
Who is autism training for?
Autism training is for anyone who has links with an autistic person, whether a child or adult. The Stonebridge online autism training courses are aimed at:
Carers working solely with autistic people
Teaching assistants wishing to expand their qualifications and experience and work with autistic children
Parents of an autistic person
The earlier the intervention with an autistic child, in terms of support and care, the more likely the child is to grow up a happier and content person. Therefore understanding the importance of autistic training and how it can really make a difference is the first step to giving an autistic person a better life.