Many professions require you to be educated at degree level before applying for a role in your chosen career. If you have a passion for sport and fitness and want to make a career out of it, then studying a degree in sports science is a great way to achieve your goal.
To get a place on your chosen sports science degree, you will need a range of qualifications, most of which are traditionally earned at school level. However, if you do not possess those qualifications, then hope is not lost. You can achieve the grades you need through long distance learning.
If you are wondering what A Levels you need to study sports science courses at university, or you want to know how you can get to university without A Levels, then continue reading! Below, we have explained the qualifications required and the potential sports science jobs you can pursue once you have acquired your degree.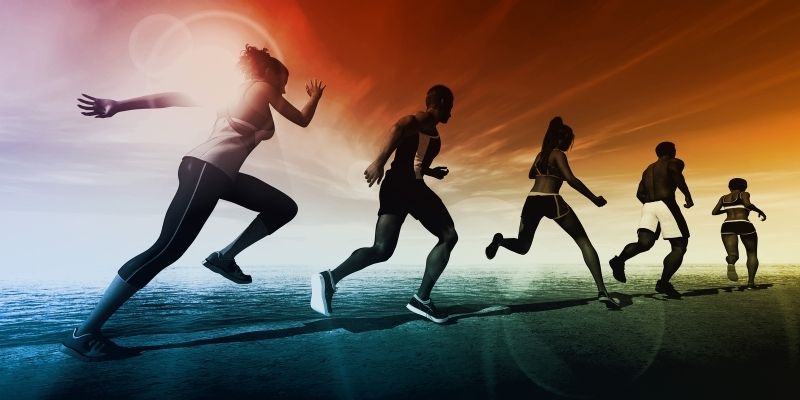 What is Sports Science?
When most people think about sport, they tend to imagine sports teams competing, athletes training, or any other sports-related event. However, there is a significant part of sport that falls under the science sector.
Sports science is the study of the relationship between sport and nutrition, psychology, physiology, and biomechanics. The discipline also includes gaining an understanding of the social role that sport and exercise plays, and the ethics and philosophy surrounding it.
Part of the essence of sports science is to study how the human body copes under pressure and exertion, whether that is during general exercise or playing at an elite sport level. As well as the physical reactions to sport on the body, sports science also studies how sport and fitness is viewed within society.
What Qualifications Do You Need for Sports Science?
Like most universities, you will require a certain number of GCSEs at grade 4/C or above, likely in English, Maths, and a Science subject. When it comes to A Levels, higher education establishments generally require at least two as part of their entry requirements.
It is important to note that each university sets its own entry requirements, so they may request that you have an A Level in a certain subject. For example, many sports science courses are more likely to accept applicants if they have an A Level in a science subject such as biology, chemistry, or physics.
Maths is also a favourable A Level qualification for universities that offer a sports science degree. Some may accept a physical education or psychology A Level in replacement of a science-related one, but it is all dependent on the university.
If you don't have these qualifications already, then you can achieve them later via our long distance learning courses. Below, we have outlined the various routes you can take to get on to a sports science degree.
A Levels
Stonebridge Associated Colleges provides a wide variety of long distance learning courses, most of which are delivered solely online. Included in our course offering is a variety of A Level subjects, some of which include the exam in the course package. If you are keen to study a sports science degree, then you may want to consider enrolling on the following A Level courses:
Unlike the traditional way of studying A Levels, you will be able to complete your courses online, with 24/7 access to all the course materials you need. Once you have completed all the units, you will be able to book your exam and get the qualification you need.
A Levels are not the only route to university. You could potentially enrol on a sports science degree with a vocational qualification known as an Access to Higher Education Diploma. Continue reading to learn all about these Level 3 qualifications.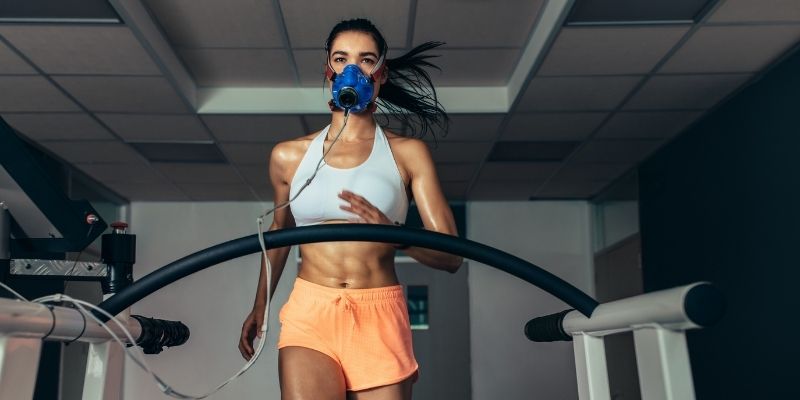 Access to Higher Education Diplomas
An Access to Higher Education Diploma is widely accepted by universities across the UK as an alternative qualification to A Levels. The diploma is the equivalent of 3 A Levels, so rather than spend two years acquiring traditional A Levels, you can gain what you need in a much shorter time. In fact, learners on average complete their Access to HE Diploma in 9-12 months.
Stonebridge Associated Colleges provides a range of long distance learning courses, including Level 3 qualifications. If you are interested in enrolling on sports science courses at university, then the Access to Higher Education Diploma (Sports Science) will help you get there.
During your studies, you will not only develop essential study skills, but you will explore topics that are job specific. So, with this vocational knowledge, you will form a solid base to build upon while studying your degree. This will make you a desirable candidate when applying for university places.
Your Access to HE Diploma is made up of various modules, including the following:
Cell Biology
Human Disease and Prevention
The Brain and Nervous System
The Human Muscular and Skeletal System
The Human Endocrine and Nervous System
Current Issues in Sport
Ethics and Values in Sport
Sports Fitness – Strength and Conditioning
Sport and Exercise Physiology
Sports Nutrition
You will be issued with an Individual Learning Plan, which will outline the submission deadlines for your assignments. Once you enrol, you will have a full year to complete your Access to Higher Education Diploma, but you can finish it in much less time than that! You have the freedom to complete it at a pace that is comfortable for you, but you will have deadlines for your written assignments.
One of the many great things about studying an Access to HE Diploma with Stonebridge Associated Colleges is that it is delivered entirely online, so you won't be restricted by a classroom schedule. Plus, there are no exams!
As mentioned, most universities accept Access to Higher Education Diplomas as part of their entry requirements, but you should check with your chosen establishment before applying.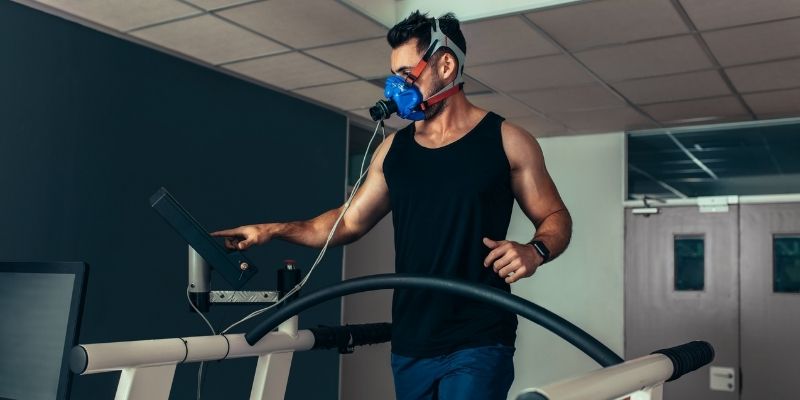 How Long is a Sports Science Degree?
Generally, a sports science degree lasts 3 years full-time, but some can be 4 years if a foundation year is included. In some cases, universities will accept part-time students, and if you go down this route, your sports science degree will likely run for 6 years.
What Jobs Can You Get with a Sports Science Degree?
A Sports Scientist is the obvious role that comes to mind, and if you want to pursue this position, then obtaining a sports science degree will help you achieve it. The role will involve you studying and researching the various scientific elements involved in sport, fitness, and exercise.
Having a sports science degree can open plenty of doors for you, including the following job roles:
Sports Coach
Sports Sales Executive
Sports Administrator
Personal Trainer
Nutritionist
Exercise Physiologist
PE Teacher
Physiotherapist and more!
Please note that some of the roles above may require you to undergo further training or gain additional qualifications.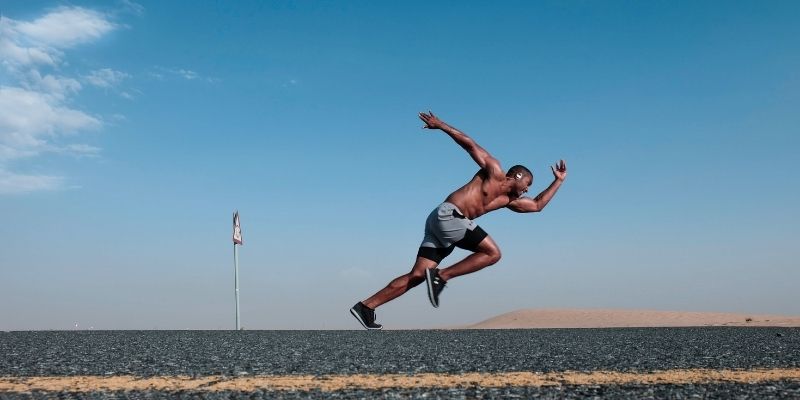 Start Studying Today!
If you want to embark on a sports science degree and don't currently have the A Levels to get in, we can help you by offering a range of long distance learning courses. To learn more, give one of our Course Executives a call on 0121 392 8288 or contact us online. Take charge of your career today!