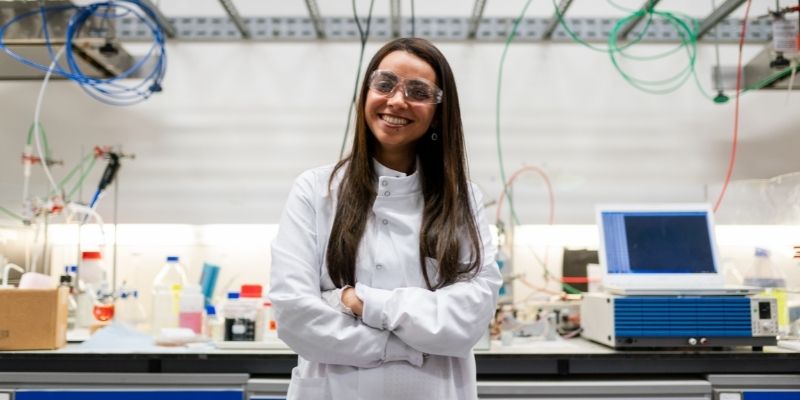 When we see scientists in films and TV programmes, they're often depicted as rather geeky individuals who spend all their time with Petri dishes and test tubes in a laboratory. This image doesn't exactly portray science as an exciting career.
The truth is, scientists can have some of the most fascinating and dynamic careers out there. Sure there will be some lab work involved, but many jobs in science will have you exploring foreign lands, species and even outer galaxies!
If you're mulling over the idea of a career in science, read on below to discover just a few of the scientific jobs that will keep you captivated each day of your working life.
Astronomer
If you find yourself looking up to the sky and marvelling at the stars, you can take your interest in space into a career. As an Astronomer, you will spend your professional time examining the origins of the universe and its workings, using maths and computational models to explain your theories.
Depending on your interests, you can specialise in anything from the study of planets to galaxies or the cosmos. You will plan research studies that will aim to answer mysteries about the outer atmosphere, utilise a host of observational equipment to gather data that you will analyse and present.
To get started in this science based career, you typically need to be in the process of completing a PhD. This requires you to have a high grade in degrees like astrophysics, earth sciences or computer science, which you can work towards with an Access to HE Diploma (Computer Science).
Computer Scientist
If you're obsessed with technology and want to build the robots, devices and systems that will accelerate human existence and artificial intelligence, you should become a Computer Scientist. In this science based career, you will work with computers and computing concepts to identify novel and innovative ways to use technology, all the while making existing processes more effective.
The best way to learn all of the algorithms, programming languages and engineering theory is to study a computer science degree, which you can enrol on after completing an Access to computer science course.
Economist
If you would consider yourself to be wise and insightful, you can enhance your skills to become an advisory in key decisions as an Economist.
This social science helps us consider the best use of scarce resources, how best to interact in markets or within other economic settings, the most constructive ways to respond to incentives, and make trade-offs. Overall, economics focuses on people and their choices, making working as an Economist both a challenging yet interesting career.
You can work in this topical science based career with a degree in subjects like economics or politics. Which you can start once you've studied a social science and humanities access course.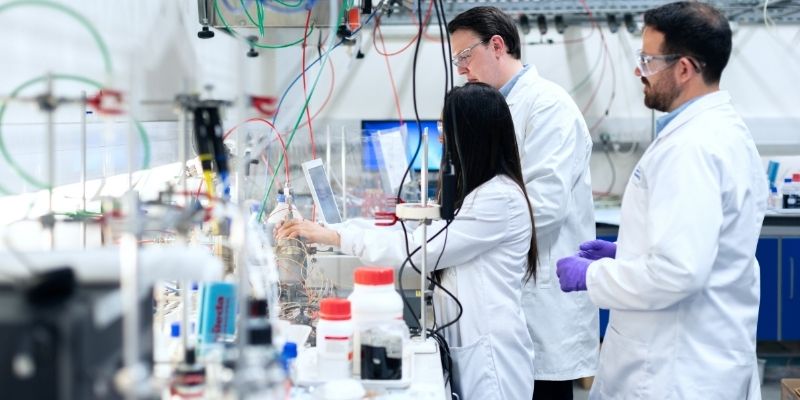 Environmental Scientist
If you're passionate about protecting our planet, becoming an Environmental Scientist would put you in an excellent position to make significant change. Your work would be focused on the identification, reduction and eradication of pollutants and other hazards that stand as a threat to our environment and public health.
You can get started with a bachelor's degree in subjects like environmental science, something which our Access to land based science course prepares you for.
Forensic Scientist
If you find yourself constantly piecing together the crimes that take place on-screen, why not put your intuition into a career as a Forensic Scientist? Using your knowledge of science, your instinct and the latest technology, you will help gather evidence and paint a picture of how you believe a crime to have unfolded.
A degree in biological science, chemistry or forensic science will help you get started. The Stonebridge biology or biochemical Access courses should help you progress towards these degree level subjects.
Geoscientist
Otherwise known as a Geologist, this science based career focuses on studying the Earth's structure and how it was formed, as well as helping to clean up the environment. It can also take you into the study the makeup of other planets too, which is even more exciting.
There's a lot we still don't know about the planet we live on, so if you like to travel, being outdoors and solving life's mysteries, this science career is for you!
Studying Geology or Earth Science at university is the best way in, an Access course in land based science should help you meet the degree entry requirements.
Natural Scientist
If you want to study a broad range of sciences to fully expand your knowledge and career options, consider becoming a Natural Scientist. Natural science takes a look at the grass routes of existence, examining all sciences like biology and physics that are linked to the objects, phenomena, laws of nature and the physical world.
With the broad range of scientific knowledge you need for this career path, you will be highly employable as a natural scientist and called upon to answer complex questions about the things that occur naturally on Earth.
You need to study a degree in Natural Science to get into this line of work, something which an access course in natural science can help prepare you for.
Oceanographer
If you're mesmerised by the marvellous and mysterious world of water, working as an Oceanographer is a great way to explore the depths of our oceans and seas.
You will use a combination of scientific and mathematical knowledge to analyse and enlighten others on the way these bodies of water work and interact. As well as how best to use their resources efficiently and sustainably.
You can work specifically as a physical, chemical, biological or geological oceanographer, and to get started you will need a degree in a highly related area before taking a postgraduate course. You could start by exploring marine education with a marine biology diploma, then when you're ready, work towards a degree by studying a science related Access course.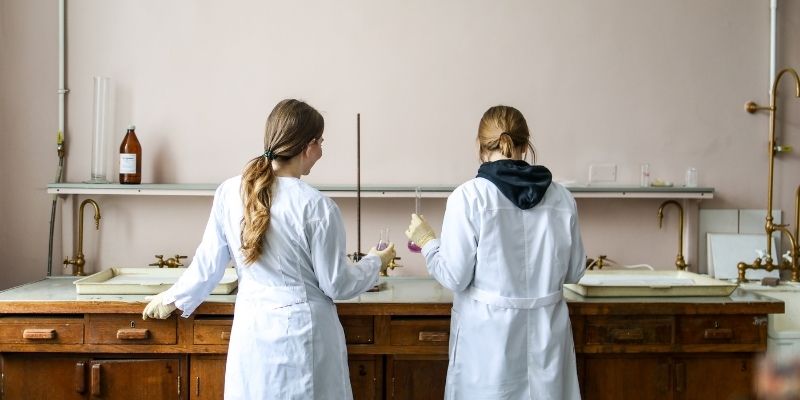 Political Scientist
If you're into politics then no science based career is better suited to you than becoming a Political Scientist. In this role, you will use both quantitative and qualitative research methods to investigate national politics, comparative politics, and political theory.
You will also keep a close eye on current events and policy decisions, as such your work will help project political, social, and economic trends. A highly desirable skillset many companies would pay handsomely for.
You'll need a postgraduate qualification in political science or a related area for this career. To get to this you can study an undergraduate course in writing, statistics or political science, which a social science and humanities Access course would help you study.
Sports Scientist
If you're a sports fanatic you can combine this with an interest in science by becoming a Sports Scientist. In this role, you will examine the way our bodies respond to exercise, and work with athletes, teams and coaches to monitor performance and draw up training programmes that can help them push themselves to new limits.
You'll need a sports science degree to make moves towards this career, and the Stonebridge Access course in sports science will give you the ideal starting point for degree level study.
Zoologist
If you're an animal obsessive, you would no doubt thrive in a career as a Zoologist. We all know there are millions of species living on our planet today, but what most people don't know is there are many millions of fascinating and unusual creatures that are yet to be identified!
By studying zoology, you could work your way into a science based career that studies the vast array of animals and wildlife that lives among us. You will examine the genetics, diseases, evolution and behaviours of different species, what they need to thrive and how we can keep them safe. Get started with your education in this area by studying zoology with Stonebridge Associated Colleges!
Get Started Today
If you're ready to start a fascinating career in science, Stonebridge Associated Colleges can help you get there.  
As one of the UK's leading distance learning providers, we have a number of courses that will help you gain knowledge and prepare for science subjects at degree level. What's more, you will learn from the comfort of home on your own terms, while still having access to a network of professional tutors for support!
Find out more by clicking to view our science based access courses below. Alternatively, get in touch with our Course Executives by calling them on 0121 392 8288 or speaking with them online.