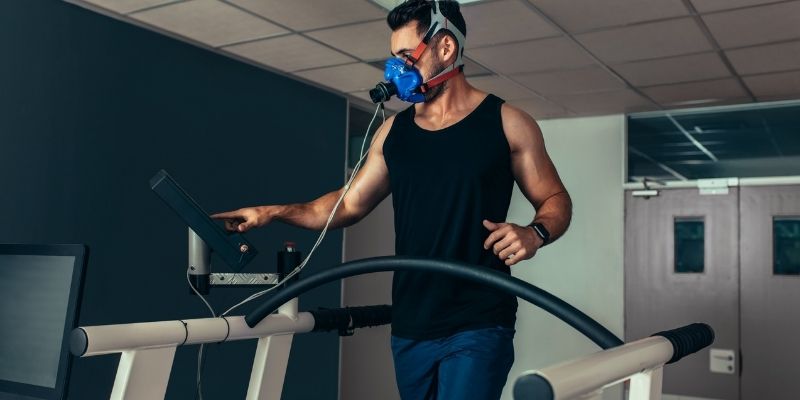 If you want to take your passion for sport and turn it into a rewarding career, there are many avenues to consider. Sports science is a career path that is ideal for individuals who take an interest in how the human body responds to sport and exercise. Sports science covers a wealth of topics, so if you go on to study a sports science degree, you will become familiar with all of these elements.
Sport science courses will provide you with an in-depth knowledge that will prepare you for a professional career in the industry. By obtaining a sports science degree, you will be able to pursue a variety of job roles, working with a range of people, from elite athletes to schoolchildren. Below, we have explored your options and delved into the study of sports science.
What is Sports Science?
As a subject, sports science covers a broad spectrum. Most of us know it as the study of how the human body copes under differing levels of pressure during sport and exercise. However, there is much more to this diverse topic. The main elements covered during sports science courses is the scientific study of:
Physiology
Nutrition
Psychology
Biomechanics
By having an in-depth understanding of the physical effects of exercise and sport, you can progress towards a range of sport science graduate jobs. For example, you could end up working with elite sports teams or as a PE teacher at a secondary school. The job roles are extensive, and this is something that we will later explore.
As well as studying the body's response to physical exertion, sports science courses require you to look critically at the role in which sport plays in social policy, ethics, and philosophy. This overall knowledge will put you in a strong position to embark on a career within the industry.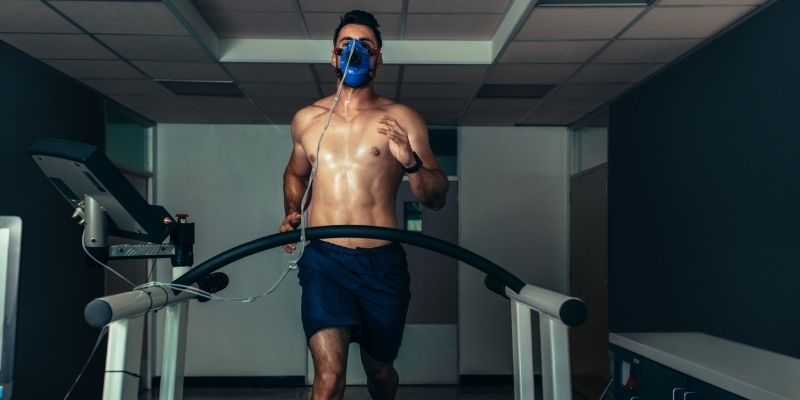 A person who has a love of sport and scientific study will thrive in a role of this nature. Not only will it be fulfilling from a personal point of view, but you will also have an opportunity to make a difference. In fact, by embarking on a career in this industry, you will get the following:
An opportunity to work with high-level athletes
Make changes in recovery and injury prevention
Embark on in-depth scientific study
Encourage healthy living
How Can I Study Science in Sport?
If you want to study a sports science degree, then you will need to gather a few qualifications before you progress to degree-level study. Usually, universities require applicants to have at least two A Levels in the following subjects:
Biology
Physics
Chemistry
Physical Education (PE)
Psychology
If you did not gain these qualifications at college or sixth form, there is still a way for you to obtain them. Stonebridge Associated Colleges provides an array of online A Level courses, including A Level Biology, A Level Chemistry, and A Level Physics. You have another route that you may want to consider should you decide not to study an A Level course.
Most universities will accept Access to Higher Education Diplomas instead of A Levels, but it is important that you check the sports science degree entry requirements at your chosen establishment.
The Access to Higher Education Diploma (Sports Science) is the equivalent to 3 A Levels, and by taking this route, you could achieve this accredited qualification in 9-12 months, rather than spend two years learning A Levels at a college. Not only will this course guide you towards a sports science degree, but it will also give you essential foundational knowledge. 
Unlike studying science based A Levels, you will learn specific information and techniques akin to sports science, giving you the perfect preparation for degree-level study. What's more is that you can complete these sports science courses online with Stonebridge Associated Colleges. This means that you can study wherever you want, even from the comfort of your own home!
This level of freedom allows you to tailor your study plan around your existing commitments, making the course ideal for full-time workers and those with young children. When opting for these sport science courses, you will study a wealth of topics, starting with the following units:
Preparing to Study
Academic Writing Skills
Preparing a Written Assignment
Cell Biology
Sport and Exercise Physiology
The Human Muscular and Skeletal System
Sports Fitness – Strength and Conditioning
Once completed, you will progress to the following:
Sports Nutrition
Research Topic
Ethics and Values in Sport
The Brain and Nervous System
The Human Endocrine and Nervous System
Current Issues in Sport
Human Disease and Prevention
You will be issued with an Individual Learning Plan that will outline the submission deadlines of your written assignments, which will help you stay on track. The assessment consists of numerous assignments rather than exams, so you will avoid the stress and anxiety that comes with exams.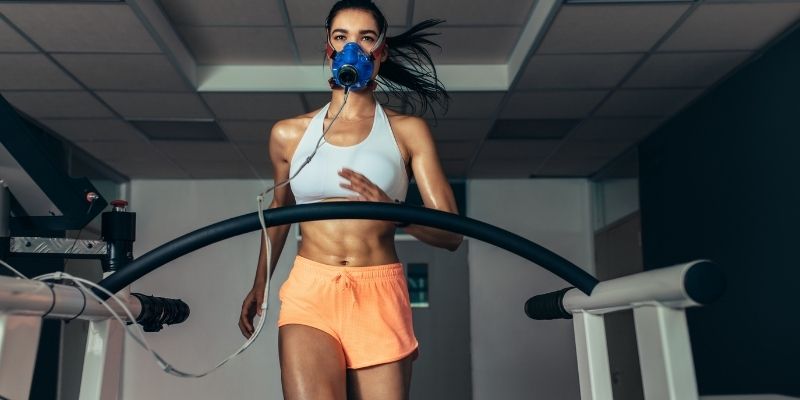 To achieve your Diploma you will need a total of 60 credits, 45 of which come from graded units that focus on academic elements, while 15 come from ungraded units, such as study skills.
What Qualifications Do You Need to do a Sports Science Degree?
As mentioned, you will either require a certain number of A Levels or an Access to Higher Education Diploma (Sports Science). However, each university sets their own sports science degree entry requirements, so you should do your own research before applying.
Please note that it is likely that you will also need Maths and English GCSEs at grade C/4 or above. You may also be eligible with Functional Skills Level 2, but as mentioned, check with your chosen university beforehand.
What Kind of Jobs Can You Get with a Sports Science Degree?
After obtaining a sports science degree, you can apply for sports science graduate jobs to get your first real taste of a career in this field. One of the many great things about choosing sports science is that you can progress into varied roles. For example, you may want to pursue a career in:
Sports Coaching
Personal Training
Sports Therapy
Sports Development
Exercise Physiology
Postgraduate study could also be an option should you want to work towards a career as a sports psychologist or professional sports coach. It is likely that you will need additional qualifications as well as your sports science degree if you want to progress to the job roles mentioned. You will also require additional qualifications if you want to work as the following:
Secondary School PE Teacher
Sports Instructor
Fitness Instructor
Kick-Start Your Career!
If you are interested in working in the sports science sector, then Stonebridge Associated Colleges provides accredited online sports science courses that can prepare you to study a sports science degree. With this qualification, you can progress into a fulfilling job that satisfies you both personally and financially.
By learning with Stonebridge Associated Colleges, you will benefit from the following:
Flexible learning – Say goodbye to traditional classroom learning! You can study at a time that suits you
Study anywhere – All you need is a computer/laptop and a stable internet connection
Unlimited access – Once you have enrolled on our sport science courses, you will be given 24/7 access to your course materials online
Tutor support – You will receive guidance and feedback from a personal tutor as you make your way through the course
Innovative platform – Everything you need can be accessed online, all in one place
To begin your learning journey, speak to one of our Course Executives on 01202 392 8288. You can also contact us online or click below to find out more information.