Counselling is an incredibly important job as it provides a platform for people to talk about their issues. With the help of a trained counsellor, individuals can learn mechanisms that will help them navigate through life comfortably and with a positive mindset.
Life can throw up difficult moments, traumatic events, and troubling experiences, which can take a toll on the mind of anyone. Coping with tough times is not easy, but with the help of a trained counsellor, individuals will get the support and encouragement they need to deal with issues and live a more contented life.
If you are interested in working as a counsellor, or you have foundational knowledge of the profession, then you will benefit from studying counselling courses online. Below, we have explained the benefits of studying online counselling courses, as well as the qualifications you need, and the various types of counselling available.
Types of Talking Therapy
Counselling is a type of talking therapy, which is a psychological treatment that focuses on the mental and emotional wellbeing of an individual. Generally, counselling will be carried out in a one-to-one format, in a private comfortable space where a person can speak freely and without judgement. The reasons why a person would seek counselling vary, and they include but are not limited to:
Dealing with traumatic life events
Mental health issues
Confusion over sexual identity
Dysfunctional living problems
Coping with news of a health diagnosis
Dealing with complicated emotions
Sometimes it is not possible to find answers to our problems on our own, but the role of a therapist is to help us get there. With their level of expertise, they are able to provide tools and mechanisms that enable individuals to cope with their anxieties and stresses.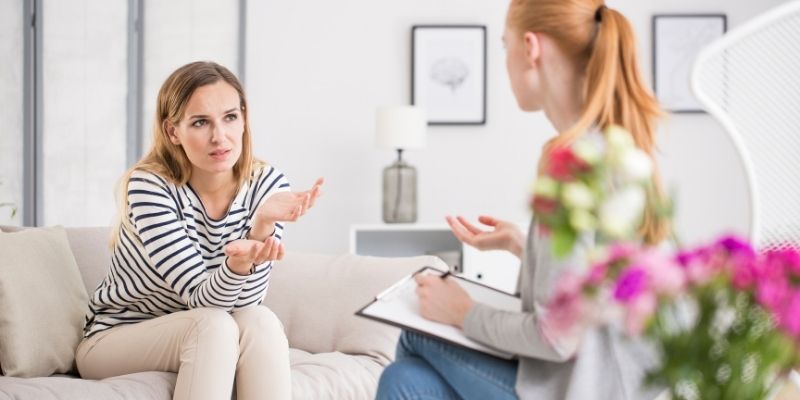 Depending on the issues that they are experiencing, there are certain talking therapies that are better suited. For example, a person living with a phobia may need a different psychological treatment to someone struggling with a bereavement.
While studying counselling courses online, you will gain an understanding of the various types of talking therapies, including:
Guided self-help
Behavioural activation
Interpersonal Therapy (IPT)
Can You Study to be a Counsellor Online?
There are a wealth of online counselling courses, UK learners, that will give you valuable knowledge of the profession, including those provided by Stonebridge Associated Colleges, but you will need to study an accredited counselling course to become a licensed professional. There are various routes that you can take to achieve this.
What Qualifications do I Need to be a Counsellor?
There is a level of flexibility when it comes to studying for a career as a professional counsellor. This enables individuals to embark on this path later in life when they want to change their careers and start something new. By starting off with introductory counselling courses online, you can decide whether or not this career path is for you.
If you want to continue, you can enrol on a more in-depth course that focuses on both theory and practical elements of counselling. After achieving a certificate in this field, you can then progress on to a Level 3 Diploma to further your education.
There are various online counselling courses, UK learners, that carry a Level 3 qualification. You can progress towards a Level 4 course or a degree, depending on your career ambitions.
Generally, learners follow this academic path towards becoming a counsellor:
Level 3 Certificate in Counselling
Level 4 Diploma in Counselling Skills
Level 5 Diploma in Therapeutic Counselling
Can I be a Counsellor Without a Degree?
In short, yes. For many professions, having a degree is a prerequisite in the recruitment process, but when it comes to counselling, a degree is not necessary. Once you have completed counselling courses online, you may feel that a degree is best suited for your career progression, but it is possible to work as a counsellor without one. This is because there are plenty of accredited training courses available.
You will need to gain hands-on experience during your studies, and accredited courses include this as part of the training. Counselling courses that are accredited by the British Psychological Society (BPS) will guide you towards a professional licence. Many universities provide counselling courses that hold these accreditations.
Some also offer foundation degrees and diplomas that are in partnership with the Counselling and Psychotherapy Central Awarding Body (CPCAB). We advise you to research your options once you have gained some foundational knowledge through online counselling courses. UK universities and other educational establishments set their own entry requirements, so you need to check the criteria before applying.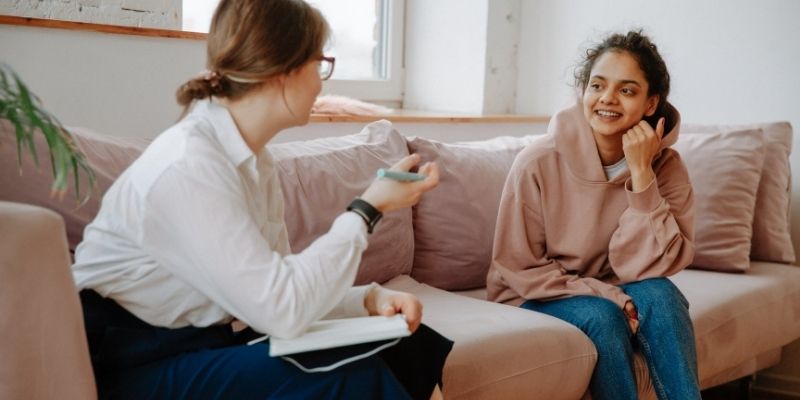 Which Counselling Course is Best?
If you are seeking counselling courses online that give you a strong base knowledge and solid understanding of counselling practices, then turn to Stonebridge Associated Colleges. We provide a range of counselling courses online that are at varying levels. Below, we have outlined some of your options:
Counselling Skills (RQF) Level 2
Accredited by awarding organisation NCFE and the Council for Awards in Care, Health and Education (CACHE), the Counselling Skills (RQF) Level 2 certificate provides a base knowledge of counselling. By studying one of these accredited counselling courses, you will achieve the following:
A range of counselling skills, such as how to build professional relationships with clients
A knowledge of the range of counselling theories and their significance
An understanding of discrimination and ethics in counselling
How to develop self-understanding and personal development
Counselling Skills (RQF) Level 3
This online counselling course is the minimum requirement for professional counselling as it represents a Level 3 Diploma in Counselling Skills. It is a nationally recognised qualification accredited by the NCFE CACHE, and during your study, you will delve into the following:
How to approach relationships with clients
Various counselling techniques
How to hone your communication skills
Issues of diversity and discrimination in counselling
How to understand group dynamics
The importance of counselling
Mental Health and Counselling Level 3 Diploma (RQF)
This regulated counselling course focuses predominantly on mental health and the counselling techniques used to help individuals dealing with various issues. If you are keen to specify in this area of counselling, then studying this counselling course online will provide you with the knowledge you need to progress your career journey. You will focus on two parts, beginning with mental health:
The context of mental health and wellbeing
How to support mental health and wellbeing
Issues and consequences of mental health issues
Skills for working in mental health
You will then progress to the counselling skills portion of the course, which covers:
Counselling skills
Theoretical approaches to counselling
How to work ethically in this sector
The meaning of discrimination and diversity in counselling
Self-development and personal development
All of our online accredited counselling courses can be completed without having to do an exam. Instead, you will have a series of assignments based on the units you learn during your course. Given that you will be studying these counselling courses online, you can learn at your own pace and in your own time.
As soon as you enrol on our online counselling courses, UK learners will be given 24/7 access to all of the course materials needed to obtain your qualification. The purpose of the courses above are to enhance your skillset while training to become a professional counsellor.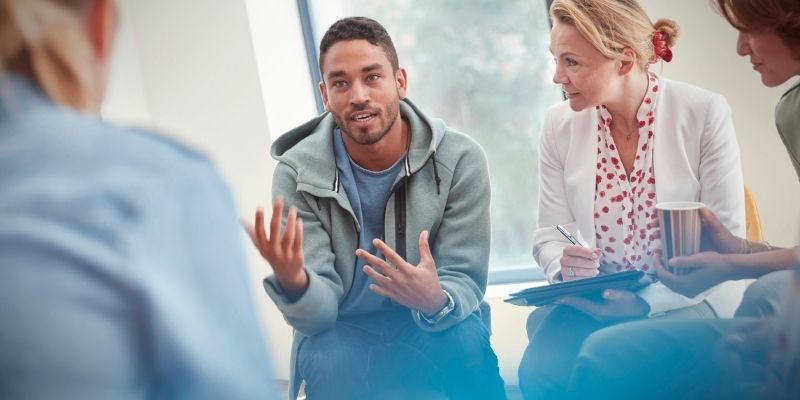 Enrol Today!
If you are keen to delve into the world of counselling, then we can help! If you would like to enrol on one of our aforementioned counselling courses online, give our Course Executives a call on 0121 392 8288 or browse through our range of other courses. You can also contact us online to find out more information.