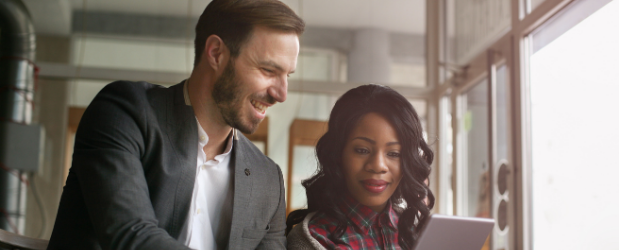 Should you choose to study business you're opening yourself up to a broad range of opportunities.
There are various components to a business so you're able to play to your strengths. In other words, whether you're a creative writer, excellent communicator or passionate mentor there's a place for you in business.
The business sector is fast-paced and constantly evolving to meet consumer needs. This means employers are always on the lookout for potential employees with a fresh set of skills.
Studying will combine your previous experience and skillset with an understanding of business. This allows you to confidently seek employment in business-related job roles that interest you. Or start your own business.
There are hundreds of courses that can help fill the gaps in your knowledge and help you achieve your ambitions. So, if you're ready to enhance your skills and advance your career then studying business is a smart move.
Why Should I Study Business?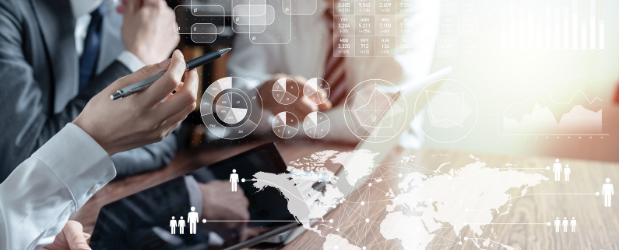 In any field of work, you'll find there to be an element of business.
As a matter of fact, even if the organisation itself isn't a business, you'll still find they have accountants or HR departments. Smaller organisations may not have a dedicated team for this but instead, share out the responsibility amongst themselves.
By studying business you are opening yourself up to more employment opportunities. Whether that's a nursery, marketing agency or bakery the skills you'll learn will be essential and transferrable to many fields.
Moreover, you'll develop critical thinking and analytical skills through your studies and be able to apply them to real-life scenarios. As well as nurture your entrepreneurial skills so that you have the confidence to realise your business idea.
Depending on your qualification you could also seek employment in finance, marketing and sales, human resources and business law.
Whatever stage you're at in life it's never too late to get back into education and reach your goals.
What Courses Can I Take to Study Business?
There are a broad range of courses should you wish to study business. Depending on what your overall goal is will determine what course is right for you.
You're able to complete these courses online or through a physical college. No matter who provides the qualification it still needs to be regulated. So you'll get the exact same qualification wherever you enrol.
Short Courses
Short courses are a great way to learn specific knowledge that pertains to your situation. Whether you're starting a business or gunning for a promotion, short courses can help you learn the skills needed to succeed.
For example, if you're applying for a management role then taking A Level Business studies wouldn't be necessary. Instead, a more focused course dedicated to developing your leadership skills would be far more beneficial.
Short courses are available online or through physical colleges in a broad range of subjects depending on what interests you. This includes:
Although short courses may not always be accredited, that's not always essential. The main thing is your developing knowledge in the area you need it most.
GCSE Business Studies
GCSEs are the standard qualification for students between 14 – 16 years old in the UK. They're a level 2 qualification regulated by Ofqual which provide foundational information on the topic.
GCSE Business modules include:
Business in the real world
Influences on business
Business operations
Human resources
Marketing
Finance
They're nationally recognised by employers across the UK and can help secure employment.
Universities often look for a minimum of 5 GCSEs at grade C/4 or above for entry onto courses. So, GCSE Business Studies can help support your application to higher education should you choose to apply.
GCSE Business Studies will also set solid foundations to build on at A Level study.
A Level Business Studies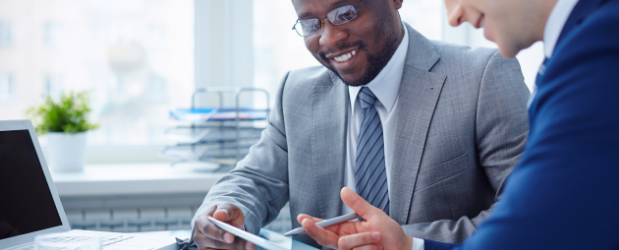 A Level Business Studies is a step up from GCSEs. They're a level 3 qualification that is regulated by Ofqual.
A Levels are an internationally recognised qualification recognised by universities and employers alike. They'll expand on the knowledge you developed at GCSE further and prepare you for higher education.
Through your A Level you'll learn about:
Managers, leadership and decision making
Marketing performance
Operational performance
Decision making to improve financial performance
Decision making to improve human resource performance
Analysing the strategic position of a business
Choosing a strategic direction
Strategic methods: how to pursue strategies 
Managing strategic change
Like GCSEs, you'll need to complete exams to complete your A Level qualification.
Access to HE Diploma (Business and Management)
The Access to Higher Education Diploma (Business and Management) is a level 3 qualification that is alternative to A Level study. They're regulated by the Quality Assurance Agency (QAA).
The diploma is designed as a way to get into university without the need for multiple A Levels. Your Access to HE Diploma qualification is worth up to 3 As at A Level if you achieve the highest-grade.
The course will teach you various components of business with modules covering topics such as:
Market structures
Management
Marco-economics
Consumer Legislation
Business Planning
Motivation in Organisations
The Access to HE Diploma will develop your skills in various sectors of business such as law, human resources and economics. This gives you a solid chance of gaining a place at university and seeking employment too.
This course is usually assignment based which alleviates the pressure of a final exam at the end of the year.
Can I Study Business from Home?
Online learning providers offer a range of online business courses which is ideal for potential students who are time-poor. They give you the flexibility to learn whenever suits you best.
Whether that's after the school-run or before your shift at work, you're in control. You won't need to rearrange your schedule to attend class. Simply login and begin learning.
Being able to set the place and pace of your learning allows you to relax and enjoy your experience. You can blitz through your course or take as much time as you need.
However, it's important to keep in mind any exam dates so you give yourself enough time to prepare. GCSEs and A Level exams are usually in May/June.
Just because online learning is a more independent learning style doesn't mean you're completely alone. An experienced tutor will be available to support your learning should you need any assistance.
They'll ensure you're on the right track to complete your qualification and prepared for any exams too.
If you're ready to get back into education Stonebridge Associated Colleges can help you reach your goals.
Stonebridge Associated Colleges is one of the UK's leading online learning providers. We offer a broad range of online business courses from short courses to Access to HE Diplomas.
Our courses have flexible payment options and a dedicated tutor to guide your learning. They'll provide constructive feedback and extra assistance where needed.
To learn more on how to prepare for your online learning experience visit our blog here.
Take the first step towards an exciting career in business by getting in touch today or browsing our courses below.