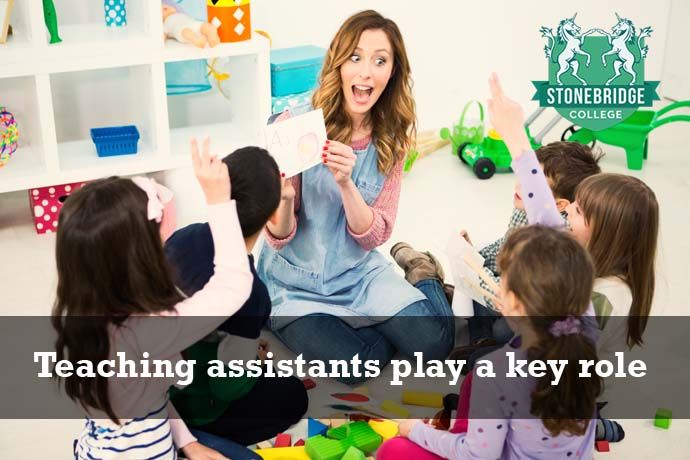 Do you fancy working closely with pupils?
Let's discuss the importance of teaching assistants. Would you like to have an important role in pupils well being and learning? Can you see yourself assisting a teacher in her job with students? Do you think you can interact effectively with your pupils' parents if necessary?
If you answer "yes" to all these questions, then working as a teaching assistant may just be the job you're looking for. It is a job that you're likely to enjoy. It's also a job that you'll find fulfilling, knowing that it's one that's helpful and meaningful.
Why are teaching assistants important?
Teaching assistants play a key role in helping to educate students. A teacher is tasked with the responsibility of seeing to it that the pupils learn their lessons well. This responsibility covers a wide scope of tasks and sometimes, the teacher can find doing so many tasks a bit too much.
This is where teaching assistants come in. They play a key role in supporting the teacher to ensure that the pupils get the maximum benefit from the learning activities that the teacher plans and carries out for them.
Importance of teaching assistants
Students learn best in a safe, nurturing and happy environment. A teacher needs help in everything that she does inside and outside the classroom to create and maintain this kind of setting. This is particularly so when the number of students she has to handle may seem too big to manage efficiently.
How are teaching assistants important outside the classroom?
Teaching assistants help the teacher make the classroom a venue conducive to learning. They help keep the classroom neat, clean and fresh – a place that inspires learning and stimulates curiosity.
They help put away teaching equipment and materials when the class is over.
Teaching assistants help the teacher map out learning strategies and prepare teaching aids and materials.
Teaching assistants give feedback that are essential for helping the teacher evaluate her plans and materials and assess her pupils progress.
They assist in daily administrative work.
How are teaching assistants important inside the classroom?
A teacher may find it difficult to manage the classroom activities on her own when she has many pupils under her care. Teaching assistants provide support by helping handle the students. They assist pupils who have questions, need encouragement or seek assistance to accomplish assigned tasks.
Teaching assistants help manage pupils behavior in the classroom by discreetly calling the attention of those who are attentive or who demonstrate distracting behavior when the teacher is talking.
When there are small group discussions or activities, teaching assistants help in supervising the groups. When the class goes out on learning or exposure trips or sports events, the presence of teaching assistants is valuable and reassuring.
Teaching assistants play a critical role
They help a teacher become effective in her mission to educate children. They help build happy and purposeful relationships with pupils, parents, teachers and other members of the school staff. They play essential roles in the team, contributing their skills in helping pupils grow, learn and develop into productive members of the community.
How to get a teaching assistant job
You should find it easier to obtain an interview and indeed get a job if you either have a qualification, or are currently undertaking an accredited teaching assistant course. On the other hand, if you are already enjoying the job of teaching assistant, accredited training can help you become more effective and secure in your role.