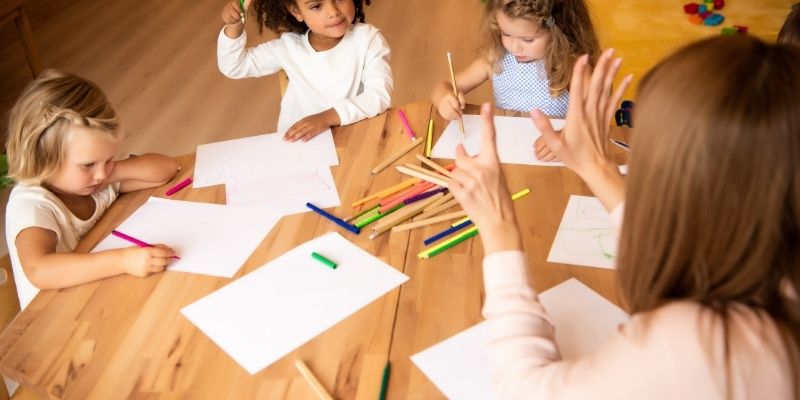 If you have ambitions to become a teaching assistant, a teacher or you already work in education and want to take on more specialist responsibilities, you should consider online teaching courses.
There are a variety of ways you can take your first steps towards achieving a teaching career. Across the education spectrum, there are many roles, ranging from teaching assistant all the way to a secondary school teacher.
One of the most effective ways of entering the education sector without having any previous experience as a teacher is as a teaching assistant. Once you have your foot in the door and build up valuable experience as an assistant, you can focus on progressing your career through Continuing Professional Development (CPD).
There are various online teaching courses that provide you with in-depth knowledge of a specialist field that can lead to a new job within the education field. In fact, if you progress to higher education and earn a degree, you could eventually achieve Quality Teacher Status (QTS) and work in a secondary school.
If you want to start your career as a teaching assistant, then continue reading to learn how you can find teaching assistant courses online.
Types of Teaching Assistant Courses
The role of a teaching assistant cannot be underestimated as they play a pivotal role in supporting both children and teachers. Whatever education level a child or young person may be at, they need support in both their academic and personal development. A teaching assistant can help with this growth by providing professional support.
The roles and responsibilities of a teaching assistant are varied depending on the education level and the principles of the school they work for. Generally, though, they will work individually with children and young people, as well as oversee group work for various indoor and outdoor tasks.
If this role interests you and you don't have any existing teaching qualifications or teaching experience, the NCFE CACHE Level 3 Diploma in Supporting Teaching and Learning is suitable. These teaching assistant courses are delivered online by Stonebridge Associated Colleges, with a portion of the course being completed on placement. You will need real work experience in a suitable educational setting to achieve the qualification.
Accredited by the NCFE, a National Awarding Organisation, and the Council for Awards in Care, Health and Education (CACHE), the Level 3 Diploma is a recognised qualification. In fact, it is regulated by the Regulated Qualifications Framework (RQF). This means that upon successful completion of this course, you will be a fully qualified teaching assistant.
SEN Teaching Assistant Course
One of the online teaching courses provided by Stonebridge Associated Colleges is ideal for learners starting out in the education sector or teachers seeking CPD courses. The Special Educational Needs (SEN) – Advanced course centres on the principles of supporting children and young people who have special educational needs, such as disabilities or learning difficulties.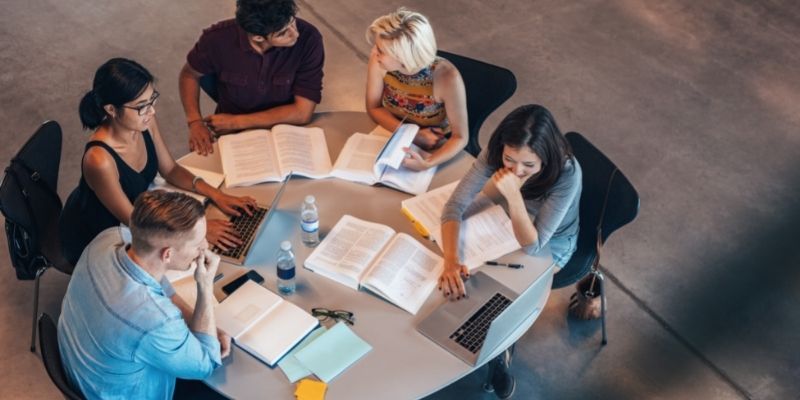 If you already work as a teacher, then this course is ideal for CPD as it will give you additional skills that you could use should you want to work in a special educational needs school. With this level of in-depth knowledge and new techniques, you can help to nurture and enhance children and young people throughout their academic journey.
As one of Stonebridge Associated Colleges online teaching courses, you will be given all of the course materials as soon as you enrol. The assessment process is made up of multiple assignments, with one set at the end of each unit, and the 'Final' paper. During your study, you will delve into the two models of disability, as well as autism and emotional difficulties.
Upon completion of the online teaching course, you will receive a Certificate issued by Stonebridge Associated Colleges. You will then be offered the opportunity to receive a Certificate of Achievement from the Quality Licence Scheme, as well as a Learner Unit Summary.
While this course is beneficial for career development, it can also be completed by learners that don't have any pre-existing qualifications.
Benefits of Online Teaching Courses
Traditionally, if you needed to achieve a qualification, you would have to study in a school setting. While some find this enjoyable, it's not feasible for a lot of people who have other commitments. For example, single parents or people who work full-time are not able to spend hours every day in a classroom.
Online teaching courses provide an alternative option. Stonebridge Associated Colleges is one of the UK's leading distance learning providers, with more than 650 courses. You have the freedom to tailor your study schedule to fit around your existing commitments, whether that be studying after you've put the kids to bed or after you clock off at work.
There are many benefits to online teaching courses, particularly if you choose to learn with Stonebridge Associated Colleges. They include:
Ability to learn at your own pace
24/7 access to course materials
Contact with your tutor and Student Support Officers
Freedom to learn from your own home
Flexible payment options
By providing online teaching courses at various levels, you can work your way up to a teaching role in a secondary school. You will need an undergraduate degree or equivalent to obtain QTS, but to apply for a degree-level course you require certain A Levels. If you don't have these, you can achieve the equivalent through the Access to Higher Education Diploma (Education).
This qualification could end up being the equivalent of 3 A Levels depending on how many UCAS points you acquire from the course. With this, you will be able to apply for a degree-level course as most universities accept the Access to Higher Education Diploma (Education) as an entry requirement.
Enrol on Your Course Today
If your career aspirations are in education, then you can choose from a range of nationally recognised and regulated online teaching courses at Stonebridge Associated Colleges. By calling 0121 392 8288 you can speak to a career advisor to discuss your options and answer any queries that you have.
As soon as you enrol, you can get started straight away! You will be sent all of the online course materials instantly, so there is no waiting around. With the freedom to tailor your study schedule, you can take full control of your career path. To find out more information, you can visit the support centre or click below to learn more about one of our online teaching assistant courses.