For anyone considering continuing their education, or going back into academic study later in life, the choice of courses you can take can often be a bit overwhelming.
From courses aimed at upskilling to those that are designed to unlock degree-level study and gated professional opportunities, the list is almost endless. Then when you take into account the new variations that provide equivalent qualifications, it's no wonder people get confused as to what is best for them.
In this post, we are breaking down the A Level, so you can determine if this is the best route for you to take to reach your goals. We cover everything from what A Levels are designed to achieve, to the type of learner they are aimed at, how you can study them and more!
What Are A Levels?
A Levels, otherwise known as Advanced Level Qualifications, are subject-based courses that were originally taught in colleges, sixth forms and some schools, to students aged between 16-19. For this reason, they provided the traditional route to university and further study, though they also provide great preparation for training and employment opportunities.
They are different to other post-secondary level qualifications like BTECs and NVQs, as these are more vocational focussed and typically more practical. A Levels instead cover academic subjects, many of which are those studied at the GCSE level, but there are a host of new A Level subjects you can explore too!
If you want to study A Levels, you typically need at least 5 GCSEs at grades C/4 or above, though this can vary depending on where you choose to study. Generally speaking, A Levels are aimed at learners who aspire to go to university, but they are also a great option if you're not sure what you want to do and you want to keep your options open.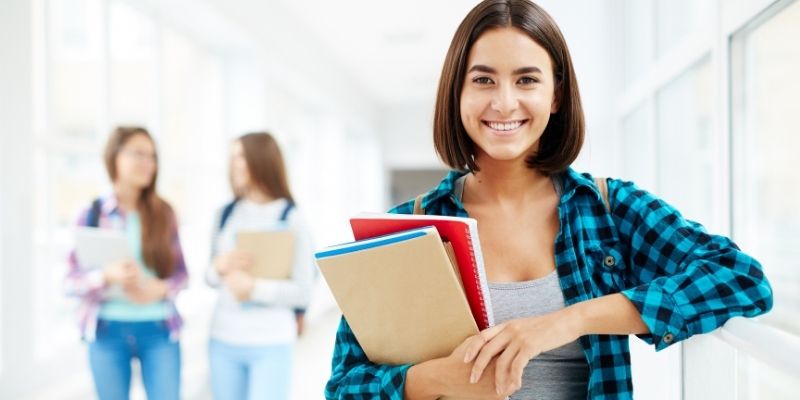 What A Level Courses Are There?
There are a host of fascinating A Level courses you can study! So, no matter your area of interest, or the degree subject you want to learn, there are adult A Level courses to suit!
With Stonebridge Associated Colleges, you can study:
You can also take:
You can browse our extensive range of A Level Courses on our website.
How Many A Level Courses Can You Take?
There is no limit to the number of A Level courses you can take. If you want to study a wide range of A Level subjects, or you decide to go back and study different A Levels courses later on, no one is stopping you!
Traditionally learners would study three or more A Levels consecutively over two years. Three A Levels is generally the standard minimum requirement for universities, though some may want to see up to five A Levels at specific grades for certain degree subjects.
The entry requirements vary for each university, so it's always best to check ahead of time with your chosen university what A Levels you will need to study for your ideal degree. Thankfully, most degrees list the A Level subjects they desire for their courses, as well as some they will actively advise you against studying. This is very good to know ahead of choosing your A Level subjects!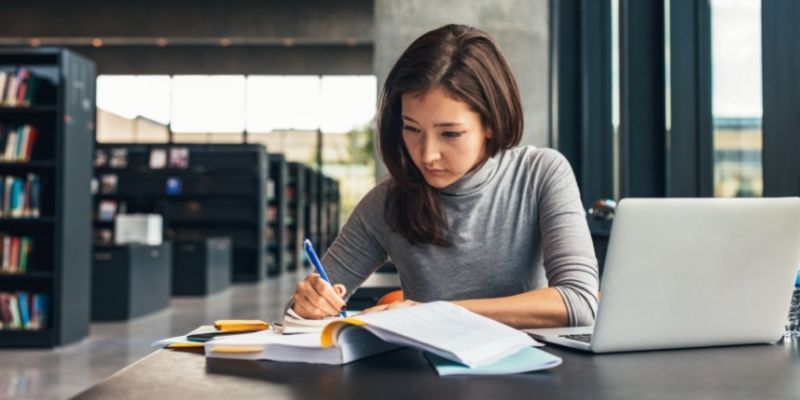 What Courses Can I Do with My A Levels?
When considering your future and your career options, you will notice that many professional opportunities are gated, and only accessible to those who have studied certain degree topics. Nurses, for instance, must study a nursing degree that is approved by the Nursing and Midwifery Council (NMC).
This leaves many learners just like you asking, 'What uni courses can I do with my A Levels?'. While entry requirements vary, a few examples of the A Levels you need for certain degree subjects, or at least those that are highly desirable for them are:
Computer Science – A Level Maths course, A Level Physics is also useful
Dentistry – A Level Chemistry and A Level Biology, having A Level Maths or Physics (or both) would also be advantageous
Engineering – A Level Maths course and a Science
Nursing – A Level Biology and other A Level Science subjects, depending on your specialism, A Level Psychology may also be useful
Veterinary Science – A Level Biology and one or two subjects from A Level Chemistry, Maths or Physics
Other degree subjects like Law don't have any specific A Level requirements, so you may find there are a wide range of degree courses available to you with your combination of A Levels. You can browse UCAS, or university websites directly for more information on what different universities are looking for.
There are also a host of A Level subjects that are desirable for a wide range of degrees. So, studying them provides the best way to keep your options open if you're not yet sure of what you want to do at university.
These subjects are referred to as 'facilitating subjects' and they include:
Biology
Chemistry
Classical Languages
English Literature
Geography
History
Maths
Modern Languages
Physics
How Long Are A Level Courses
In traditional education settings, A Level courses are run in accordance with a strict timetable of classes. For this reason, you study A Levels for a specific amount of time, typically over the course of two years when studied full-time.
Some colleges offer part time A Level courses, but these naturally take longer to complete. If you're looking for A Levels that can be completed quickly, your best bet is studying online A Level courses. Many people searching for one year A Level courses choose this option as online A Level courses, like the ones offered by Stonebridge Associated Colleges, can be completed within a year.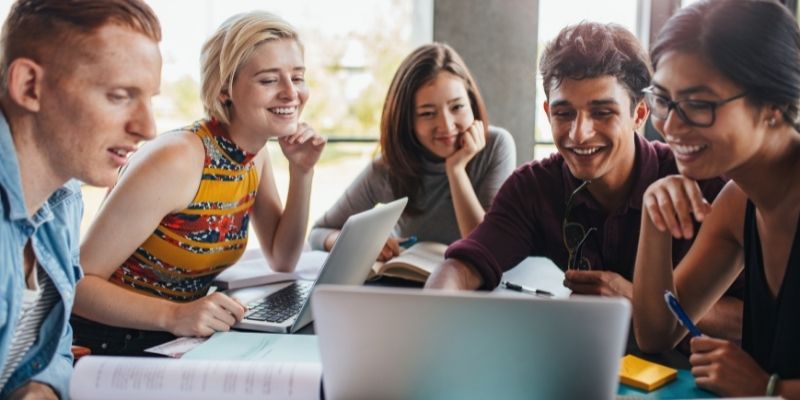 How Much is an A Level Course?
This again depends on the manner in which you complete your A Level course. When studied in a classroom setting, the cost of the building in which you are taught, along with the salary of the Teacher and other associated costs of learning are all factored into the price you pay. For this reason, you may find that the cost of A Levels studied in a bricks and mortar institution are more expensive.
If you choose to study online A Levels, there are typically far fewer costs involved in the course provision. As the A Level course is delivered online, there are no salaries to factor in or building costs. This often sees most online A Levels, as well as most online courses, being offered for a much cheaper price.
So, while there are no free A Level courses, there are certainly ways to save yourself money when studying A Levels.
Can You Sit A Level Exams Without Doing the Course?
Yes, you can! To achieve your A Level qualification, you need to complete an exam or a series of exams at the end of your course to assess your learning. Many learners worry about what happens should they fail their A Level exam, and while this may feel like the end of the world at the time it happens, all is not lost!
You can take your A Level exam separately without having to pay for the entire course again. Stonebridge Associated Colleges offer both separate paper-based exams for A Levels like English Literature, as well as exams with practical elements included for A Levels that require hands-on assessment. You can book these directly through our Course Executives! Either call them on 0121 392 8288 or contact them online.
Another option if you fail your A Levels is going through UCAS Clearing.
Can I Do a Foundation Course Without A Levels?
Another option if you have failed your A Levels, or don't have any is to complete a Foundation Degree at university. These are preliminary degree courses that typically last for one year. As they act as an introduction to the degree level subject, their entry requirements are often incredibly flexible.
In fact, you often don't need formal qualifications to get started on a Foundation Degree, as the course brings you up to speed to study the degree subject at the next level.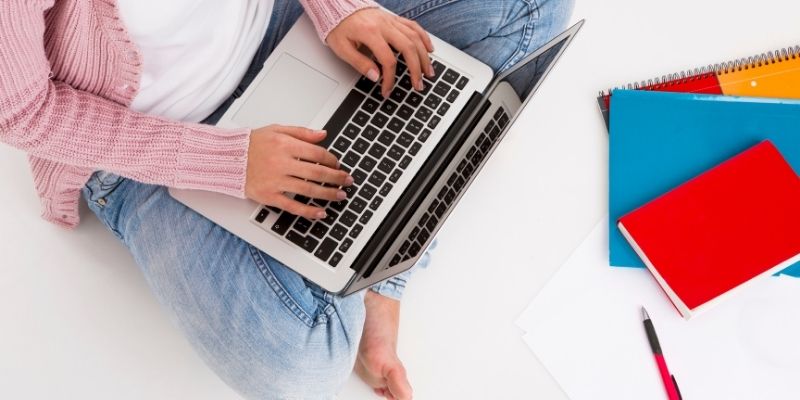 What Courses Are Equivalent to A Levels?
If you want to explore the academic course options outside of A Levels, that provide you with equivalent qualifications, you can look into the Access to Higher Education Diploma.
Like A Levels, Access to Higher Education Courses are also a nationally recognised Level 3 qualification. This means they too will prepare you for university level study, as well as a host of career opportunities.
Unlike A Levels, for the most part, Access to Higher Education Courses are vocation based. So, while they cover important academic topics you need for certain careers, they also have a heavy focus on the job itself. This is perfect if you know the exact career you wish to pursue and want to start getting a feel for the role as soon as possible.
You can browse the extensive range of online Access to Higher Education courses offered by Stonebridge Associated Colleges on our website.
Can I Study A Level Courses Online?
Of course! Stonebridge Associated Colleges offer a host of online A Level courses that you can study from the comfort of home. Besides being able to complete your course in your pyjamas (if you wish to), there are a vast array of benefits that come with completing these adult A Level courses online.
Online A Levels enable you to:
Study when it suits – By taking a flexible approach to learning, our distance learning courses allow you to study at your pace when you have the time available. There are no classes or strict timetables, so you can move through the course as quickly as you please
Learn from anywhere – Without having to travel to class there are no restrictions on where you complete your course. So long as you have an internet connection and a laptop or computer to complete the work on, you could be anywhere in the world!
Enjoy an engaging learning experience – Extra care and attention has been paid to creating an engaging and immersive learning experience, to keep you captivated throughout your studies
Get started today – There's no need to wait for term time to start! Simply enrol today to gain access to our online platform and your course materials!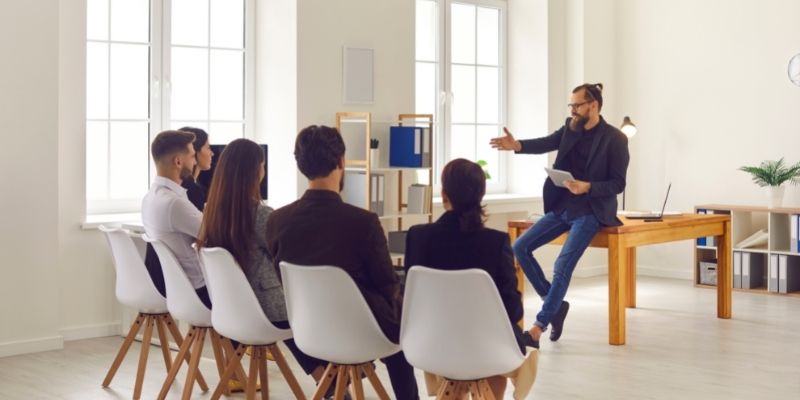 Study A Levels with Stonebridge!
If you're ready to take the next step in your academic learning journey, Stonebridge Associated Colleges are here to help you get on the way. As a leading UK distance learning provider, our online A Level courses are regulated and nationally recognised as providing you with the education you need for higher level learning.
They are also accepted by all universities in the UK, so there are no concerns as to whether they enable you to achieve your ambitions of studying a degree. All you need to do is complete the A Level course your university is looking for.
Find out more about our online A Level courses, online learning experience and the flexible payment options we offer by speaking with our Course Executives today. They will provide you will all the information and motivation you need to get started!
Call them now on 0121 392 8288 or contact them online.