A balanced diet is the best way to stay healthy, but it can be difficult to maintain if you don't know the right steps to take. A balanced diet is about adding all of the essential factors necessary for growth, so that every part of the body gets what it needs to function properly.  
A healthy balanced diet is also indicative of a proportioned diet. This means that you're not only eating the right food items, but you're also eating them in the proper amounts. Adopting a balanced diet not only boosts your health, but also helps with weight loss.
Many people know the importance of balanced diet, but it can be difficult to implement it. To get started, you should learn about the various components needed to enjoy a healthy balanced diet. Below, we have outlined these components and highlighted the various online nutrition courses you can take to enhance your knowledge.
What Exactly is Included in the Components of a Balanced Diet?
There are some key ingredients that make up a healthy balanced diet. Below, we have outlined 7 that you should be aware of:
Carbohydrates
An excellent source of energy, carbohydrates should comprise roughly 60% of a person's diet or 310 grams. This is where most of your energy comes from if you're engaged in activity throughout the day; eat lots of carb-rich food items such as rice, pasta, potatoes, and wheat. This is a key part of a balanced diet.
Vitamins
There are so many essential vitamins today but pay particular attention to the intake of the following:
Vitamin A
Vitamin C
Vitamin B
Vitamin D
Taking multivitamins for these four is ideal, although obtaining them from fruits and vegetables is even better.
Minerals
Minerals aid with the release of energy from food items, plus they interact with the organs to promote growth. For example, iron helps with energy, while calcium works towards bone and teeth development. Again, there are lots of minerals today, but the most important ones in your diet are iodine, potassium, sodium, and those mentioned above.
Unsaturated Fats
A lot of people avoid fat, thinking that it causes weight gain, but this is far from the truth. Healthy fats, or those derived from good sources, are dairy products, meat, and fish. Their main function is to help regulate body temperature, as well as the absorption of vitamins. They help with slow energy release, which is perfect for long-distance runners. We are all advised to consume around 70 grams per day.
Protein
Another key component of a healthy balanced diet is protein, which comes mainly from lean meat, but dietary evidence proves that you can gain protein from non-meat sources also. Protein primarily helps with the development of skin, hair, and muscles. The maximum daily amount is set at 50 grams for a typical adult.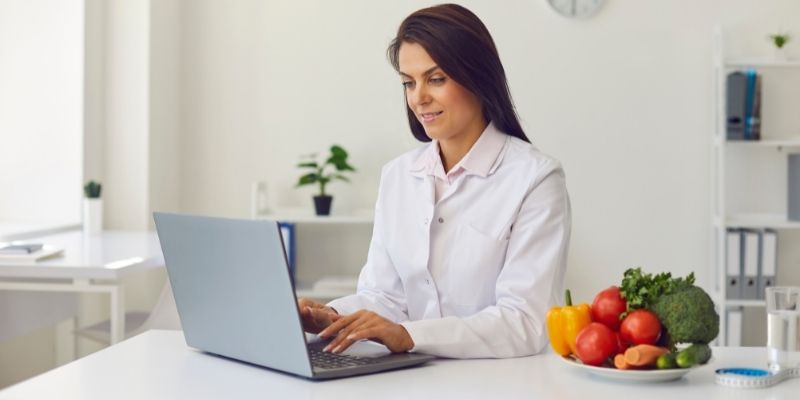 Water
Most lists of a balanced healthy diet consist only of 6 items, but this article gives a total of 7, adding water to the list. The fact is few people consider the importance of water in their diet. Fizzy drinks, coffee, tea, and juice drinks cannot provide the same goodness as water. It hydrates the body and facilitates the movement of all the other components above. Suggested intake is at least 8 glasses a day.
Those are the 7 components of balanced diet, dictating exactly what each meal should contain for optimal health. The good news is that there are meal recipes following the balanced healthy diet principle, which means that you don't have to come up with your own creations.
Study Online Nutrition Courses to Learn More or Kickstart a New Career
Knowing the components involved in having a healthy balanced diet is a great step towards getting more nutrition in your diet. However, for those of you who want to learn the intricacies of human nutrition or want to embark on a career in this sector, then consider our range of health and nutrition courses.
Stonebridge Associated Colleges is one of the UK's leading distance learning providers, boasting an extensive portfolio of regulated qualifications that can be achieved online. Our variety of nutrition courses include the following:
NCFE CACHE Level 2 Certificate in Nutrition and Health (RQF)
By studying for the Level 2 Certificate in Nutrition and Health, accredited by CACHE (Council for Awards in Care, Health and Education), you will strengthen your knowledge, giving you a foundational base to build on should you decide to embark on further study.
You could progress into a role within health and social care, hospitality, and many other sectors. During the course you will study the following modules:
Explore Principles of Healthy Eating
Consider Nutritional Needs of a Variety of Individuals
Use Food and Nutrition Information to Plan a Healthy Diet
The Principles of Management
Understanding Eating Disorders
This online nutrition course is also ideal for professionals needing to meet requirements relating to Continuing Professional Development (CPD).
Diet and Nutrition Advisor
Accredited by the Federation of Holistic Therapists, our Diet and Nutrition Advisor course will give you the knowledge you need to embark on a role within the health sector. You can go on to further study at university or use your knowledge to gain experience in your chosen industry. During your long distance learning, you will cover the following modules:
The Digestive System
Lifestyle and its Effects on Diet
Digestion and Absorption of Foods
The Concept of Healthy Eating
Consultation and Record Cards
Food Energy Values
The Nutrient Groups
You will also explore the following topics:
Metabolism and Exercise
The Balanced Diet
Deficiencies and Disorders
Sources and Functions of the Nutrient Groups
RDAs and RNAs
Meal Planning and Population Groups
Allergies and Intolerances
This online nutrition course is ideal for beginners with zero experience in the industry, but also individuals who currently work in the health sector and want to improve their understanding of nutrition.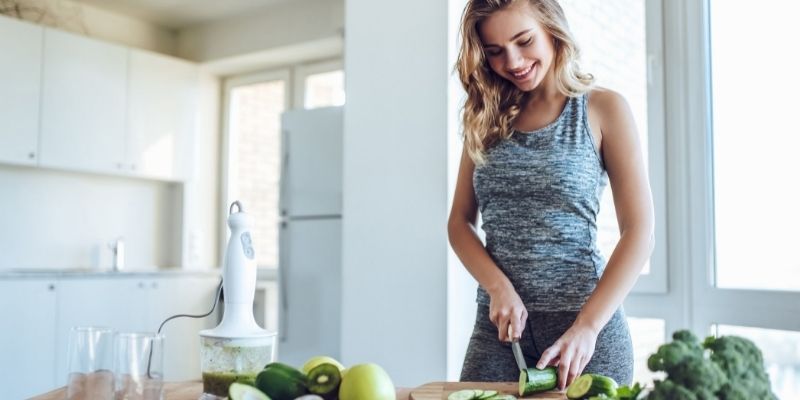 Sports Nutrition
Having a balanced diet is important for everyone, including those who play sport, either professionally or leisurely. Nutrition plays an essential role in fitness, and for athletes in particular, they need to be eating the right foods. Our Sports Nutrition course is designed for learners hoping to progress on to a sports science degree at university or those pursuing a role as a Sports Nutritionist.
Our long distance learning courses are packed full of knowledge that you can learn online, from the comfort of your own home. This course includes the following modules:
The Nutrient Groups
Anatomy and Physiology
Myths and Misconceptions
The Digestive System
Principles of Coaching in Sport
The Glycaemic Index
Planning the Diet
Once you have completed the above modules, you will explore the following:
Weight Control in Sport
Supplements
Nutritional Ergogenic Acids
Fluid Balance
The Day of Competition
Nutritional Advice
Replacing Nutrients after Competition
Other Online Nutrition Courses
If there are other elements of this sector that you would like to learn, then consider the following health and nutrition courses:
Start Learning More Today!
Do you think you have a healthy, balanced diet? If you want to learn more about managing your nutrition for a balanced diet, or to help others maintain good health, then you may be interested in the Nutrition and Health (RQF) Certificate Level 2 course.
For more on nutrition, dieting, balanced eating and maintaining a healthy weight, why not check out our courses in Nutritional Sciences? Whether for your own interests, or in a professional capacity, you can find a variety of courses and topics to choose from, on a budget to suit your needs.
You can find out more information by speaking to one of our Course Executives on 0121 392 8288 or by contacting us online. You can also explore our range of online nutrition courses by clicking below!