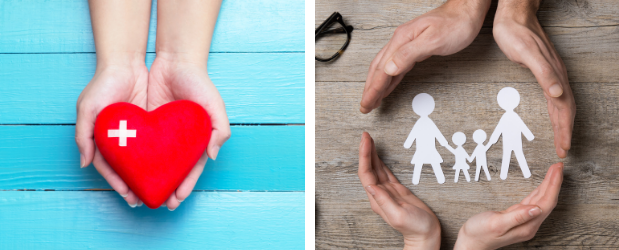 Over 2.5 million people across England work in health and social care related roles. Effective, quality care requires a combination of skilled professionals to be in the right place at the right time. Which can see employees of the sector working in a range of diverse roles. If you want to study health and social care, familiarise yourself with the benefits you could experience in this career.
Health and social care encompasses the many services offered by related providers in both the public (NHS) and private sector. This can be anything from those treating ill health to improving patient well-being and prioritising non-clinical needs.
If you choose to study health and social care, it can make for an interesting learning experience. You'll learn all about how individuals are impacted by issues like mental health, poverty and the use of recreational drugs. As well as important sector aspects like human rights, the law and contemporary issues in social policy.
This rich education can be the start of a career in many avenues of care. Aside from finding a career that speaks to your interests, you can gain a great sense of fulfilment from your work. As well as a wage that makes your efforts not only virtuously, but financially worthwhile.
Find out more about why you might want to study health and social care below.
Health and Social Care is a Rewarding Profession
In health and social care roles, you have a positive influence on the lives of other people. Whether you're helping to improve their physical health, mental well-being or maintain their safety, your work is of great value. You'll also form close professional relationships with your clients who will depend on your support and assistance.
With too few healthcare staff and the social care workforce shortage standing at around 122,000, it's also in great demand. Becoming qualified would allow you to become part of the solution and provide much needed care.
Supporting a diverse range of people through various challenges places you to view life from other perspectives. This can be immensely character building and often helps employees in this field to reassess their priorities and values.
It's also a field of work with ample room for progression and specialisation. With further experience and study, you can work directly in areas of particular interest and have a career for life.
You can find your niche
Choosing to study health and social care can lead you into a variety of different roles. Working anywhere from hospitals to prisons. Depending on your interests, there is the opportunity to specialise in particular areas of care and support. All of which can be attained upon completion of the relevant health and social care qualifications.
Youth Worker
Typically focussing on young people between 11-25, you'll guide and support them in their personal, social and educational development. You do this by setting, organising and running community programmes where they can explore and understand their ideas, values and beliefs. All of which builds confidence and life skills, enabling them to make a successful transition to adulthood.
Adult Nurse
Work as part of a multidisciplinary team to care for adult patients suffering from all kinds of health conditions. These could be anything from inconsequential injuries and ailments to acute and long-term illnesses and diseases. You'll use care plans, perform care procedures and carry out assessments to evaluate and focus on your patient's needs. Acting as the main point of contact for patients to build a rapport and provide consistent support.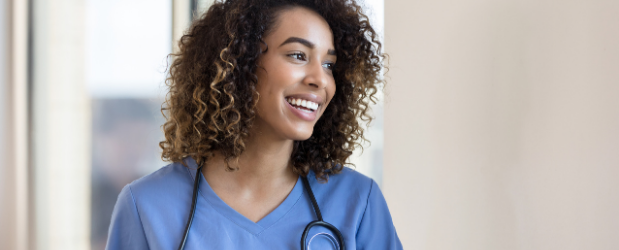 Care Worker
Provide support and assistance to people in care homes, their own home or out in the community. Helping them with various aspects of their daily duties from maintaining hygiene and dressing, to social and physical activities.
Family Support Officer
Offer emotional support and practical assistance to families experiencing various difficulties. These could be short or long-term and could relate to a range of social and personal challenges. Many family support officers specialise in particular areas like bereavement, domestic abuse or homelessness.
Social Worker
Balance diplomacy, advocacy and the law to support and protect vulnerable groups in society. You'll work with individuals and their families as they face difficult times. Making sure that vulnerable children and adults are safeguarded from harm. Your work aims to improve the outcomes in their lives, in line with their goals. Generally, you would work with a particular set of people, such as children and families or vulnerable adults.
Counsellor
Providing a safe space for people to talk about their problems while actively listening to what they have to say. This enables them to identify issues and obstacles in their lives, reflect and consider alternate ways of doing things. You'll give them time to work through their challenges, all the while being empathetic and respectful. But posing questions that help them explore options and opportunities to make positive changes.
Occupational Therapist
Help people overcome barriers they face as a result of illness, injury or ageing that prevents them from living independently. Creating individual treatment programmes, empowering them and providing practical support.
Mental Health Nurse
Supporting patients throughout treatment and helping them maintain a good quality of life. You could spend your days visiting patients in their homes, or work with them within inpatient facilities.
Learning Disability Carer
Providing support to individuals with learning disabilities that sustains their health and wellbeing. Also enabling them to live life as fully and independently as possible. This can include helping them with daily activities like finding work, equipping them with self-care skills or providing mental stimulation.
High Earning Potential and Flexible Hours
Hours and pay will depend on your role and seniority. But there's potential to earn a great salary and work hours to suit your lifestyle in health and social care roles.
The average salary for roles in this area is £21k, but this increases considerably with qualifications and experience. Newly qualified social workers and counsellors can expect to start out on around £22k per annum. Going up to 40k with experience. Whereas those in professional roles like an occupational therapist can take home around £58k depending on their skills and knowledge.
As people can require care at any time of the day or night, many roles offer part-time, shift or evening work. Allowing you to organise a work pattern to suit your commitments.
You can get started with a College Course
If you want to work in health and social care, you can get started with an online college course.
Most entry-level social care roles prefer applicants with at least a Level 3 diploma-level qualification in social care. In this instance, a Preparing to Work in Adult Social Care (RQF) Level 3 would be enough to qualify.
But for professional roles in social work or occupational therapy, you'd need to be educated to undergraduate or postgraduate level. And be a member of specific professional bodies.
If you want to study health and social care to reach a professional role, study an Access to HE Diploma. Our Access to Higher Education Diploma (Health and Social Care) teaches you the basics of the sector. Equipping you for related degrees and helping you get on the path to your desired health and social care career.
Find out more about studying health and social care with Stonebridge Associated Colleges below.