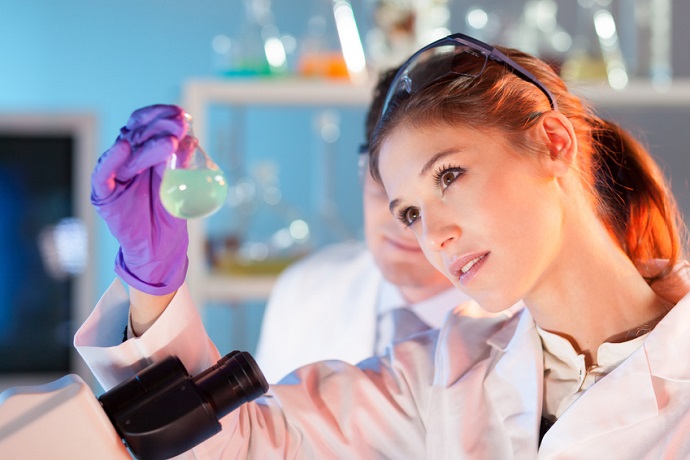 Why become a science teacher?
The internet has made science far more accessible. We can get answers to our questions instantly. With so much information about subjects like space exploration at our fingertips, it's easy to forget just how much we rely on scientific discoveries every day. Scientific research is used in everything from medicine and forensics, to technology and animal care.
Encouraging the next generation to think about the world around them is crucial. Schools give teenagers the opportunity to get hands-on with science and try out experiments for themselves. With young people glued to their mobile phones, it's hard to capture their interest. Watching a chemical reaction take place in a classroom can create a lasting impact. Science lessons often act as a welcome break from more essay-based subjects.
It's especially important to inspire girls. Men far outnumber women studying subjects such as physics, and a secondary school science teacher may just have the power to change this. There can be a perception that scientists are old men in lab coats, but working in science promises a varied and challenging career for people of all ages.
Beginning a teaching career
The demand for science teachers has never been higher, so it's a fantastic time to join the profession. Going into teaching has always been the career of choice for students who love their subject, enjoy mentoring young people and want a stable job.
It's common to find after spending several years immersed in a subject at university, that the world of work doesn't quite match up. Being outside of an educational environment can be difficult to adjust to and a lot of graduates find that they miss the learning they've left behind. Working in a school provides a solution. It retains the excitement of knowledge and academics, while offering a good salary and excellent career prospects.
Although some people start teaching young, age is no barrier when it comes to working in a school. Going into the industry later in life, or after working as a teaching assistant, is now common. You'll get the training you need to be confident in a classroom and deliver a specific syllabus.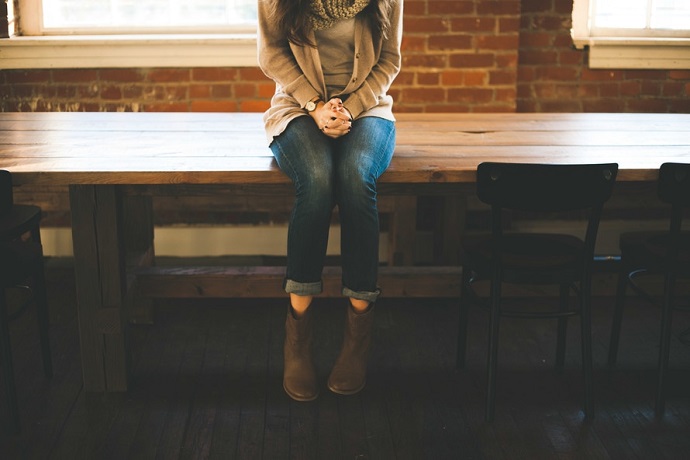 The benefits of teaching
Fit work around family life
A teaching job is ideal for anyone who wants to build a career, while spending more time with their children. You won't be working late into the evenings at an office and you'll have school holidays off, making family breaks easier. Teachers need to dedicate some time to marking and attending events such as parents' evenings, but if you manage your time well, family life will see the benefits.
Career progression
Going into teaching will give you the opportunity to build a career. Many teachers get promotions to lead a department or year group. After a few years of experience, you could apply for senior management positions, including assistant headteacher and headteacher. Another option is taking on the same role, but for more money at a private school. Beyond the financial rewards, many teachers develop their careers to incorporate areas that interest them, such as management, or pastoral care.
A comfortable salary
Unlike many graduates, as a teacher you'll start working on a salary of at least £22,000. Schools can be willing to offer very lucrative salaries for teachers, especially in key areas such as science. As a teacher, you could earn up to £38,000 a year, rising to almost £47,000 in central London. Headteachers can take home a salary of £100,000.
Different roles in education
Starting with a teaching job, doesn't mean you must stay on this career path. The education sector has numerous roles available that won't see you spending time in a classroom, but will see you working behind the scenes and continuing to support students. There are also plenty of opportunities to move around in education. You could work anywhere in the UK, or find jobs overseas. You can even use your teaching skills and take on an adult training or coaching role.
What skills do you need to become a science teacher?
Teaching isn't for everyone and it's much more than simply knowing your subject inside out. Skills that you'll need include:
Communication
Commitment
Leadership
Organisation
Compassion
Creativity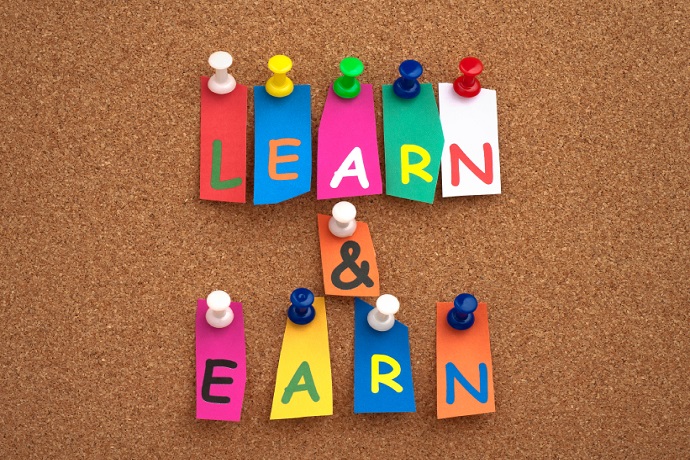 Get to university
You can work towards becoming a science teacher, even if you don't have A-Levels. The Access to Higher Education Diploma (Education), with a teaching science pathway, is designed to give you the qualifications you need to apply for many science degree courses. After university, you could go on to take a PGCE and become a teacher, or go into areas such as research, pharmacology or conservation.
Explore topics including human nutrition, cell metabolism and the psychology of learning. Prepare to work in a school, with units such as an introduction to classroom teaching, and behaviour problems in the classroom. You'll also take modules to help you gain experience in writing university essays and carrying out independent research.
You can study this flexible course from home, which means you set your own schedule and complete assignments when it suits you. Benefit from all the support of a personal tutor and finish the qualification in as little as nine months, or take up to two years. You don't need to give up your job and can even take advantage of our 19+ Learner Loans to study now and pay later.
Working as a science teacher is a rewarding career that could see you inspire the next generation of scientists. Train with Stonebridge and take your first step towards becoming a qualified teacher. Want to go into teaching but don't think science is for you? Find out more about being an English teacher.