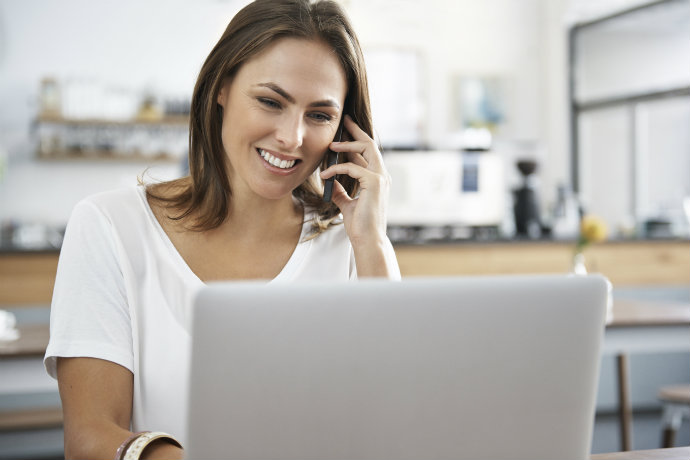 Changing career is a life altering decision. A decision that could make you happier, more fulfilled and achieve the dream of doing a job you'll love.
When thinking about a career transition, it's important to take things slowly and weigh up all the pros and cons. We hope we can help you make a positive decision that could truly change your life.
Why do you want to change careers?
Before we go any further let's examine the reasons for you wanting to change your career. If you answer yes to the following questions it could be time to seek a more satisfying job.
Are you bored with your job?
Do you feel demotivated at work every day?
Are you working in a declining market?
Have you lost the passion for your career?
To quote the cliche: life's too short to be doing something you're not happy with. So let's look at what you can do to change things.
1. What do you want to do?
Consider all your skills and experience, and if you have an idea of the new career you'd like to follow think about how those skills can be transferred to your new career. For example, you may be good at:
communication
organisation
planning
figures
marketing
Next, look at the skills that you need to acquire for your new career and what's the best route to re-train. This is when you need to think about studying and how this can fit in with your life. Would distance learning suit you as it's flexible and would fit your lifestyle?
2. Why do you want a career change?
This is the point when you should analyse why you want a career transition. Ask yourself what made you chose your current career.
Many of us followed our career path because it seemed the natural thing to do after studying at school and maybe university, and it fitted with the qualifications we studied for.
But today many people have more than one career change during their lives, particularly in today's unstable economic markets. Studying to further your qualifications and experience makes sense as it gives you the edge over your competitors.
Employers are far more open these days than in the past to career changers who show dedication and commitment to a new industry. Another consideration is whether you want to change career to do something you know you are good at.
An interesting point is how do we know at 16 years old what we are going to enjoy and be good at in 30 years' time? For example you may be good at photography, design, maths or languages, but never have had the chance to exploit your talents.
Imagine the satisfaction of going to work every day knowing you love your job – this is what a career change could do for you.
3. Needs
An important factor when considering career transition is the need for the career you wish to enter. The employment market has changed a lot over the past 10 years, with working on the internet and technology becoming increasingly popular.
With this in mind you should consider the future of the sector you wish to work in. There is likely to always be a need for teachers, hairdressers, beauticians, carers and computer programmers.
Visit this government web page for a report published in December 2014 on careers of the future.
4. How to make your career transition
Once you've decided on which career you'd like to follow and are sure the change will be right for you, the planning can begin. Give yourself a minimum of 12 months to make the change as nothing happens overnight.
Network – do you know anyone in the career you wish to change to? If so, then talk to them and ask if they can introduce you to any openings.
Joining forums online is a good way to find out more about your new career and talk to others in the same position.
Study – it's likely you may need to obtain a new qualification to open doorways to your new career. Don't worry about how you will fit in studying with your current lifestyle as distance learning solves this problem.
This means you can study in your own time without the pressure of attending classroom lectures – gone are the days of night classes in freezing classrooms after a hard day at work.
Learn about the industry – read as much as you can about your new career sector. Sign up for newsletters, read blogs and websites. Knowledge is power. Visit trade shows and events specialising in the industry you wish to work in. This is also a great way to meet new contacts. Join any professional organisations that may exist in your new career sector. This will also show potential employers you are serious about your career transition.
5. Make your career change slowly.
To set the wheels in motion, write a short term and long term plan.
The short-term plan should cover the next 3 months:
What training do I need? How much will it cost? How long will it take?
Allocate time to research your new career (on the internet and in industry magazines)
Make a list of contacts and companies you'd like to work for.
Decide what your transferable skills are.
The long-term plan should cover the next 12 months:
Will you be in a financial position to leave your current job?
Prepare your CV.
Write a profile for LinkedIn – one of the largest professional networking websites.
Approach potential employers.
Look at other ways to market yourself: voluntary work, work for friends and family, press releases, social media, networking, advertising your services if self-employed
All systems go – your career transition is underway…
Believe in yourself and stay positive. A career transition isn't easy, but neither is it an unusual thing in today's fast-evolving world. If you feel it's time for a career change and have thought about it logically, following our tips, then what's stopping you?
We wish you luck, and remember, we have hundreds of courses that can help you make the move and start to enjoy your job. Just take a look at this link: