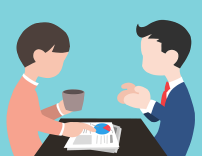 Where did it all begin?
The job interview as we know it was the creation of businessman and inventor Thomas Edison, in 1921. Determined to weed out unsuitable candidates, he put together 146 questions in a famously difficult written test. The questions were soon published in the press, with Edison's own son and even Albert Einstein said to have failed to pass. Have a go at answering them yourself.
Today, interviews have evolved with technology. Candidates often have to fill out forms online and interview over the phone or Skype, before meeting anyone in person. Even then, there's no guarantee of an offer.
Over time, finding interview questions that are unique has become more challenging for companies. With so many websites offering interview tips, it's difficult to keep candidates on their toes. Interviewers trying to test interviewees, have in the past resorted to asking more quirky questions. However, businesses like Google have since discovered that this type of question isn't actually effective. It can alienate candidates and doesn't ensure that the most able will stand out.
The challenge for companies and job hunters, is to find a way to communicate that answers the right questions for both sides.
Why interviews matter
Like Thomas Edison, who became exasperated by employees letting him down, modern businesses often prefer to use their own interview techniques. Recruiting is an expensive process, which means that it's in the best interests of the company to get it right first time.
Interviewers don't want candidates to fail. In fact, they want to give them the job. Selecting and meeting candidates is time-consuming and often takes employees away from more urgent tasks. Finding a suitable candidate, and hiring them as quickly as possible, is the priority.
Securing that role
The key to interview success is to be authentic, but impressive. This is your opportunity to reinforce your suitability for the role, but also to assess if the company is right for you.
Would you be more confident applying for a job, if you knew that 75% of applicants weren't qualified for the role? Don't assume that if a vacancy is popular, it's not worth applying to. When your skills match the job description, you stand a surprisingly good chance of making it to the next stage.
If you're invited to meet the employer, you've already seen off much of the competition. Our interview tips can get you over that final hurdle.
Preparing for an interview
After you've submitted your application for a role, the time it takes to receive a reply can vary. You could wait several weeks, but interviews are often called at short notice. It's sensible to save a copy of the job description when you apply for a role, in case it's removed before you're called to interview.
The job description should be your focus. It's often the only indication of what a role will entail and the personal qualities that the company is looking for. Don't forget that you don't need to meet all of the criteria, but any examples you can prepare in advance will work in your favour.
You may be asked to carry out a task or put together a portfolio of work, before meeting the team. Even if not specifically requested, for many jobs in the creative sector, you'll need to be able to produce examples of your work.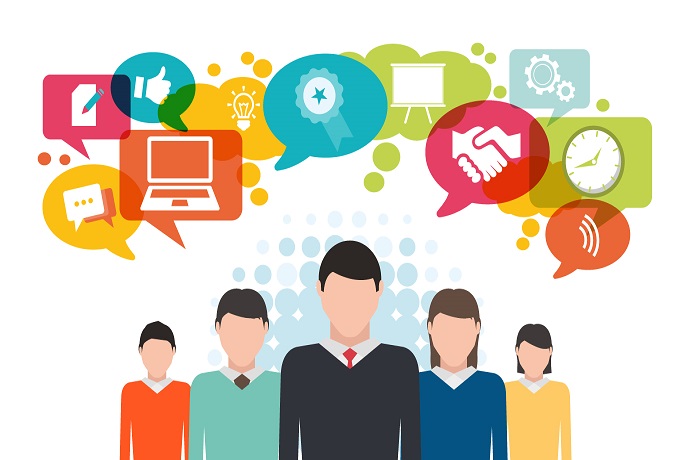 Dos and don'ts
Get it right
Do your research
Familiarise yourself with the company's website, but also look for information beyond this. Think about how the business communicates with its customers and other people in the industry. You should take the time to read blog posts and recent news stories. Even if you won't be involved with social media channels, they can often provide an insight into company culture.
Many businesses will ask what you know about them at the start of the interview. Mention an article the company has published and it will show that you've taken an interest in the content it produces.
If you've not had experience in a particular industry before, then research any topical stories and take a look at competitors. You might be able to identify areas for growth, or predict how you could develop your role in the future.
Practice your answers
Prepare answers to common interview questions, but make sure you can also handle something a little bit different. Many companies ask standard questions, but you might also experience a competency-based interview. Be ready to give examples of how you resolved a difficult situation or worked in a team to complete a project.
Some businesses will try to gauge your personality with questions about your personal likes and dislikes. It's important to stay calm if you're faced with anything unexpected. In many cases your reaction will count for more than your answer.
Look smart
Unless otherwise stated in the invitation to interview, dress smartly and professionally. Keep accessories to a minimum, and don't wear anything that will take the focus away from what you have to say. Once you join the company, there may be a more casual dress code, but you should always play it safe on the first meeting.
Plan your route
To avoid being late, you should map out your journey well in advance. It can help to do a trial run to make sure you know where the building is. At the very least, allow time for bad traffic or problems parking. Take a copy of the address with you, in case you get lost.
Getting it wrong
Being tactless
You may have left your previous job because you didn't like the company, but avoid criticising former employers in your interview. It's always better to put a positive spin on your reasons for leaving. Industries are often small, so where possible remaining on good terms with former colleagues is advisable.
Asking questions about company benefits
Although your holiday allowance and salary are important to you, they aren't the right topics for a first interview. You may be attracted to a role because it offers fantastic benefits, but employers won't be impressed if you start trying to negotiate terms before an offer has been made.
Relying too much on your CV
Don't assume that your interviewer has read your CV in great detail, or will refer to it. In some cases, the person who selected you for the interview won't meet you on the day. Your CV should be the starting point for discussions, but it won't tell the company everything that they want to know about you.
Poor body language
Almost every job will require some form of human interaction, so being able to engage in an interview is important. It's normal to get nervous, but try to look your interviewer in the eye, smile and show you're interested in what they have to say.
Job interview follow-up
It's better to leave an employer to make a decision, than to hassle them for a reply. What feels like a long time waiting for you, might be a busy period for the company. If you haven't heard back after a few weeks, then contact your interviewers reiterating your interest in the role. If you don't get the job, then you can still ask for feedback.
Reacting to feedback
Constructive feedback can help you to prepare for future job opportunities. Often a lack of experience stands in the way of candidates progressing in their career. Work towards a new qualification and you can show a prospective employer in your next interview that you're developing your skills.
I used some of my newfound knowledge at an interview, which has enabled me to obtain a higher paid and more interesting job. Thank you to everyone at Stonebridge.
No interview tips are foolproof. You may not be the best candidate on the day, or the company may choose to hire internally. Being rejected is an opportunity to go back and develop your job hunting abilities. As Thomas Edison's test proved, not even Albert Einstein could get through every interview.