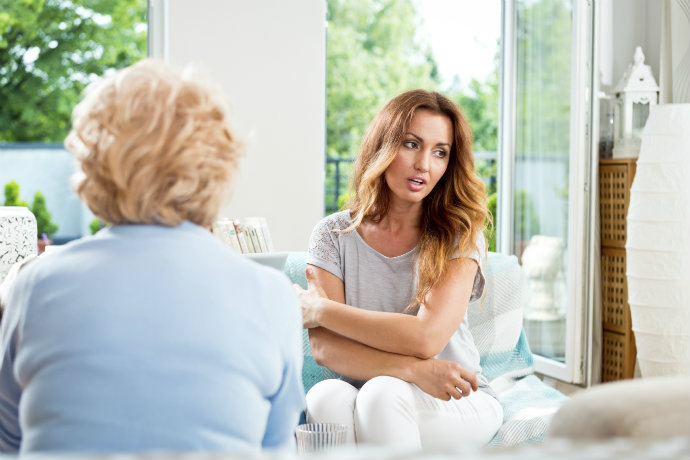 Post-Traumatic Stress Disorder, or PTSD, is often a highly overlooked and misunderstood condition.
Post-traumatic stress disorder can be extremely debilitating for the person suffering from it. Luckily at Stonebridge, we offer a fascinating course that will help to improve your knowledge, awareness and understanding of PTSD.  It's perfect for those who are interested in breaking the stigma surrounding mental health issues.
This Post Traumatic Stress Disorder Course is also ideal for people who want to work in the field of mental health.
What causes PTSD?
PTSD is usually caused by a traumatic life experience or event. This could include the death of a loved one, a sexual assault, a life-threatening incident, childhood trauma or even witnessing a death.
Symptoms
Symptoms of PTSD may start within quite a short period of time after a traumatic event or maybe even a number of years after. The symptoms can often be very similar to those of depression and anxiety. These symptoms can be a hindrance to everyday life.
The symptoms can intensify over time. They can increase significantly whenever you see, hear, touch or smell something that's a reminder of the traumatic event.
Symptoms of PTSD can often include:
Recurring and unwanted memories of the experience
Upsetting dreams/nightmares
Severe emotional trauma
Numbness
Panic attacks and palpitations
Avoidance of place, people and anything that may be a reminder of the traumatic event
Intense feelings of guilt
Trouble sleeping
Eating problems and loss of appetite
Being easily frightened
Lack of concentration
Generalised anxiety
Feelings of low self-worth and low self-esteem
Flashbacks – reliving the traumatic experience as if it were happening all over again
Feeling tearful and consistently crying
The Impact of Bullying and PTSD
An example of a traumatic event which may trigger certain elements of PTSD is bullying. As in our previous Effects of Bullying in Later Life blog, the effects of bullying can be very persistent and long-lasting.
Frequent bullying, especially during childhood, can result in symptoms of complex PTSD. The complex PTSD is often found amongst people who've experienced bullying throughout childhood. As a result, they end up having behavioural difficulties, extreme emotional difficulties and mental difficulties.
The stress that they experience from being bullied negatively impacts many aspects of the lives, such as their career, health, relationships and livelihood. This can therefore cause the person to become increasingly withdrawn and isolated, preferring their own company.
Sleepless nights, nightmares and flashbacks are all common features of people who are being bullied or have been bullied. They often feel like they're reliving their experiences of bullying. They try hard to avoid saying or doing anything that reminds them of the horrific experience of the bullying.
Effects of Post-Traumatic Stress Disorder
Even though the effects are down to individual circumstances, people who have PTSD tend to become a lot more reclusive. They are also prone to the increased use of drugs and alcohol. If left untreated, then it can be a lot more debilitating and devastating and have worse consequences for families and relationships.
Women who have experienced sexual assault and suffered domestic abuse are more likely to develop complex PTSD. Family members of someone with PTSD will experience sympathy, anger and guilt when you feel you can't make a difference.
They might also develop health problems, such as excessive drinking and smoking, and neglect their own personal needs. They may feel alienated and upset that their loved one has not overcome their post traumatic stress disorder.
Treating Post-Traumatic Stress Disorder
PTSD can be treated in several ways, including:
Cognitive Behavioural Therapy (CBT) – CBT allows you to alter your thought processes by identifying the root of the trauma. CBT will allow you to identify the terrifying thoughts about the traumatic experience and replace them with more positive ones.
Medication – medication is often prescribed to people who have PTSD to relieve the typical symptoms of depression and anxiety. But they don't treat the causes of PTSD.
Eye Movement Desensitisation and Reprocessing (EMDR) – EMDR incorporates elements of CBT with eye movements or any other forms of rhythmic left-right stimulation like hand taps or sounds. These work by "unfreezing" the brain's information processing system that is interrupted in times of extreme stress.
Therapy – seeing a mental health professional with specialism in post-traumatic stress disorder and trauma can be particularly helpful. You can ask your doctor for a referral. Family therapy can help you and your family members communicate better and work through any relationship issues caused by post traumatic stress disorder.
Have you or anyone close to you ever had post-traumatic stress disorder? What are your top tips for dealing with post traumatic stress disorder? If you want to learn more, then you can find all the information on the Post-Traumatic Stress Disorder Course