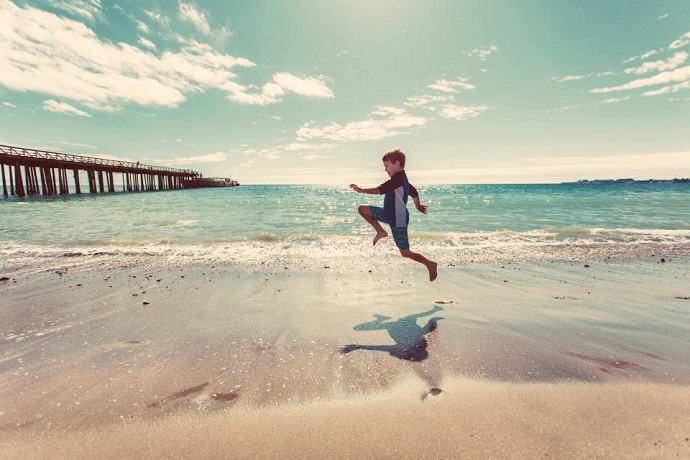 It might appear that babies don't do very much in their first few months and years, but child development begins at birth. Children are learning all the time. The early years of your life were crucial for shaping the person you have become. When we think about how we learn things as adults, we need to go right back to where it all began.
What do children learn?
The first few years of a child's life are about discovering the world around them. Between the ages of 0 and 5, our brains change very quickly, with the most change happening in the first 3 years. Things that babies see, smell, hear, touch and taste, all help their brains to change. Later, challenges include learning how to pick up small objects with their hands, how to sit up, crawl and walk and starting to say their first words. We continue to learn from the people around us as we get older, picking up behavioural and social skills. As we grow, we learn how to solve problems and develop independence.
Why is what we learn in childhood important?
To be ready to go to school, children must have developed in the right way. It's important that they progress socially, mentally and emotionally. In their first few years, mental stimulation and the right care, will ensure they grow into successful adults. Studies have shown that children that have lacked the right support, can experience behavioural and health problems in later life, including obesity, addictions and mental health issues. It can affect how long you live, how you cope in difficult situations and your ability to learn throughout your lifetime.
What do children need to develop healthily?
We can encourage child development through:
A supportive environment, with a nurturing caregiver
Important skills that caregivers must have include showing empathy. This means that the caregiver seeks to understand why the child is upset, or frustrated and responds to their needs. Children benefit from schedules and routines. This could include structured mealtimes and bedtimes and it's important for creating a sense of normality and security. Healthy brain development is also related to touch, so offering hugs, affection and comfort is key.
The right nutrition
Getting the right nutrition in our first few years, can have an impact upon the things we can do as adults. Research has shown that poor nutrition in childhood, can have negative effects that are lifelong and cannot be reversed. Studies have revealed that iron deficiency can be connected with behavioural problems, and iodine deficiency with cognition problems and difficulty keeping up in a classroom. Eating a balanced diet can also make sure children have more energy and less illnesses.
Protection against neglect and violence in the home
Studies have shown that poor treatment in early life can affect child development. Being neglected and exposed to violence, can have a big impact on the way a child grows up and their ability to form healthy attachments. Trauma early in life causes stress that can damage brain development. We know that the effects of an unhappy childhood, can last into adulthood and include physical and mental problems.
The presence of adults to interact with
Building relationships with adults, is key to helping a child's brain to develop. Research also shows that the way that adults interact with children is important. Adults should get involved in the games that a child is playing and engage them in conversation about what they are doing. Where possible, children should be encouraged and given the opportunity to solve problems on their own. It's important to provide the right balance of support, without preventing independence.
A friendly local community
A child learns from those around them, so building a network of supportive people who want to interact with them, will help with social development. Friends and neighbours and their children, can all be introduced as new people and playmates. By interacting with others, we learn a sense of identity and what social behaviours are expected of us. When meeting people outside of the family, communication skills will develop and confidence about going to school.
Childcare and education at the right stages
An early years practitioner works with young children in a childcare environment. They encourage learning and development, through games and activities. It's important to provide praise, attention, a safe space to explore and new sensory experiences. By attending nursery, children can learn to be away from their parents and to build skills including literacy, numeracy and listening.
How can you support child development?
If you're passionate about working with children and creative, starting an early years role could be for you. We know that what we learn, and the environment in which we learn it in as a child, are important. Making sure babies and toddlers get the right care and educational support they need, will set them up as confident learners for life.
Have you made a difference in a childcare role? Let us know.