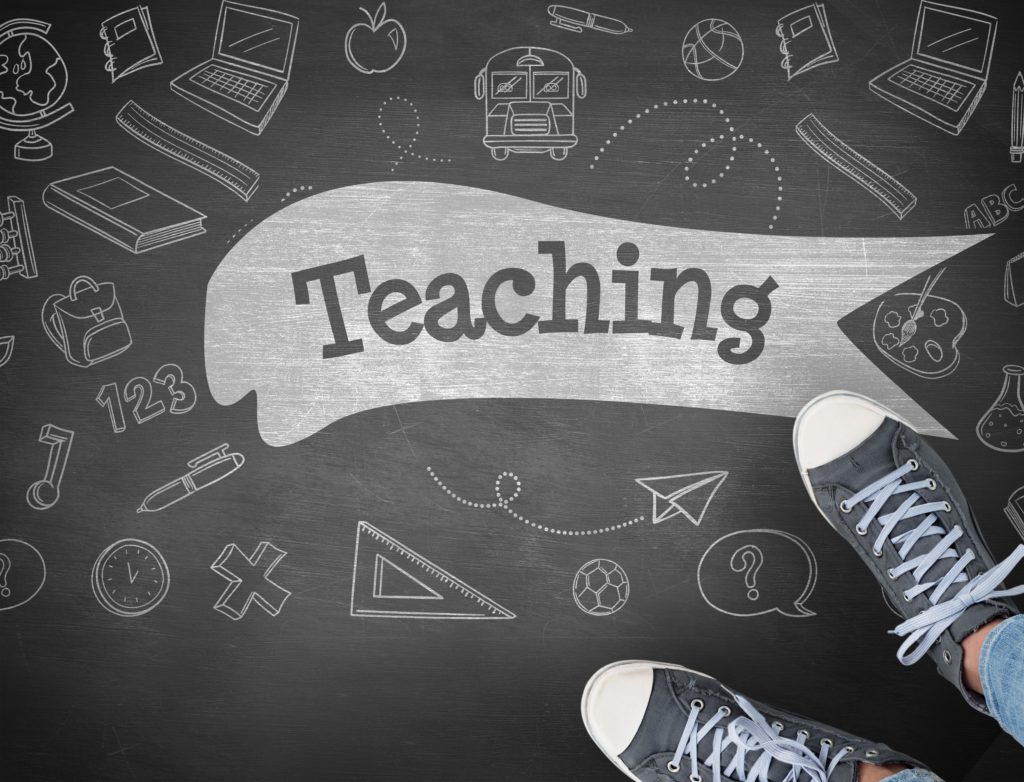 Did you know that teaching assistants have one of the most rewarding careers?
They get the chance to see the difference they make to someone's life on a daily basis. If this is something you see yourself doing, keep reading. We put together this infographic that should put you in good stead to start your journey towards becoming a teaching assistant today.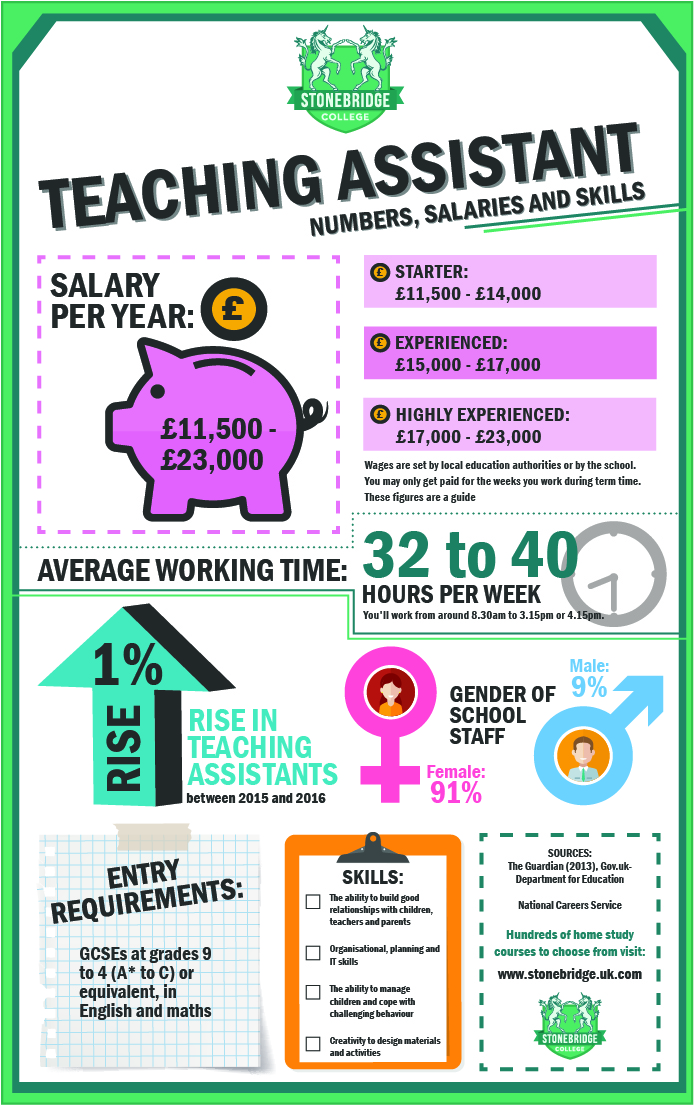 What are a teaching assistant's salary expectations?
Did you know that a highly experienced teaching assistant can make up to £23,000 per annum? The starting salary is £11,500pa, while the average salary ranges between £15,000 and £17,000. With higher qualifications, TAs can take on more responsibilities and earn more.
For teaching assistants, wages are set by the local government. There is no national pay scale, but salaries vary with each employer.
Do teaching assistants get paid over holidays?
Unfortunately, teaching assistants do not get holiday pay unless they are on full-time contracts. For most however, the contracts are on term-time-only. This means they do not get paid for school holidays, but they get four to five weeks holiday a year.
What hours do teaching assistants expect to work?
You can work anything between 32 and 40 hours a week. As the schedule fits perfectly with a child's school or nursery schedule, working from 8.30am to 3.15pm or 4.15pm, people find this is a job that can really accommodate family life. Work schedule occurs during term time, annual leave coinciding with school holidays. Private employers may work differently, but the typical schedule works very well with the needs of a young family.
Did you know there is a significant gender gap for teaching assistants?
The schedule is perhaps one of the main reasons why 91% of teaching assistants are female, while only 9% of men choose to go into the job. The men working in this job, however report a high job satisfaction and a great work environment.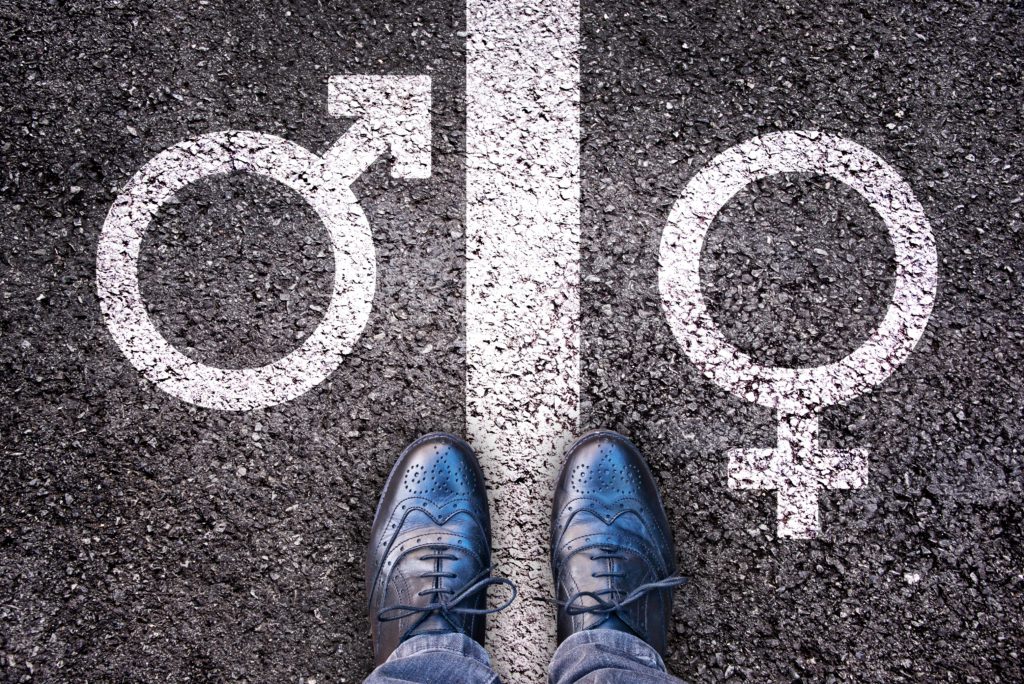 What are the entry requirements for teaching assistants?
You will need GCSE at grades 9 to 4 (A* to C) or equivalent, in English and maths. These qualifications will allow you to get onto a teaching assistant course of your choice. You'll also need to undergo a check from the Disclosure and Barring Service.
What are the duties of a teaching assistant?
It is difficult, but it is one of the few jobs where you can see the effects of what you do every day. It is also incredibly varied. Some days you may discover your hidden magician / story-teller / cheerleader / all-round performer, other days you duties may include supporting a child with learning difficulties. Some TAs work with children with special educational needs.
The grown-up duties of the job include administrative support, careful monitoring of children's development, managing challenging behaviour, taking part in occasional training and keeping up to date with key policies in child development.
Perhaps the best aspect of this job is you will have children's eternal love and gratitude. Until they forget and move on to the next best things. Which might be a butterfly. Or Taylor Swift. But intense and short-lived is a special part of being a kid, right?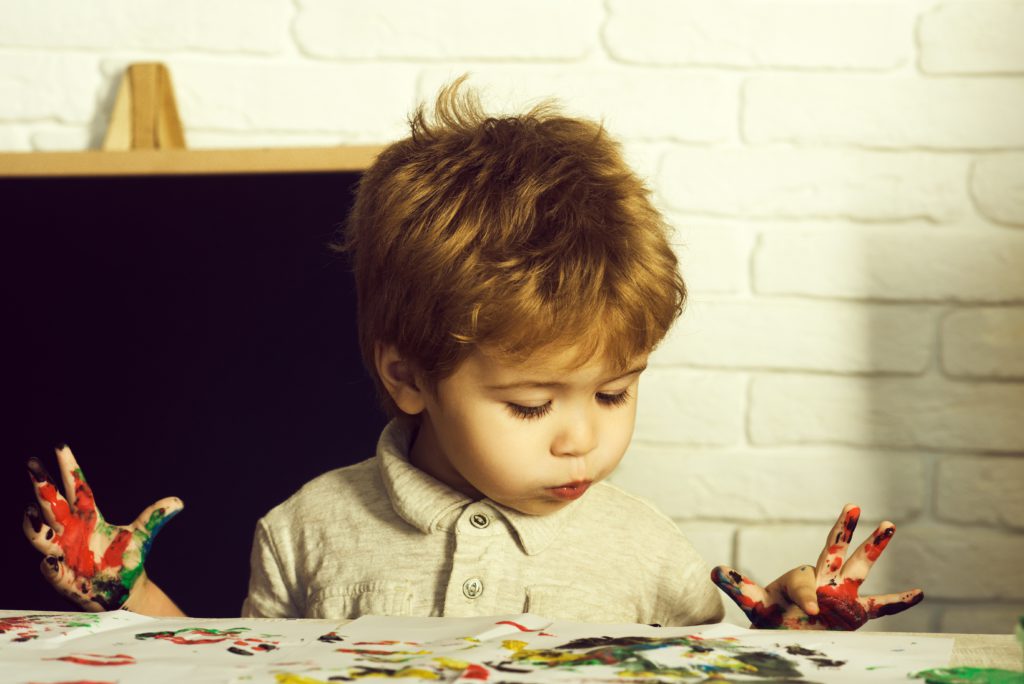 What skills does a teaching assistant need?
Working with small humans can be complex for adults. That's why a good TA should ideally have a good blend of emotional intelligence and practical skills. This means that teaching assistants should be able to:
Weave magical relationships with the children, but also their parents and the teachers.

Have organisation, planning, and digital skills down to a tee.

Have a soothing effect on children. Failing that managing children and coping with challenging behaviour would be just as helpful.

Possess a medley of all-singing, all-dancing split personalities, or just be creative enough to design activities and games that can spark children's interest in learning.
Are there any progression opportunities for teaching assistants?
There are different levels of TA for various jobs. If you think this is a career for you, start browsing our teaching assistant courses today. You can hear from people who have gone through it and understand first-hand what the course meant to them and how they coped with the decision, the study and the time management.