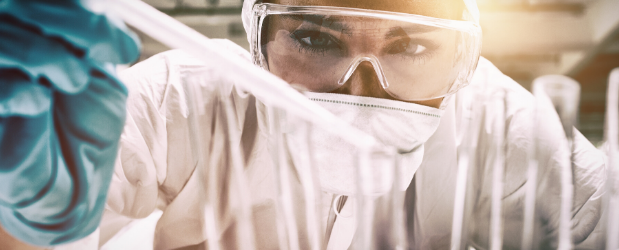 Scientists, now more than ever, have a profound influence on our society. They invent cures to diseases. They can alter our genetic makeup. Or they can detect the very vibrations of the universe, like an infinite number of strings all being plucked at once.
Choosing to commit to a career in science is to spend the rest of your life constantly searching for answers yet never being satisfied once you've found them.
Science never stops and has driven some of the biggest achievements and innovations in human history. From the eradication of smallpox to mapping the human genome to the discovery of the Higgs boson. Science is always about pushing the boundaries of our understanding for the benefit of all.
It takes a mind that is both creative and logical to unravel the mysteries of the universe or the human genetic code.
For anyone considering a career change into one of the sciences but lack the relevant qualifications, don't be deterred. Distance education may hold the answer to getting you the career you want.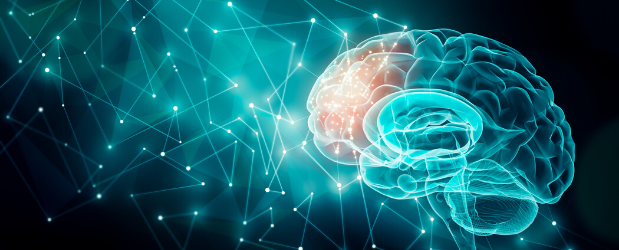 What Qualifications do you need?
If you want to be a scientist you will have to go to university and gain – at the very least – an undergraduate degree, although in most cases you'll need a Masters or a PhD as well.
With this in mind, you'll need the required qualifications to be accepted on to the degree course. While entry requirements differ from one university to the other, there is usually some degree of consistency. Most obviously GCSEs in English and maths to demonstrate a base level of literacy and numeracy.
The universities would also expect GCSEs in the sciences, either in the individual subjects or a strong pass on a double award GCSE science. They would also expect at least a grade C/4 or above.
There isn't a great deal of negotiation on this front so if you're missing any of the required GCSEs then you'll have to study to gain them.
An alternative to GCSE English and maths is to complete Functional Skills courses in both subjects. They are a GCSE equivalent and focus on the practical elements of both subjects, rather than the theory. They can also be completed within a few weeks.
Check with the university you want to apply to if they will accept Functional Skills qualifications. The only thing to be aware of is most science degrees have a maths component. So it may be better to get the GCSE as the skills you'll develop will be beneficial.
A Levels
Just because you don't have A Levels doesn't mean you can't gain them. A Levels are a nationally recognised qualification universally accepted by universities and employers alike.
This means gaining your A Levels will not only give you the opportunity to study at university but help your employability too.
Studying A Levels allows you to tailor your studies to where you want to take your learning next. If you want to study physics then you will need A Levels in physics, maths and one other subject.
Similarly, a biology degree usually needs A Levels in biology, chemistry and one other.
Occasionally the universities will stipulate what the third A Level should be – if a third is needed at all – but they will usually ask for a relevant or related subject.
Again, they're not always too clear on what constitutes relevant or related.
A Levels through distance learning providers usually take between 9-12 months to complete, so you can have the two A Levels you need in 18 months to two-years.
Access to Higher Education Diploma
Access to Higher Education Diplomas are intended for anyone over the age of 18 who don't have the qualifications they need to for university.
The courses are designed specifically around giving you the foundational knowledge you need so you're ready for university level study.
The advantage of the Access to HE Diploma route is you only need one to be eligible for university. And you can usually complete the course inside of a year.
However, not all universities accept Access to HE Diplomas, which could cause an issue. Also, whereas an A Level is worth a set number of UCAS points, an Access to HE Diploma isn't. It's a sliding scale based on how well you did during your assignments.
So, if you haven't performed terribly well you may find yourself without enough point to enrol.
Access to Higher Education Diplomas can usually be studied via distance learning providers too so you can study when it suits you.
Scientific Pathways
Before you can choose the qualifications, you want to study, you need to settle on which area of science you want to focus your energies.
If you're undecided then you need to consider what a career would look like once you're qualified, and what qualifications you'd actually need.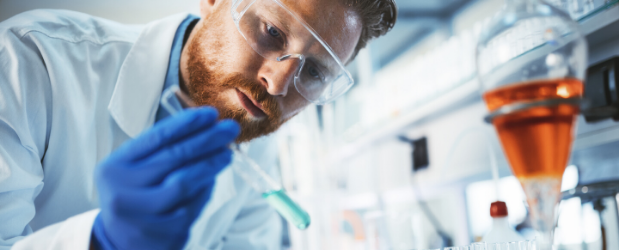 Being a Biologist?
Biologists study environmental issues, genetics and the biology of animals and plants. Essentially, they study all life and the world around us. Biologists work across a wide variety of sectors, including agriculture, conservation, medicine and industry.
How to become a Biologist?
To become a biologist, you will need to have an enquiring mind and good problem-solving skills. You will also need to work accurately and pay close attention to detail. Depending on your career path, you will need a degree in biology or a related subject (such as zoology) and then study a Masters or a PhD.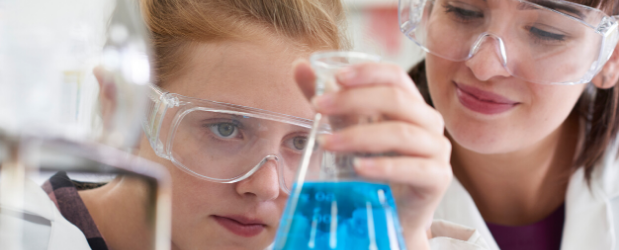 Being a Chemical Scientist?
Chemical scientists are involved in some of the most interesting and globally significant scientific research. These research programmes focus on human health, climate change, and energy. They use their problem-solving and analytical talents to pioneer new medicine, technologies, and discoveries and are consulted on nuclear power and space travel.
How to become a Chemical Scientist?
While not all chemistry courses will require a GCSE in maths, it is highly recommended. Equally A Levels in Chemistry and Maths (or an equivalent qualification) would be advantageous.
You will need a degree in chemistry to move into fields like pharmacology, chemical engineering and biochemistry. Depending on the role and level of research you may need a Masters degree or a PhD.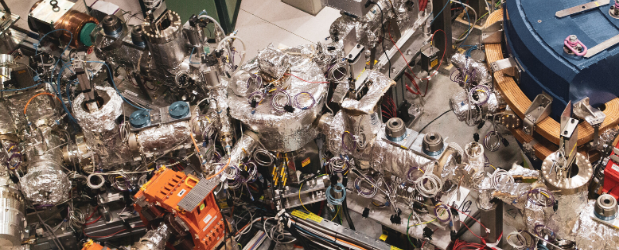 Being a Physicist?
There are two areas of physics: theoretical analysis and experimental research.
Theoretical physics tries to make sense of the mysteries of the universe. They postulate ideas, develop computer simulations, and use mathematical modelling to make predictions.
Experimental research tests how well those theories stand up to scrutiny.
Physicists apply their knowledge in a range of different industries and capacities, depending on their area of expertise. As such physicists might be involved in climate forecasting, developing medical instruments and treatment, work in satellite technology and space exploration, power generation, robotics or AI.
How to become a Physicist?
To study a physics degree, you will usually need five GCSEs (A*-C), including maths, English and science, as well as three A levels, including physics and maths.
Most research labs will often look for a Masters or a PhD as well.
Some graduate programmes will allow you to study for your PhD while you work. This is especially useful if you wish to go into research as this is a requirement in most instances.
Whichever A Level courses you opt for, Stonebridge Associated Colleges can help you in your studies. All you need to do is get in touch with a member of the sales team or enrol online. There are flexible payment terms available to help you spread the cost.
You will also have access to a dedicated tutor who will help you through the process. Check out our blog for useful tips on how to get the most out of your study experience.
Click below to check out our A Level courses and enrol today.