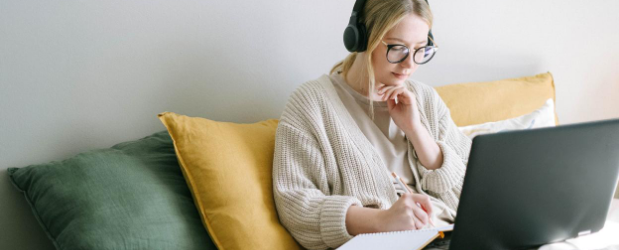 Language is both a creative tool for expression and a means for social connection. By studying A Level English Language you'll develop a critical awareness of the world around you.
You'll be able to utilise your communication and analytical skills to navigate through your professional and personal life. You'll also learn how to adapt your skillset for various mediums such as film, news or sales.
A Level English Language will build on the knowledge you've gained in your GCSEs further and prepare you for higher education. Whatever you decide to study, if you do decide to, you're able to draw from your English language knowledge.
Most university courses will require some form of written element, even in the more practical courses. So being able to effectively and engagingly communicate throughout your work is essential to achieve those higher grades.
If you don't wish to continue with your education post A Level study, then it's still a good choice. An A Level in English Language is highly valued by employers as an internationally recognised qualification in a core subject.
Read on to learn what you'll cover and how you can study from the comfort of your own home.
What you'll learn in A Level English Language
By studying A Level English Language you'll gain an advanced understanding of language study. You'll develop your own writing style and identity to be able to write for a variety of audiences and purposes.
By analysing language through the ages you'll discover how language is used and how it's changed over time.
You'll cover the variations and manipulations that have caused the English Language to evolve over centuries. That could mean analysing how gender, occupation and ethnicity played a part in the development of linguistics.
As well as covering the broader themes that affect language, you'll also study the technical and factual elements too. By understanding scientific elements such as phonology, syntax and grammar you'll enhance your knowledge of linguistics and your writing ability.
Another fascinating unit that you'll study is the development of language in children. This interesting topic gives insight on how we as humans learn our mother tongue.
You'll learn about how children explore language and draw influence from their parents as well as their surroundings. This is sure to be an eye-opening module that will give you a deeper appreciation of the power of language.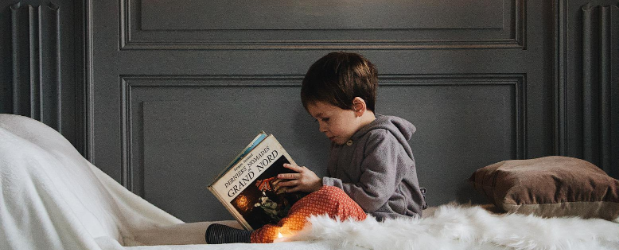 Why study A Level English Language
The skills you'll develop throughout your English Language A Level can be utilised in various job roles.
During your course you'll develop excellent communication, problem-solving, analytical and critical thinking skills. As well as be able to confidently research independently which can benefit future academic studies or research-based jobs.
Job opportunities include:
Digital copywriter
Editor
Lexicographer
Journalist
Publishing copyeditor/proof-reader
Teacher
Web content manager
There is also plenty of employment opportunities in more corporate roles such as the marketing or financial sector.
Working in these fields require you to be able to present products or services in a professional and appealing way. Not to mention you'll need to be able to write in a persuasive manner.
Most businesses nowadays have some form of online presence where they'll need articulate individuals to promote their company online. The knowledge you've gained means you'll be able to write engaging copy to convert potential customers into buyers.
Studying an A Level from Home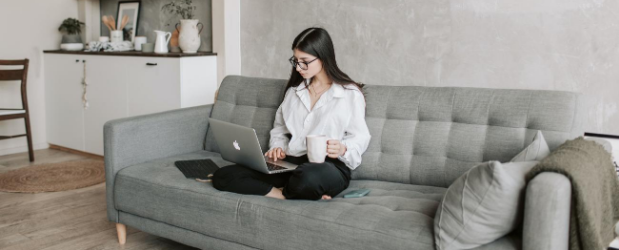 Taking an A Level through a distance learning provider offers a flexible alternative to get back into education. Giving those of us with full-time jobs or family commitments the opportunity to learn when usually it wouldn't be plausible.
A Levels must be regulated by Ofqual whether they're studied at a bricks and mortar college or online learning provider. That means you can be confident in knowing you'll receive the same qualification regardless of how you choose to study.
By choosing to study online you're giving yourself time to enjoy learning at a pace that suits you. Whether that means working through it slowly throughout the two-years or blitz through it in 6 months. It's up to you.
You can also start learning right away unlike at a physical college where you'll need to wait until September to begin. So, you can complete your course and apply to university within the year if you dedicate enough time to study. Assuming you meet all other requirements of course.
The course content in an online A Level isn't simply copied from a textbook and uploaded online. Thought and planning goes into designing a course that works well for adult learners.
You won't find the course to be aimed at school leavers as it's made for an older audience.
Moreover, online learning often uses multiple mediums to present the information. This makes the learning experience more engaging as you'll learn from various different formats such as text, video and imagery.
You'll also be assigned an expert tutor to guide you through your studies. They'll provide you with constructive feedback and be there if you ever need assistance.
Getting Started
Studying A Level English Language is sure to be a rewarding course that can lead down an exciting path. Whether you have a career in mind or open to the possibilities Stonebridge Associated Colleges could help realise those ambitions.
Stonebridge Associated Colleges is one of the UK's leading online learning providers. Offering a variety of accredited Access to HE Diplomas and A Levels.
We offer flexible payment options to help you spread the cost and an expert tutor to guide you through your studies.
To learn more about how to prepare for your distance learning course read our blog here.
If you're ready to get back into education get in touch with one of our advisors or enrol online today.