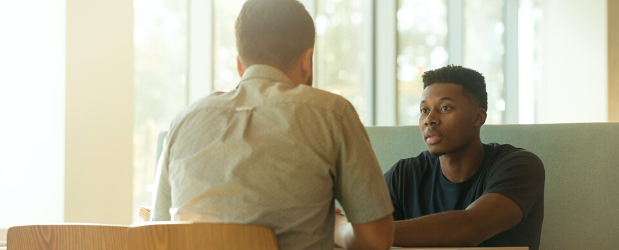 Social work is a highly challenging but very rewarding profession. Your career could see you help the elderly, access services or protect children from neglect and abuse.
Your role will be to increase the wellbeing and quality of life for vulnerable people across all ages, ethnicities and backgrounds.
Through your work, you will ensure those in your care can lead full and happy lives, regardless of circumstances.
You will be responsible for creating care plans tailored to the individual and work with third parties to make sure needs are being met in a person-centred way.
Social work shouldn't be confused with social care which involves direct patient care. A social worker will work alongside social carers to ensure the individual is getting the right support.
In order to become a social worker, you need to be qualified in the field. This can either be a degree or a Master's in social work.
What does a day in Social Work look like?
A social worker's responsibilities vary depending on the kind of social work you choose to specialise in and the types of cases you take on.
For example, the average day in child services will look wildly different from a mental health team. Similarly, you are likely to have more severe/safeguarding cases in cities than a sleepy seaside town, for example.
The different areas of care that social workers can specialise in are:
Learning disabilities
Mental health
Children and families
Older People
Alcohol, drug and substance abuse
Housing and homelessness
Criminal justice and ex-offender rehabilitation
Palliative and hospice care
Specialising can sometimes require additional training. Depending on the nature of the training and existing qualification these can last as long up to 2 years.
Regardless of team or circumstances, there are core responsibilities that all social workers can expect. These include:
Creating care plans for individuals whether they are coming out of hospital or need ongoing support
Recognise potential safeguarding issues and take necessary steps
Monitoring and evaluating clients and keeping records of their progress
Advocating for client rights and keeping up to date with relevant legislation
Identifying requirements to sustain independent living – such as home aides and adaptations
Referring patients to relevant third-party providers to access support
Rather than providing direct care, a social worker's role is to assess the needs of the individual, advocate on their behalf and signpost.
Where necessary they can also enact safeguarding legislation and even remove people from unsafe environments.
They work with health, social care, mental health, law and judicial professionals to ensure that the appropriate support is in place for each case.
As a result, social workers are rarely office-based and can spend their day travelling to various locations including the client's home, hospitals, the court and a range of other locations.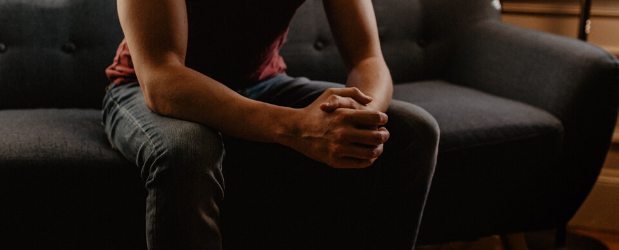 Requirements
To become a social worker, you must meet the minimum requirements as set out by the Health and Care Professionals Council.
This includes at least 5 grade 5 (formally grade C) GCSEs, including maths, English and science, along with 2 relevant A-levels.
Although there is no clear definition what constitutes 'relevant' UCAS recommends sociology, psychology and law. Criminology arguably could be considered relevant too.
However, entry requirements can differ from one university to another so if you know where you want to study, check in advance.
If you already have a degree – again in a relevant area of study – then you can study a Master's degree in social work.
You will need at least a 2:1 to be considered for a Master's course in addition to the qualifications above.
Whether you're studying a degree or Master's, make sure the course is approved by the Health and Care Professions Council before you enrol.
Along with your social work degree, you will need to pass a Disclosure and Barring Service (DBS) check and become a registered member of the HCPC.
If you're studying in Scotland, Wales or Northern Ireland courses are approved by the Scottish Social Services Council, Care Council for Wales and the Northern Ireland Social Care Council respectively.
But what do you do if you don't have the A Levels you need to make it on to a degree course?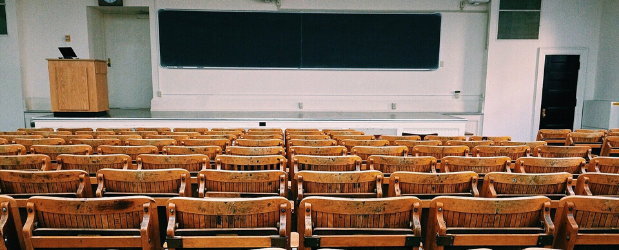 Getting Qualified
There are two defined pathways you can take towards becoming eligible for a social work degree.
The first is studying to get your A Levels. This is an entirely valid approach and studying A Levels gives you both the breadth of subject matter and nationally recognised qualifications.
The big drawback is the time it will take you to get the qualifications. Each A Level course will take you a year to complete. It can be done in less time but if you're balancing work and home life, it could be a struggle.
Some universities will only ask for two A Levels with good passing grades in order to enrol, but that's still 2 years of study.
Access to Higher Education Diplomas
A common alternative to A Levels – especially for those who left school without them – is the Access to Higher Education Diploma. This qualification has been developed with adults wanting to return to education in mind.
Because of the specialist knowledge required to be an effective social worker, there is a dedicated Access to HE Diploma available.
During your studies you will cover sociology, psychology as well as specific elements surrounding social work.
You will also learn about academic writing skills and how to structure assignments.
By the time you have completed the diploma you will have a firm grasp of all the key principles and will be able to advance towards degree level study.
Access to HE Diplomas are developed in partnership with universities, so the content is up to date and reflects the material covered at university.
If you opt to take the Access to Higher Education route into university, you don't need study for any other qualification. Providing you meet any other course requirements.
The diploma will give you everything you need to know. You can also qualify within a year – although you have up to two years if you need it.
The added benefit of studying an Access to HE Diploma (or any course) online is you can start right away. There's no term start dates.
Once you've decided on your pathway to higher education, all you need to do is enrol on the course/s that will give you the qualifications you need.
Get in touch with our sales team or sign up today online. There are flexible payment terms available to help you spread the cost.
With Stonebridge Associated Colleges you will also have access to a dedicated tutor who will help you through the process. Check out our blog for useful tips on how to get the most out of your study experience.
To sign up to our A Level courses or click below to sign up to our Social Worker Access to Higher Education Diploma.