Nurses – much like doctors – must be a font of all medical knowledge. They are required to triage patients, administer treatments, perform low-level procedures, carry out tests and provide general care.
They make up the largest element of our healthcare system and carry out a range of different tasks in the course of their duties.
Being a nurse is a demanding but rewarding role, caring for the sick, infirm, or individuals with mental health issues.
According to official figures NHS is short roughly 40,000 nurses. This obviously presents hospitals with something of a crisis when it comes to providing adequate care.
However, for those considering changing careers and training to become a nurse, there has never been a better time.
Of course, you will still have to get a degree in nursing. As with all degree courses you will need to meet the minimum requirements to enrol.
But what do you do if you lack the relevant qualifications?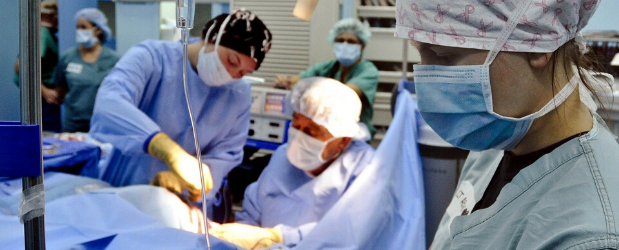 How to start your training
To be a nurse you need to complete an undergraduate degree in nursing. This is non-negotiable purely because you need to know how to care for patients safely.
As with any course you need to meet the minimum requirements. Universities have the power to specify their own entry requirements, but you are likely to need at least two (usually three) A-levels.
You don't need to be a scientist to be a nurse. A good understanding of biology is a bonus but not always essential to get on to the course. Your nursing degree will cover human biology extensively.
Courses often specify preferred or essential A-level or equivalent subjects, such as one science – usually biology. Or a social science such as sociology or psychology.
Equivalent qualifications at level 3, SQAs and Scottish Wider Access Programme certificate are also accepted.
You'll also need supporting GCSEs including English, maths and a science (usually biology or human biology). But check with your chosen universities to confirm entry requirements.
There may be some flexibility if you have relevant work or voluntary experience and/or qualifications in related fields.
Some universities offer a foundation year for those without the necessary entry qualifications.
Foundation courses allow you to start university straight away but adds a full year to your studies – and an extra year of tuition fees too.
This can make an already expensive process prohibitive. You also may not be ready to start studying university from a financial, familial or employment perspective.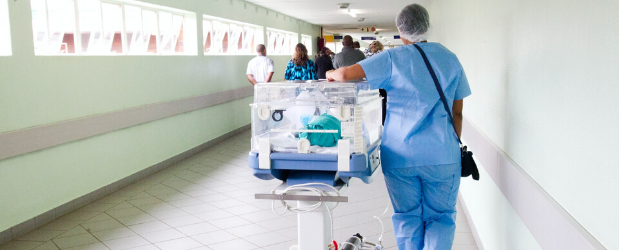 Routes into Nursing
If you don't have relevant qualifications but you don't feel a foundation year is right for you then you'll need to explore other routes into nursing.
You have the option of studying A Levels, but it depends if you want to study biology or any of the other sciences. While a background in science is not essential, some scientific knowledge is beneficial for obvious reasons.
A combination of biology and social sciences like sociology and psychology would be a good mix of subjects.
Alternatively, you can pursue one of the routes into nursing below:
Access to HE Diploma in Nursing
The Access to Higher Education Diploma in Nursing prepares students for study as an undergraduate in nursing at university. The diploma is designed for anyone aged 19 or over who want to study a degree but lack the relevant qualifications.
They are recognised by almost all universities in the UK. So, if you don't have an A Level in biology or even a GCSE in maths, the Access to HE Diplomas will suffice. It goes without saying that you will still have to meet any other requirements as well.
The Access to HE Diploma in Nursing focuses specifically around teaching you everything you need to know ahead of studying your degree.
The learning is highly focused to give you the best possible start. During the course of your studies you will learn about:
cell biology
human nutrition
the digestive system
growth and development
the human musculo-skeletal system
approaches to health
human disease and prevention
the nervous system.
You will also get an introduction to psychology, social factors in health care, inequalities in health and illness, poverty and health and equality and diversity within health care.
Post-Graduate Diploma
If you have already completed a degree in a related subject, then you may be eligible for a post-graduate diploma. The related subject could be a BSc or a BA.
The diploma takes 2 years but at the end of the course you will be a qualified, registered nurse.
Returning to Practice
Any nurses wishing to return to practice may do so but they are required to take refresher course. Depending on how long it has been since you last practiced, it could take between 3 and 12 months.
Nursing Degree Apprenticeships
Nursing Degree Apprenticeships offer a flexible route into nursing. The course takes 4 years and requires you to complete a nursing degree while learning on the job.
You will still need at least a level 3 qualification as you will be studying at degree level. So if you lack A Level qualifications (or equivalent) then an Access to Higher Education Diploma is your best bet.
The only real challenge is finding someone willing to take you on as an apprentice.
Stonebridge Associated Colleges can help you achieve your learning goals. All you need to do is get in touch with a member of the sales team or enrol online. There are flexible payment terms available to help you spread the cost.
You will also have access to a dedicated tutor who will help you through the process. Check out our blog for useful tips on how to get the most out of your study experience.
Click below to enrol on to our Access to Higher Education Diploma in Nursing.