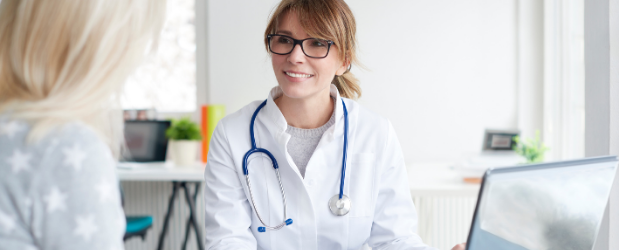 Medicine is one of the most competitive degree courses in the country. Almost 24,000 students apply for a place on medical degree courses in the UK.
Of those only 6,000 get a place. Although that capacity is growing to 7,500 by 2025.
To get into medical school, you need to be the best.
If you don't have the qualifications to get into medical school for whatever reason, don't be discouraged. The absence of a qualification doesn't equate to an absence of ability.
Access to Higher Education Diplomas are specifically designed for anyone aged 19 and over who want to go to university.
Each course is specifically designed to provide you with key study skills and the core knowledge you need to study an undergraduate degree.
So, studying an Access to Higher Education Diploma in medicine can give you the qualification – and the UCAS points – you need to gain a place at medical school.
Access to Higher Education Diploma – Medicine
For anyone wanting to work in medicine, an Access to Higher Education Diploma is a great place to start.
Traditionally anyone wanting to get into university would need to get A Levels and – depending on the course – would have to study specific courses. Moreover, for competitive and demanding courses like medicine, grades would have to be very high.
Which meant if you were weak in one subject then your chances of becoming a doctor were significantly reduced.
An Access to HE Diploma focuses solely on the knowledge you need to take the step into a degree in medicine.
So, while it will still cover physics and chemistry, only to the extent that it is relevant to your future studies.
In addition to preparing you for study, academic and assignment writing skills your Access to Higher Education Diploma in Medicine will include:
Cell Biology
This section covers:
The structure and organisation of cells, including stem cells.
Cellular metabolism.
How cells grow and divide.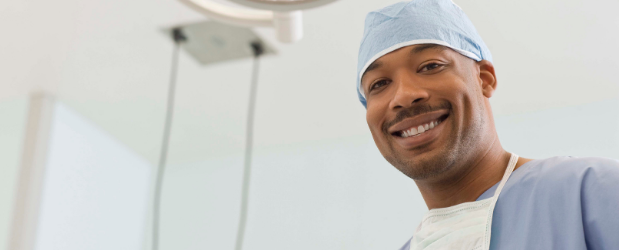 Atomic Structure
This section covers:
Protons, neutrons and electrons in terms of their relative charges and masses.
The distribution of protons, neutrons and electrons in an atom given its Atomic number and Mass number, including some isotopes.
The number and relative energies of the s, p and d orbitals for the principal quantum numbers and know the shapes of s, p and d orbitals.
How ionisation energies of elements relate to reactivity.
The position of elements within the Periodic Table from ionisation energy data.
Cell Division & Heredity
This section covers:
Cell division.
Heredity and genetic variation.
Electromagnetic Spectrum
This section covers:
The principles and types of electromagnetic waves.
Properties of visible and ultraviolet light.
Properties of microwaves and infrared.
The biohazards of ultraviolet and infrared radiation.
The hazards and uses of X-Rays in medical applications.
The Periodic Table
This section covers:
The Periodic Table.
Periodicity in the elements of period 3.
Ionisation energy.
Oxidation and reduction.
Reactions of the Group 2 metals.
The Group 7 elements.
Cell Metabolism
This section covers:
The glycolytic pathway and fermentation of sugar to yield alcohol.
The tricarboxylic acid cycle.
Dark reactions in photosynthesis.
The biochemical basis of generating adenosine triphosphate in subcellular organelles.
Radioactivity
This section covers:
The main types of ionising radiations and their measurement.
Radioactive decay.
The practical applications of ionising radiation and radioisotopes and their use with acceptable safety.
Atomic Structure & Bonding
This section covers:
The structure of the atom.
Electronic structures.
The formation of ionic bonds.
The formation of covalent bonds.
Human Immunity
This section covers:
Non-specific defences against disease.
Specific immunity.
The biology of vaccination.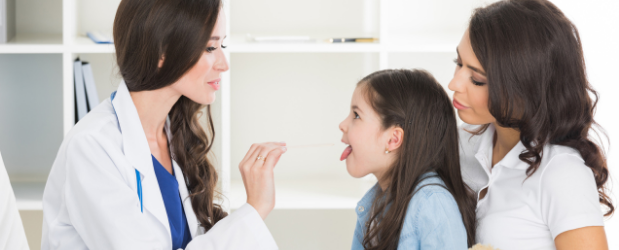 Medical Physics
This section covers:
Atomic structure.
The nature of alpha, beta and gamma radiation, and X-rays.
The main uses of ionising radiation in monitoring and treatment.
How radio isotopes are used in healthcare.
Health applications of a selected part of electromagnetic spectrum.
How ultrasound is used in healthcare.
Hydrocarbons
This section covers:
The importance of organic compounds.
The structure and characteristic reactions of alkanes.
The structure and characteristic reactions of alkenes.
The Human Endocrine & Nervous System
This section covers:
The anatomy, organisation and function of the nervous system.
How the endocrine system co-ordinates body functions.
The role of the nervous and endocrine systems homeostasis.
Physics
This section covers:
The connection between force and motion and be able to use Newton's Laws of Motion.
Conservation of energy and momentum.
The concepts and vocabulary of wave motion.
The straight-line model of the behaviour of light.
The behaviour and properties of magnets and magnetic fields, electric charge and electric current.
Chemical Change
This section covers:
How to measure the concentrations of solutions.
Energy changes during chemical reactions.
Factors influencing rates of chemical reactions.
The concept of chemical equilibrium.
Optics & Sound
This section covers:
Laws of Reflection and Refraction.
The action of convex and concave lenses.
The simple optics of the eye.
The nature of transverse and longitudinal wave motions.
How the ear detects sound waves.
How Access to Higher Education Diplomas are graded
Access to HE Diplomas are made up of 60 credits. 45 of these are at level 3 and graded. The remaining 15 credits are not graded and may be at level 2 or level 3. You must successfully achieve 60 credits to be awarded a Diploma.
Depending on how well you did across the Diploma, you will be awarded UCAS points. The better your overall grade, the more UCAS points you will be awarded.
The number of UCAS points your Access to HE Diploma in Medicine is worth is entirely down to the effort you put in. As with any course or qualification.
Generally speaking, an Access to HE Diploma is worth between 48 and 144 points, dependent on your grade profile. 144 points is the equivalent to 3 As at A Level so if you want to study medicine, you really need to aim for full marks.
This is the only major drawback with the Access to HE Diploma over taking three A Levels, it's one grade and you can't get enough UCAS points as someone with 3 A*s at A Level.
Also, not every university accepts the diploma – although the overwhelming majority do. However, it's worth contacting the universities you're interested in applying to, just to check.
Start your learning today
Despite this, an Access to Higher Education Diploma is still an excellent way to get into university. Especially as it can be studied from home with online learning providers. And you can complete the course within a year.
The only thing to consider is work experience in a relevant field to support your application to your chosen university.
Stonebridge Associated Colleges is one of the UK's leading distance learning providers. To learn more about our Access to Higher Education Diploma in Medicine, click the link below. Alternatively, get in touch with a member of the sales team.
For helpful study tips and to learn more about distance learning, check out our blog.