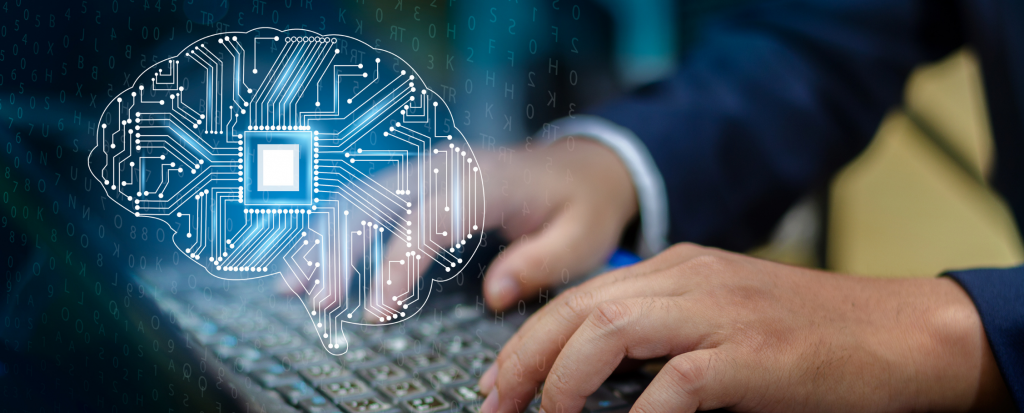 Career opportunities in computer science are increasing rapidly as technology advances. In this digital age, the use of computers has allowed us to create, design and improve so many areas of life. From creating animation software for award-winning films to effectively protecting data and preventing cyber security threats.
In turn, this means that there's an ever-growing demand for professionals in computer science. With the possibilities of earning up to £72,000 in certain roles with experience.
What's more, you have a vast array of options available to you. Allowing you to pursue a career in any industry of interest. Whether that's in game design and development or within the fashion and retail industry, it's completely up to you.
If you're a strong analytical thinker that enjoys problem-solving then computer science is a solid choice for a career. Read on to learn what types of roles you could find yourself working in and how to get there.
Roles in Computer Science
There are a broad range of roles that computer science is relevant for in various industries. Whether you want to work in the sports industry, healthcare, tech and more, it's all possible with computer science. As well as opportunities to specialise further and advance your career in ways that work for you.
Job roles closely related to Computer Science include:
Application analyst
Applications developer
Cyber security analyst
Data analyst
Database administrator
Forensic computer analyst
Game designer
Games developer
Information systems manager
IT consultant
Software engineer
Systems analyst
UX designer
Web designer
Web developer
As you can see, there's plenty of choice when considering a career in computer science. However, most of these job roles will require a certain level of expertise and understanding. This can be done by studying independently or enrolling onto a course. Ensuring you have the necessary skills to pursue the career you want.
How to get qualified
There isn't a one-size-fits-all route into computer science. Technically speaking, this allows you to break into the industry without completing a degree. However, you'd still need to prove to employers that you understand advanced concepts and have the means to action them.
Therefore, going to university is still seen as the fastest way to secure a position within the computer science sector. Often employers will advertise job roles asking for masters-level qualifications.
Studying computer science at a masters-level ensures you'll have the level of understanding required by most employers. Masters-level courses tend to incorporate experiential learning. Allowing you to test your knowledge on real-life scenarios and gain hands-on experience ready for employment.
Once you've completed your master's degree you'll have ample opportunities become available to you. So you're able to confidently secure a position that's right for you.
However, before you're able to enrol onto a master's degree course, you'll have to complete an undergraduate degree. And before that, you'll need to meet university entry requirements.
Each university can set their own entry requirements but most commonly they'll be looking for:
5 GCSEs C/4 – A/9
2/3 relevant A Levels or equivalent
If you don't hold these qualifications from your time at school, don't worry, there are other options.
Access to Higher Education Diploma (Computer Science and Maths)
If you lack the qualifications to meet university entry requirements then an Access to HE Diploma is a solid choice. This qualification is equivalent to A Level study and accepted by the overwhelming majority of universities.
As each university can set its own entry requirements always double-check before enrolling. You wouldn't want to complete your qualification and then see your desired institute only accepts A Levels.
There are a broad range of Access to HE Diplomas. Each designed to give the learner highly relevant knowledge on the subject they wish to study at university. In this case, the Access to HE Diploma (Computer Science and Maths).
The qualification is worth between 48 and 144 UCAS points depending on your final grade. This is equivalent to 3 A's at A Level.
Throughout the course, you'll develop your understanding of the core elements of computer science. As well as gaining a grasp on the key mathematical components needed for a career in computer science.
You'll learn how to use spreadsheet software and database applications. As well as protecting against cyber threats and data protection legislation.
You'll also have modules on calculus, trigonometry and algebraic methods. Ensuring you have the necessary numeracy skills to pursue a career in computer science confidently.
In addition to this, you're able to complete this qualification from the comfort of your own home.
Studying Online
Studying online gives you the flexibility progress with your learning without impacting on your current schedule. Whether you choose to study in the morning, on the weekends or in your lunch breaks, it's completely up to you.
You can set the pace and place of your learning, which means you can actually enjoy your experience. There won't be any rushing to class from work or rearranging shifts to accommodate lectures. Simply log in and begin learning whenever the time is right.
What's more, all the material is readily available as soon as you enrol. So you don't have to wait for term time to begin like you would at a physical college. Allowing you to fast track your progress and reach your goals sooner rather than later.
If you're ready to get back into education and pursue a new career in computer science we can help.
Stonebridge Associated Colleges is the UK's leading online learning provider. We offer a broad range of courses from professional development to Access to HE Diplomas.
All our courses have flexible payment options to help you spread the cost. As well as dedicated tutors to support your learning. They'll be on hand providing constructive feedback and any extra assistance where needed.
If you'd like to learn more about how you can prepare for your online learning journey visit our blog here.
To learn more about the Access to HE Diploma (Computer Science) get in touch today or browse below.