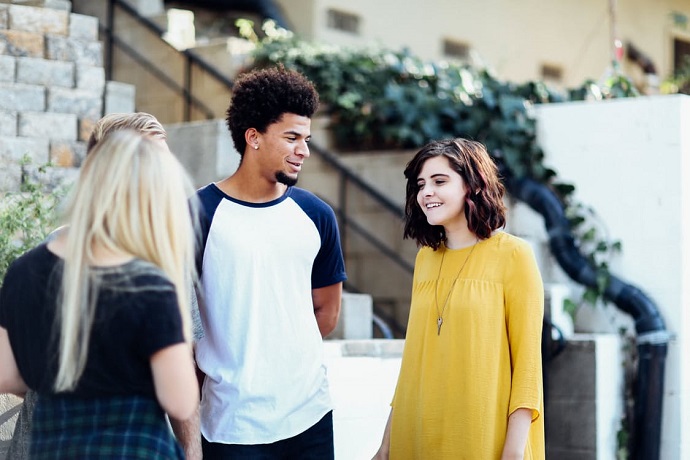 If you missed out on university because you didn't have the grades, but have always wanted to go back to education, a flexible, online qualification may be the key to unlocking higher education. Studying at university is now possible for people with no A Levels and it's all thanks to the Access to Higher Education Diploma, a recognised A Level equivalent. This Level 3 qualification will help you to meet the entry requirements for many universities so you can achieve your dreams of pursuing higher education.
At Stonebridge, we offer a range of pathways, so you can select the modules that interest you and will prepare you for your dream degree programme. One of these pathways is Social Science and Humanities, which we will be talking about in this blog post. What makes the diploma special? And why should you study it? But before we delve into the ins and outs of the diploma, take a look at what one of our graduates had to say about studying on the Access to HE Diploma (Social Sciences and Humanities) with us.
The student experience
Stonebridge graduate Ryan Fowler has recently finished the Access to Higher Education Diploma (Social Sciences and Humanities). He explains how "geographical constraints would have made it impossible for me to take the course at a conventional college", which is why he chose to study with Stonebridge. Studying remotely via a distance learning course allowed Ryan to take breaks when he needed and even move house during his course, which he says "a local college wouldn't have accommodated."
He describes the quality of the course content as "second to none, with excellent suggested reading materials." Ryan admits that his experience with other learning providers left him "quietly resigned to being left to my own devices with anything I didn't understand" but with Stonebridge, this perception could not have "been further from the truth".
Although at times Ryan found his Access to HE Diploma (Social Sciences and Humanities) challenging, he says, "The discipline required is what is needed to succeed at university and this seems to be looked very favourably upon when mentioned in personal statements!"
Ryan is now set to study at a Russell Group university, which is "very near the top of the league tables for my chosen degree." He emphasises, "Stonebridge really has exceeded my expectations in every possible way."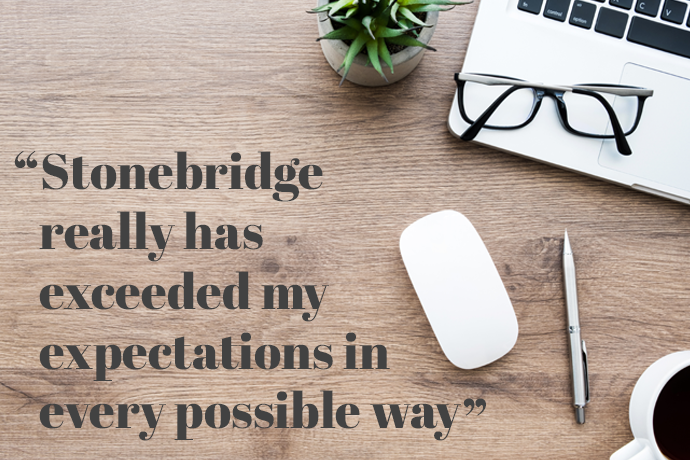 So, why choose the social sciences and humanities pathway?
If you're interested in understanding the human condition, how we interact socially or the fundamental laws and ideas that keep our societies together, this is the Access to HE Diploma for you. This distance learning programme balances history, politics, psychology and sociology, and you'll explore everything from culture and human relationships to social welfare and cognitive processes.
You'll develop an in-depth understanding of the core aspects of social science, which will stand you in good stead for any related degree programme. Such undergraduate degree subjects include history, geography, politics and law, making this diploma ideal for anyone who wants to pursue their passion for social sciences and humanities at a higher level.
Whether you know what you want to specialise in at university or wish to keep your options open, the Access to Higher Education Diploma (Social Sciences and Humanities) will give you a brilliant knowledge base to allow you to excel in your chosen study path. But the diploma won't just help you secure a university place, it will also help you unlock several exciting career paths. A degree in a social sciences or humanities subject could lead to work in sectors such as:
Counselling
Law
Politics
Education
Social services
Heritage
Local government
This list is by no means exhaustive. A social sciences or humanities degree equips you with many transferable skills, such as good communication, time management and strong research skills, that are desirable to employers from an array of professional fields and sectors. With the Access to Higher Education Diploma (Social Sciences and Humanities) under your belt, the world really is your oyster.
How does the Access to HE Diploma (Social Sciences and Humanities) prepare you for university?
Returning to study and beginning a degree course can be daunting. That's why Stonebridge is here to support you every step of the way, from diploma enrolment to university application. Our courses are made up of 20 units, 15 of which are directly related to the social sciences and humanities, whilst the others are skills-based. As mentioned above, the diploma's academic modules cover a wide scope of social science and humanities material, from the 1700s to present day, and will be useful to any social science or humanity degree programme. You can find a detailed break-down of the course syllabus here.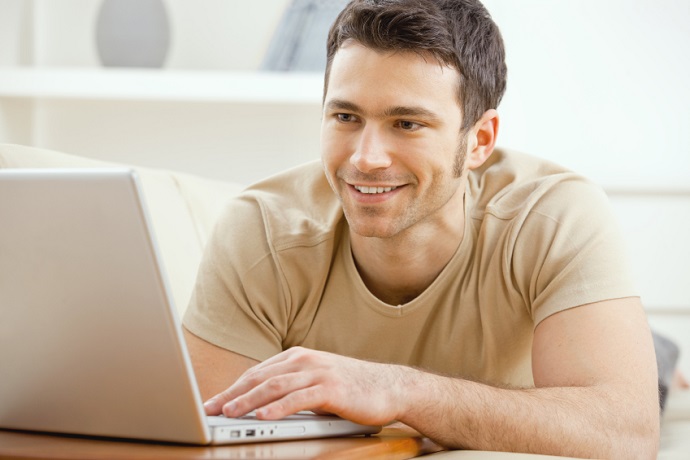 The Access to HE Diploma (Social Sciences and Humanities) has been designed to not only help you gain essential academic knowledge but equip you with the study skills to thrive in a university environment and turn that knowledge into well-formed essays and exam answers. Alongside your subject-based content, you will complete a number of study skills modules which will teach you how to prepare a written assignment and conduct independent research, amongst other things. This is so that you can develop the confidence to tackle higher education and hit the ground running at university, no matter whether you left education 2 years ago or 20.
But it's not just the content that makes the Access to HE Diploma special for aspiring university students. The course itself is delivered via our state-of-the-art virtual learning environment/platform, PEARL (Personalised e-Assisted Responsive Learning), which can be accessed 24/7 and contains all the learning materials necessary to succeed. Through the platform, you can track your progress, get assessment feedback from tutors and get to know like-minded students via our online chat rooms. You can also benefit from a hub of resources and careers advice, so you can study as smoothly as possible and complete your course and next steps with confidence. For more information on PEARL, click here.
How do you achieve the Access to HE Diploma?
To enrol onto the diploma, you will need GCSE maths and English or a relevant Level 2 qualification, such as Functional Skills English & maths.
Access to Higher Education Diploma (Social Sciences and Humanities) is divided into 20 units and compromises of 60 credits. To have a full grasp of the material, 600 hours of study is recommended, which equates to just under 10 months study time if you dedicate 2 hours to your diploma each day. The maximum amount of time you have to complete your diploma is 2 years.
To obtain your qualification, you will need to pass these 60 credits. However, please be aware that the majority of universities require Access to HE Diploma graduates to have passed their diploma to a satisfactory level at merit or above to be considered for their university course. Upon diploma completion, you will be awarded a QAA recognised Level 3 qualification, which can be used in place of A Levels on your university application for a social science or humanity degree programme. It really is a simple as that!
Going to university is achievable with an Access to Higher Education Diploma. So what are you waiting for? Enrol today for as little as £19.99 and get started on your social sciences and humanities study journey with Stonebridge today!