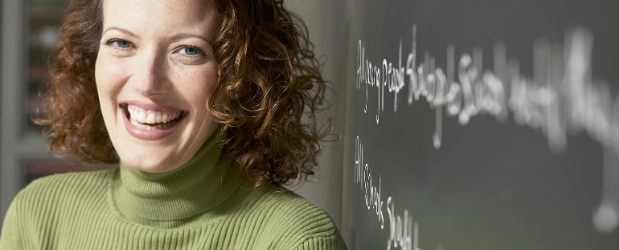 A primary school teacher makes an impact everyone's lives. It is the first time we experience structure to our day. It's where we learn about social dynamics and peer groups.
It's also where we get introduced to education and countless 'ah-ha' moments as we gradually discover maths, English, history and more.
Most, if not all of us can remember our primary school and do so with fond memories.
Becoming a primary school teacher is an opportunity is an opportunity to make a lasting difference to the lives of hundreds of children.
You will be guiding them through their academic journey and teaching them vital life lessons along the way.
Choosing to become a teacher also comes with a moderate amount of job security. And the opportunity to earn more as your experience grows.
You could even progress your career further by becoming a subject lead, deputy head or headteacher if you have the ambition.
There are quite a few routes into teaching depending on your current circumstances. So, whatever stage you're at in life and no matter your previous experience, it's possible to start your career in teaching.
What Qualifications do I need to be a Primary School Teacher?
To become a Primary School Teacher you will need to be educated to degree level. This can be either an undergraduate degree in a subject of your choice, then to study a PGCE.
Alternatively, you can study an an Initial Teacher Education or Training (ITET) with Qualified Teacher Status (QTS).
PGCE
The PGCE route is most used for secondary education. This is because the subject of your degree generally determines what you'll teach when you are qualified.
However, that's not to say it isn't useful for those seeking to get into primary education. Having extensive knowledge in a specific subject can be of real value to primary schools and opens up opportunities to be a subject lead at your school.
Bachelor of Education Degree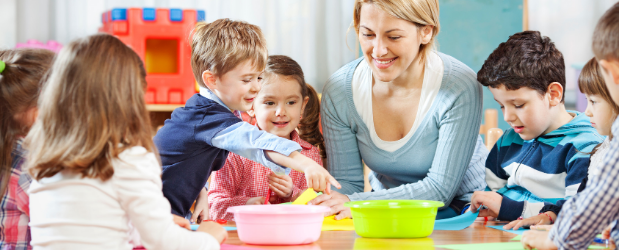 This route is more common for primary school education as it shaves off a year from your studies. This is because you only need an undergraduate degree and won't have to do an extra year for the PGCE.
The Bachelor of Arts (BA) and Bachelor of Science (BSc) education degrees with QTS are just as useful. This is especially the case if you have a specific subject in mind that you want to teach.
Minimum requirements for university
You'll need a range of qualifications to prove you're capable of working at degree level. Most universities will look for their applicants to have:
Maths and English GCSE grade C/4 or above
At least two A Levels
Or an Access to HE Diploma in Education
Each university can set their own requirements so this may vary but most commonly this is what is asked for.
An Access to HE Diploma is equivalent to A Level study and specifically designed for those looking to get into Bachelor of Education degrees. They're ideal for those 19 and over who want to gain entry into university but lack the A Level qualifications to do so.
If you get high marks on all the modules your Access to HE Diploma is worth the same as 3 A's at A Level. It is also a faster route then taking multiple A Levels as you'll only have to do the one course. And most online students complete it in 9 months.
Is being a Primary School Teacher right for me?
As a Primary School Teacher you'll need to be sensitive and understanding when dealing with young children.
You could potentially be teaching children as young as 5 years old depending on your year group. Therefore, you need to have the patience to teach and provide the best learning experience for them.
As a teacher, you'll be part of the school faculty and will need to work alongside other members of staff. You'll work with teaching assistants in class to cater to a specific child's needs. And you'll also have to report back to head of departments on your classes progress and development.
No two days will be the same when working in primary education and you need to be able to adapt. Children are unpredictable so you must be flexible when it comes to their needs. Lessons might not always go to plan and you need to be able to adapt.
You'll also need excellent verbal communication skills not only with your class but with staff and parents too. You need to be able to clearly express what is required of your class and how they're progressing. As well as what your aims are for their learning in the future.
Being a teacher requires a lot of planning and administration too. So you must be able to use current software and programmes to keep records up to date.
What will I do as a Primary School Teacher?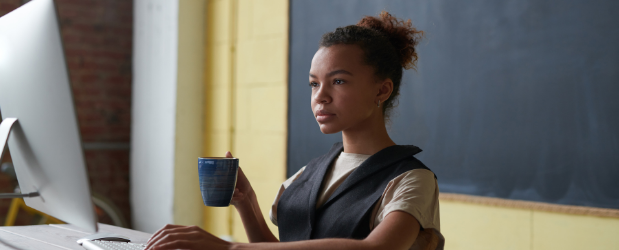 As a Primary School Teacher, you will be required to plan lessons and prepare teaching materials. You'll be tasked with this responsibility throughout the year and need to consider any specific needs. If so, it's important to make your teaching assistant aware of what your aims are.
You'll also be responsible for setting up the classrooms, organising displays and resources. Depending on what you're focusing that term will determine how you layout your classroom to benefit your teachings.
Not only will you teach the whole class, but you will mark and assess each child's work. As well as make sure health and safety guidelines are being met along with safeguarding procedures.
Children may be having external challenges that require you to monitor their behaviour in class. In this instance, you'll be working alongside parents and other professionals like education psychologists or social workers.
You may also be responsible for organising school trips or setting up after school clubs.
Whatever route you decide to go down Stonebridge Associated Colleges can help you on your way to a rewarding career.
Stonebridge Associated Colleges is one of the UK's leading online learning providers. We offer a range of courses from A Levels to Access to HE Diplomas and more.
All our courses are guided by experienced tutors who support you throughout your learning experience. We also have flexible payment options to help you spread the cost if need be.
For more information on how to prepare for your online learning experience read our blog here.
If you're ready to get back into education contact a member of our sales team or enrol online today.