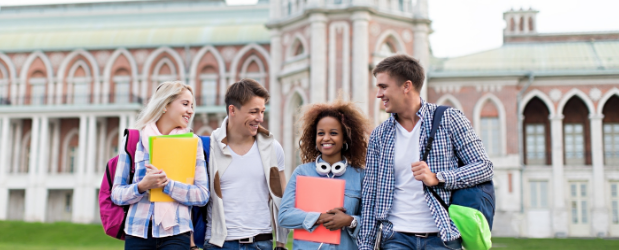 An Access to Higher Education Diploma is one of the best ways for someone over the age of 18 to get into university. It allows anyone, regardless of past education, to gain the relevant qualification required to study at degree level.
Taking roughly a year to complete, an Access to Higher Education Diploma can be studied through online learning providers or at a physical college.
With thousands of courses available nationally, you will be able to find a diploma to help you achieve your goals.
Access to HE Diplomas are a nationally recognised alternative to A Levels. They are often a more time and cost-efficient method of getting into higher education than A Levels too.
This is because you only need to complete the one qualification whereas you'll need 2/3 A Levels. So if you don't have relevant A Levels for your chosen pathway, the Access to HE Diploma is a solid choice.
What is it an Access to Higher Education Diploma for?
The Access to Higher Education Diploma was created in the 1970s as an alternative to A Levels. They're for anyone who lack the relevant qualifications to get into University.
The subject of the Access to HE Diploma will determine what university degrees you'll be able to apply for.
For example, studying an Access to HE Diploma in Sociology and Criminology lets you apply for either of those degrees. Whereas, as something niche such as an Access to HE Diploma in Nursing only gives you access to nursing degrees.
It bypasses the need of taking multiple A Levels which most universities state on their entry requirements.
They're a level 3 qualification but differ from A Levels as they're aiming to get you onto specific degree courses.
For example, if you take an A Level in Biology, you'll cover a broad range of topics within Biology. Whereas an Access to HE Diploma in Nursing will only cover the elements of biology that are relevant to your degree.
Who can enrol?
Anyone 19 and over is eligible to enrol on an Access to Higher Education Diploma. There usually aren't any upper age restrictions for these diplomas whether it's online or through a college.
So, you're able to get back into education at any age and work towards realising your academic ambitions.
There's no ideal time to start working towards your goals so don't let age put you off. Whether your 22 or 52 you're able to reach your goals, whatever that may be.
Universities recognise the value of life experience. Mature students are able to use this to benefit their learning. As well as the learning of their younger classmates too.
How does it work?
Access to Higher Education Diplomas are worth 60 credits. 45 of those credits will be assessed by subject-specific modules at level 3. The remaining credits will be awarded on skill-based level 2 or 3 units that test your academic ability.
The way in which you'll be assessed will depend on the Access to HE Diploma you have chosen.
This is because Access to HE Diplomas are designed for entry into higher education. They fill the gaps in your knowledge and will also prepare you academically for university life.
Your work will be internally assessed and moderated by your tutor. You may also be externally assessed by moderators who act on behalf of Access Validating Agencies (AVAs). External moderators will ensure the academic standards are met and maintained across the board.
To complete your qualification, you'll need to pass all your assignments. Your final grade will be either a PASS, MERIT or DISTINCTION.
This will then be given a numerical value by UCAS. UCAS Points are the official tariff points awarded to any qualification at level 3 or above to determine what they're worth. There is often a set minimum amount of points required by universities.
The lowest amount of UCAS points you can achieve upon completion of the Diploma is 48, with 144 being the highest. 144 UCAS points would be equivalent to 3 As at A Level.
It's important to aim for the highest grade if you want to get into competitive degree courses. These courses usually have a high number of applicants and limited spaces, so you'll need good grades to stand out.
Taking an Access to HE Diploma Online
All Access to HE Diplomas are regulated by the Quality Assurance Agency (QAA). These means that regardless of where you choose to enrol you'll receive the same qualification.
The main difference between a physical college and an online learning provider is the flexibility online learning offers. You're able to engage with your learning at a time and place that suits you without affecting your current schedule.
You'll be free of the stress of trying to rearrange shifts or find childcare whilst you attend classes. Instead you're able to allocate time to study around your other commitments and work at a pace that is comfortable.
Unlike in teacher-led learning that might be moving too fast, or too slow, you are in control. You're able to dictate the speed in which you learn so you can enjoy your experience.
On average, online students complete their course in 9 months. However, you have two years if need be.
You also won't need to worry about working through the course alone. An experienced and dedicated tutor will provide support throughout your learning. They will mark your assignments, give you constructive feedback and offer any extra assistance where needed.
Usually information will be laid out using a host of different mediums such as videos, imagery and text. This will make for a more engaging learning experience and help you retain the knowledge far greater.
Getting Started
Whatever degree you're aiming for, an Access to HE Diploma is a solid choice to get you there.
At Stonebridge Associated Colleges we have a broad range of Access to HE Diplomas to choose from.
We offer flexible payment options to help you spread the cost and a dedicated tutor to guide your learning. They'll provide constructive feedback on your assignments and support you where needed.
For more information on how to prepare for your online learning experience visit our blog here.
If you're ready to get back into education and realise your ambitions get in touch or enrol online today.