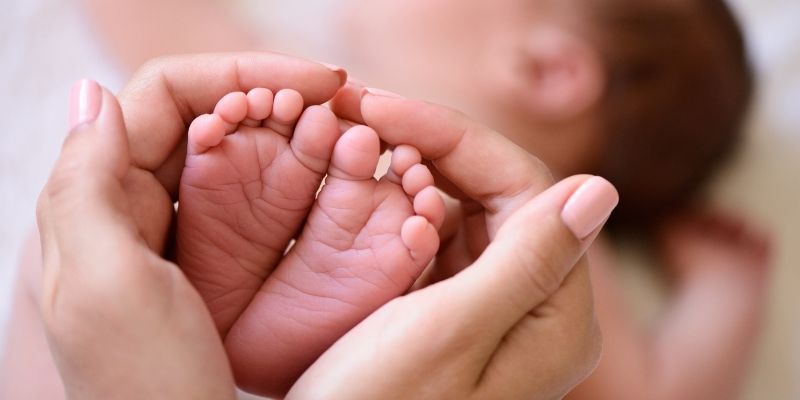 If you have a passion for midwifery, then naturally you'll be asking yourself 'how do I become a midwife?'. In the past, routes into the profession were more limited, but now you can enter this career with the help of online learning.
To become a qualified midwife, you will need to achieve a degree-level qualification, but to get there in the first place you require 3 A Levels or the equivalent. This is where online learning comes in.
If your aim is to become a midwife, you can take your first steps on your career path by undertaking nationally recognised online courses. Below, we will explain what is involved in midwifery and how you can get a job in the industry by first studying a qualification online.
What Does a Midwife Do?
A midwife is a crucial person in the pregnancy and birthing journey of an expectant mother. They are widely regarded as the first point of contact as they do more than help deliver babies. A midwife will provide care and support, as well as advice and information, during the pregnancy, labour, and the postnatal period.
During midwifery courses, you will learn the roles and responsibilities of a midwife, which are very varied. The person under your care will likely ask you plenty of questions regarding their pregnancy and childbirth, and it is important that you have the answers. First-time mothers may feel nervous and uncertain, so it is your job as their midwife to put their minds at ease.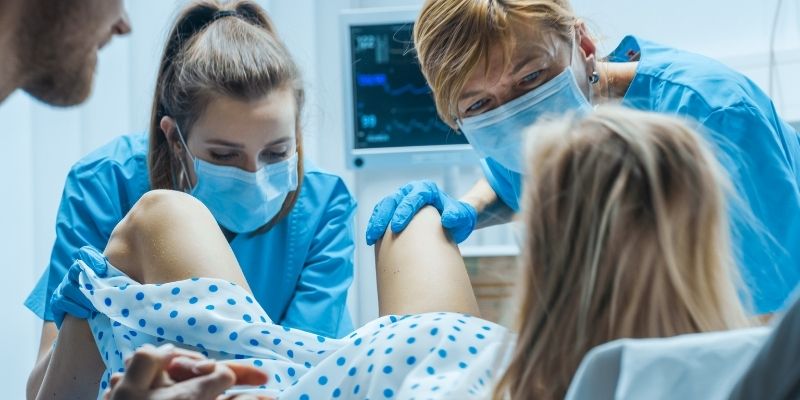 As part of your role, you will carry out clinical examinations and work with other health and social care services to support the expectant mother. Not only will you be caring for the mother-to-be, but you will also be supporting their family during the process. After the baby is born, you will help the new mum learn how to feed and care for their newborn during the first few weeks of their life.
If you're interested in studying a midwifery uni course, once you have qualified, you have a statutory responsibility to stay up to date with current knowledge.
How to Get into a Midwifery Course
To work as a midwife, you need to earn a handful of qualifications, starting with at least 5 GCSEs at grade 9-4 or C and above. You will also likely need three A Levels or equivalent qualifications, such as an Access to Higher Education Diploma (Midwifery). As an Access to HE Diploma is widely regarded as the equivalent of A Levels, you can use this qualification to apply to most universities.
You must study a university degree that is approved by the Nursing and Midwifery Council, within which you will undergo theoretical and practical training. Upon achieving your degree, you will be able to apply for professional role in the industry.
If you don't have the A Levels required, then Stonebridge Associated Colleges offers another option. The Access to Higher Education Diploma (Midwifery) is an online course that provides you with the foundation knowledge you need to progress into degree-level study.
The Access to HE course is a Level 3 nationally recognised qualification that is regulated by the Quality Assurance Agency for Higher Education (QAA). By opting for this course, you will be learning with Stonebridge Associated Colleges, one of the UK's leading distance learning providers. With more than 650 courses and over 50,000 students enrolled at any one time, you can put your full trust in our course offerings.
What Is Involved in An Access to HE Midwifery Course?
The Access to Higher Education Diploma (Midwifery) is made up of various units, covering every element required to progress into degree-level study. You will delve into general health and mental wellbeing, as well as equality and diversity in healthcare. If you eventually get a job as a midwife, you will be dealing with people from all different types of backgrounds, so it is important that you know how to be respectful and understanding.
During this Access to HE course, you will learn about the structure and function of the human reproductive system, and how hormones play a pivotal role. One of the units will also cover the events that occur between conception and childbirth. As well as the medical and psychological aspects, you will be taught how to develop academic writing skills and how to prepare a written assignment for the assessments.
At the end of each unit, you will be required to complete an assignment. Once each assignment is finalised, your tutor will provide you with feedback to help you progress to the next stage. Upon successful completion of the course, you will receive an Access to Higher Education Diploma (Midwifery). Many universities accept Access to HE Diploma's in applications, giving you a great opportunity to get into university.
You have a full two years to complete the midwifery course after you enrol, but on average, students finish in 9-12 months. If you have the capacity, it is possible to achieve the qualification in around 6 months. 
Benefits of Online Study
Traditionally, students would achieve nationally recognised qualifications in schools, colleges, and universities alone. Now, though, it is possible to achieve various accredited qualifications online thanks to distance learning providers like Stonebridge Associated Colleges. The Access to Higher Education Diploma (Midwifery) is 100% online, meaning that you will not have to spend hours in a classroom.
An Access to HE course is ideal for those who don't have A Levels but would like to progress into university study. If midwifery is your dream career but you are too busy to commit to daily study, then undertaking this online midwifery course is perfect. You can tailor the learning journey to fit around your lifestyle, and as mentioned, you have two years to complete the units.  
There are many reasons why people are choosing online courses. Not only will they achieve a desired qualification, but they also have full control over their learning schedule. Some of the many reasons why someone would choose to study a midwifery course online are as follows:
You can study at your own pace
You have 24/7 access to course materials
You don't have to neglect your existing commitments
You can complete your course remotely anywhere in the world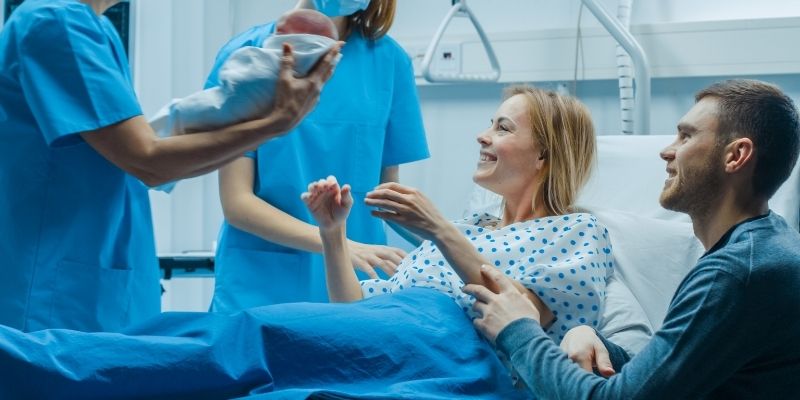 Begin Your Career Path Today!
If you have been asking yourself, 'can I get a job if I study a midwifery course online?', the short answer is 'yes'. If you have the relevant number of GCSEs but don't have A Levels, you can study for an Access to Higher Education Diploma (Midwifery) online at Stonebridge Associated Colleges. Once achieved, you can use this qualification to apply for a place at universities who accept Access to HE Diplomas as part of their entry requirements.
If you secure a spot at the university of your choice, then through a combination of theoretic study and practical training, you should obtain a Midwifery degree. Remember, to get a job as a midwife, the degree needs to be approved by the Nursing and Midwifery Council. There are a few steps you need to take to get a job in the industry, and Stonebridge can help you along the way.
As soon as you enrol, you will be sent the relevant course materials immediately, meaning that you can start studying instantly! For more information about the course, give our Course Executives a call on 0121 392 8288. Alternatively, get in touch via our support centre or click the link below to view our Access to HE Diploma (Midwifery) in more detail.