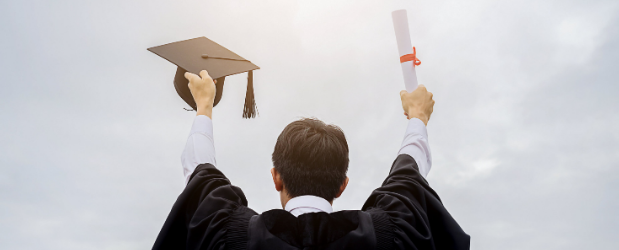 If you're considering applying for university then chances are you've looked into the entry requirements. And most of them would have mentioned A Levels.
So, if you're lacking A Levels you might think for the possibility of getting into higher education small. Which isn't necessarily true.
There are other viable options to help you get qualified without having to enrol on multiple A Level courses. Even if it's been some time since you were last in education.
What's more, universities increasingly consider work experience and professional qualifications as relevant to an application. They recognise the value life experience can bring into a seminar.
And this shows, as 50% of students in higher education are over the age of 21.
Whatever stage you're at in life it's not too late to realise your ambitions and go to university.
Minimum requirements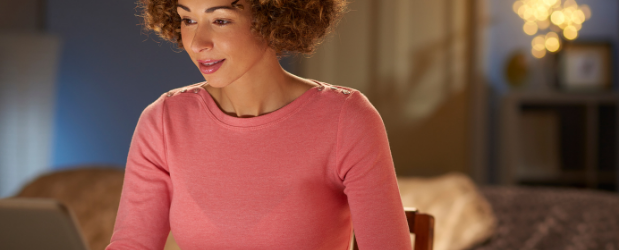 The most common entry requirements for university include:
GCSE Maths and English
3 other relevant GCSEs
2/3 relevant A Levels or equivalent qualification
Although, universities can set their own requirements so despite these being common, there are variations.
If you do have a specific university in mind, then double-check the entry requirements to be certain on what you need.
Universities also usually have a minimum amount of UCAS points for entry as well. This is a numerical value assigned to qualifications at level 3 and above and is dependent on your grade. The higher the grade, the higher the points.
You can work out how many UCAS points you have here.
GCSE Maths and English are often asked for no matter what you choose to study at degree level. This is because they prove you have essential literary and numeracy capabilities to work at a high standard.
Some universities may also accept Functional Skills Level 2 maths and English instead of GCSE but again, double-check.
A Levels are often referenced in entry requirements because they have been the standardised school leavers qualification since their introduction in the late 1950s.
But that doesn't mean they're essential to gain entry into university. Other relevant level 3 qualifications that give you the UCAS points can still secure you a place.
Access to Higher Education Diplomas
Access to Higher Education Diplomas are designed for anyone who lacks relevant qualifications to enter university.
They were created to give you the relevant knowledge to get you onto a corresponding degree course. For example, the Access to HE Diploma (Social Work) will prepare you for a social work degree.
A Level subjects tend to cover a lot of ground. You'll often explore a broad range of theories and principles that may not interest you. Or be useful for what you wish to study at university.
Whereas the Access to HE Diplomas only touch on something if it's relevant to your desired profession. They continuously liaise with universities to make sure that the information is up to date.
Access to HE Diplomas are worth between 48 and 144 UCAS points depending on your final grade. 144 UCAS points would be equivalent to 3 As at A Level.
Which makes it a much more time-efficient option if you don't have relevant A Levels. Instead of enrolling on three separate courses you only need to complete the one.
Although the vast majority of universities do accept Access to HE Diplomas – some do not.
Other qualifications and experience
Universities have come to understand that not everyone follows the same path in life. And they know the value other experiences can bring into a class. Especially to the younger students.
Mature students are often very disciplined and motivated in class due to work experience. This attitude will hopefully encourage younger students to adopt the same work ethic.
Life experience can also help support your application onto your desired degree course. Although experience alone is not enough to get you onto a degree it's worth mentioning. It may even negate the need for additional qualifications.
For example, you may not have an A Level in Psychology, but you've volunteered for a mental health charity. Or You've completed a level 3 diploma in understanding mental health.
It may not contribute as many UCAS points but it's still relevant knowledge. It shows you're genuinely interested in the course and eager to advance with your learning.
Studying from home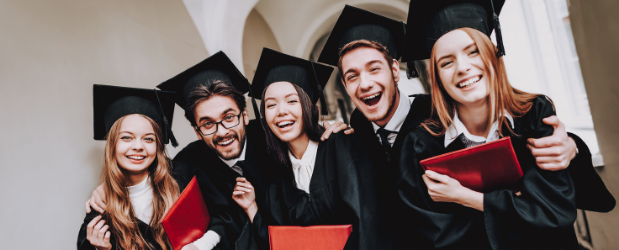 If you're time-poor then distance education could be the solution you need to continue with your academic journey.
Whatever other commitments you have that stop you attending class wouldn't be an issue if you were to enrol online. Simply log in whenever you have the time and start studying.
Online learning offers you the flexibility to engage with your learning whenever works for you. Whether that's before your work shift or after the school run, it's completely up to you.
You're even able to set the pace you work through the course at. You could blitz through it all in 6 months or take the full two years.
Online learning providers are held to the same standard as physical colleges and offer courses regulated by Ofqual, QAA and RQF. They ensure the quality of the learning and maintain the standard across the board.
Just make sure that the online course you're enrolling onto is accredited so it can count towards your UCAS points. Unregulated courses are still beneficial and can support your application, but they won't be an alternative to A Level study.
Whatever direction you want to take your studies in Stonebridge Associated Colleges can help.
Stonebridge Associated Colleges is one of the UK's leading online course providers. We offer a range of level 3 courses including various Access to HE Diplomas.
All our online courses have flexible payment options and an experienced tutor to guide your learning. They'll provide constructive feedback and any extra assistance where needed.
For more tips on how to prepare for your online learning journey visit our blog here.
If you're ready to get back into education get in touch or enrol online today.