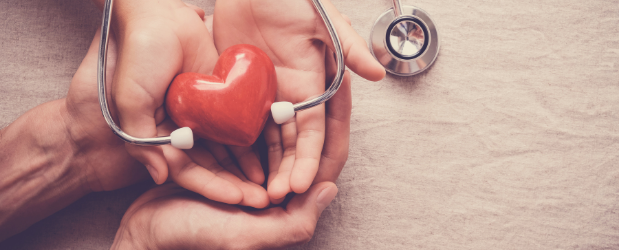 As a mental health nurse, you will spend your days visiting individuals in their homes. You will support them with the mental health issues and help them maintain a good quality of life.
You will work with family members and other health care professionals to put together the best care plan for that person's needs.
This could include talking therapy, like CBT, counselling, medication or some of the many other approaches to supporting someone through their challenges.
One of the most important parts of your role is to make sure all involved parties are communicating and working together.
Aside from observing person centred approach to support, it's important to encourage individuals and their families to talk openly about mental health.
Overcoming barriers of guilt and shame are essential to helping individuals work through their challenges and feel supported by their family and friends.
Of course, not everyone you support will recover fully, but you will still get to play an active role in the progress they do make.
Read on to learn more about how to qualify as a mental health nurse.
Getting Qualified
To become a mental health nurse, you'll need to go to university and study a degree in mental health nursing. This is different to a standard nursing degree, but the good news is it's offered by 122 universities across the country.
Always make sure that any nursing course you're considering is approved by the Nursing and Midwifery Council. If it's not you may not be able to practice and all your hard work will be for nothing.
To be accepted onto a mental health nursing degree you'll need to meet the minimum course requirements. These include:
GCSEs
At least five GCSEs at grade C (4) or above. This should include English, maths and a science – ideally biology.
If you don't have maths and English Functional Skills qualifications are accepted by most universities. However, it is always advisable to check.
A Levels or Equivalent
You'll also need at least two A Levels. One of these should be biology or human biology. An A Level in psychology or sociology is also looked on favourably.
If you don't have A Levels – or relevant A Levels – you can study an Access to Higher Education Diploma instead.
Each course is tailored to provide you with all the knowledge you need to enter degree level study. You will also learn key study skills to help you prepare for that step up in learning.
Depending on the university, Access to HE Diplomas in nursing, health and science are all relevant and accepted qualifications.
Access to Higher Education Diplomas can usually be completed within a year, allowing you to get qualified relatively quickly.
Am I right for Mental Health Nursing?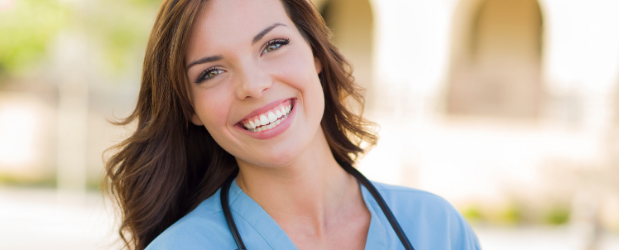 Mental health nursing can be a challenging role as you often have to deal with people when they are mentally at their most vulnerable.
This can include when they are having thought about ending their life, periods of mania or extreme depression.
Your ability to cope with those situations and support the individual (while protecting your own mental health) is essential.
Problem solving, strong interpersonal communication skills, observational skills and good judgement are all required personality traits when choosing to become a mental health nurse.
You'll also need a good knowledge of mental health issues, how to best approach those challenges and what treatments are available.
Empathy and treating the individual with dignity are also vital qualities in supporting someone with mental health issues.
If you work for the NHS you will also be expected to uphold the NHS values:
Working together for patients. Patients come first in everything we do
Respect and dignity. We value every person – whether patient, their families or carers, or staff – as an individual, respect their aspirations and commitments in life, and seek to understand their priorities, needs, abilities and limits
Commitment to quality of care. We earn the trust placed in us by insisting on quality and striving to get the basics of quality of care – safety, effectiveness and patient experience right every time
Compassion. We ensure that compassion is central to the care we provide and respond with humanity and kindness to each person's pain, distress, anxiety or need
Improving lives. We strive to improve health and wellbeing and people's experiences of the NHS
Everyone counts. We maximise our resources for the benefit of the whole community, and make sure nobody is excluded, discriminated against or left behind.
Everyone from doctors to porters are expected to uphold these values so you need to be confident that you can make that commitment.
Where can my career as a Mental Health Nurse take me?
Mental health, as with medicine is an ever-evolving field. New approaches, new treatments and new medications mean that you will always be learning new ways to support your patients.
That means you will never stop learning and developing your skills.
As a mental health nurse, you'll need to be registered with the Nursing and Midwifery Council. They are the regulatory body in the UK that confirms that you can practise as a registered nurse or midwife.
To maintain your registration to practise with the Nursing and Midwifery Council, you'll need to go through the process of revalidation every three years, to confirm that you continue to practise safely and effectively, and that you have remained up to date.
You will also have the opportunity to specialise in a particular field such as:
Working with children
Supporting older people
Working with individuals with substance misuse issues
Talking therapies
Working with prisons and ex-offenders
Each specialism requires additional training. However, you won't be stuck in that one field for the rest of your career. You will have the option of changing specialisms as your interests change.
As you become more experienced your career could take you towards becoming a nurse leader or nurse educator. Either leading teams of mental health nurses or training the next generation. Both are rewarding roles in their own way.
Start your learning today
Whichever direction you see your career progressing, the first step is getting the qualifications you need to make it on to your mental health nursing degree.
Stonebridge Associated Colleges is one of the UKs leading distance learning providers. We offer a range of courses that can help you fulfil your academic and professional ambitions.
Click the link below to enrol on our Access to Higher Education Diploma in Nursing or get in touch with a member of the sales team today.
To learn more about Access to HE courses and distance learning, check out our blog.