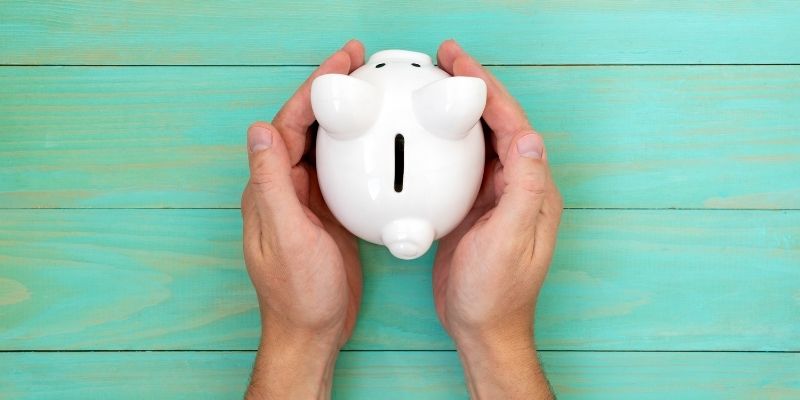 One of the busiest times of the year is Christmas, and it's not difficult to see why. With families up and down the country keen to welcome in the festive cheer, they will dig deep into their pockets. Gifts, decorations, food, and activities all come at a cost, and if you don't budget for them, you may find yourself in a financial black hole.
With December just around the corner, it's time to start thinking about buying presents and getting ready for the Christmas holiday. If you don't know where to start when it comes to managing money for the festive period, continue reading! We will provide you with money management tips that will guarantee an enjoyable Christmas without the worry of overspending.
What is Money Management?
Essentially, money management is about managing the money that you have. By managing all of your incomings and outgoings, you can learn how to utilise your finances in the best way. One of life's great anxieties is money-related, but once you know how to manage money, you will be able to live more comfortably.
Christmas and other significant occasions can put a strain on your bank balance, but by taking on money management tips, you can control the following processes:
Budgeting
Investing
Spending
Saving
Preparation is essential in this regard, and by learning how to manage money before the Christmas rush begins, you can enjoy your holiday without anxiety and worry. A stronghold on your finances will allow you to plan ahead.
What is the Goal of Good Money Management?
Ultimately, the main goal of money management is financial security. This is something that every household desires, and while external and personal circumstances affect this, taking on personal money management tips can improve your situation.
If you are wondering how to manage money effectively, then you should set some goals for yourself. For example, if your goal is to get a fund together for Christmas spending, then personal money management tips will help you reach this goal. Alternatively, you can plan for long-term goals, such as a deposit for a house.
Financial security is not always guaranteed, but if you follow personal money management tips, you can put yourself in a good financial position for the future. A life without financial stress is sought by everyone, which is why it is so important to learn how to manage money.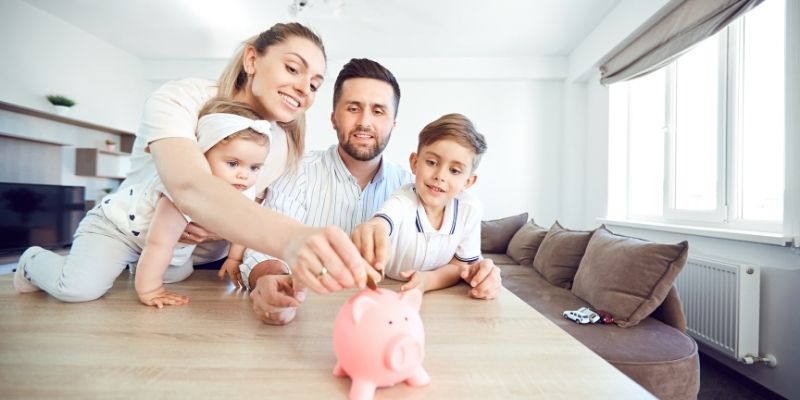 How Do You Manage Monthly Expenses?
If you are worried that you won't be able to enjoy Christmas this year because of finances, then start preparing for the festive season now. You can avoid spending troubles by managing your monthly expenses. To do this effectively, you should keep the following principles in mind.
Keep track of outgoings – We all have outgoings each month, be it mortgage or rent payments, bills, credit cards, or loans. To ensure that you don't overspend, keep track of these outgoings so then you can plan your budget for that month 
Prioritise needs and wants – One of the best ways to kerb unnecessary spending is by separating what you need and what you want. We all have things we need to spend money on, such as clothing and food, but we also like to spend money on things that bring us pleasure. One of the best money management tips is to prioritise what you need as opposed to what you want 
Spend less than what you earn – It is very easy to spend beyond your means, particularly when credit cards are readily available. To avoid plunging into debt, you should spend less than what you bring home each month. That way, you will maintain a financial stance that is relatively comfortable 
Savings – One of the best personal money management tips you can receive is 'save, save, save'! If you can, putting a certain percentage of your monthly pay into a savings account will benefit you in the long run. If you are wondering how to manage money ahead of the festive season, then setting aside a savings pot for Christmas is ideal 
How to Manage Money Wisely Ahead of Christmas
Adopting money management tips is beneficial for anyone looking to make the most out of their Christmas spending. In some instances, families are left in debt after the holidays, but there are measures you can take to prevent this from happening. One of those measures is learning about the importance of how to manage money.
You can do this by studying for the Level 1 Certificate in Personal Money Management with Stonebridge Associated Colleges. This online course will provide you with a foundational knowledge, as well as money management tips, which you can adopt for Christmas spending and beyond. Remember, these personal money management tips will last you a lifetime!
Below, we have outlined the units that you will study as part of your online learning journey.
Unit 1: Identify Personal Finances
In this section, you will cover:
Ways in which to identify sources of obtaining money 
The various ways of raising extra money 
The act of borrowing money 
Personal spending 
Methods of saving and the consequences of overspending 
Unit 2: Manage Your Own Money
The next section of your course will delve into:
The types of accounts 
Money transactions that can be completed through accounts 
Recording incomings and outgoings 
The differences between gross and net pay 
Payslips 
Benefits of saving for the future 
Unit 3: Planning Your Money for a Significant Expenditure
The final part of your online course will focus on the following:
Expenditure and what it means 
Identifying costs 
How costs can be met 
Ways to protect what the expenditure is for 
A question paper will be issued to you at the end of each unit, and once completed, it will be sent off to be marked by your personal tutor. After successfully completing the series of papers, you will be issued with a Level 1 Certificate in Personal Money Management.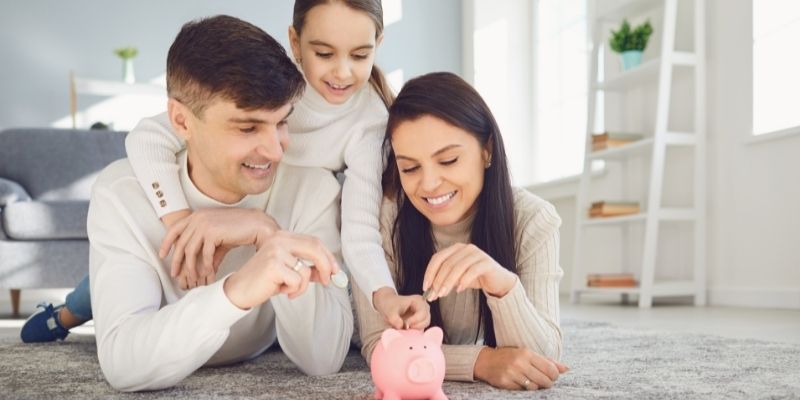 By studying with Stonebridge Associated Colleges, you will have the freedom to study at your own pace and in the comfort of your own home. Once you have enrolled, you will be given instant 24/7 access to all of your online course materials. Not only will you be able to learn how to manage money better, but you can impart this new-found knowledge on to others.
With Christmas being stressful at the best of times, taking on board the personal money management tips you learn in your course will better prepare you for the festive season. While Christmas spending might be your current priority, you can use these money management tips for long-term financial goals.
Take Charge of Your Spending Today!
Being more financially aware will certainly alleviate the stress of Christmas spending. The sooner you prepare yourself, the sooner you will be able to organise gifts, food, decorations, and all the other expenses for the holiday.
The money management tips you learn from the regulated online course can be applied to your everyday life moving forward. Never again will you have to wonder how to manage money! If you want to take charge of your spending and get ready for the hectic Christmas period, enrol on our course today!
You can speak to one of our Course Executives on 0121 392 8288 or contact us online. Alternatively, click below to find out more information.