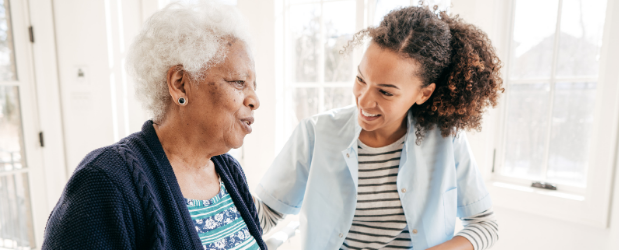 Adult Care is the provision of formal or informal care to anyone over the age of 18 with physical or learning disabilities, physical illness or enduring mental health issuse. The care given can be anything from assisting with personal requirements to providing domestic routine assistance. Should you be looking to gain a recognised qualification in Adult Care, a Level 3 Adult Care RQF Diploma is an excellent place to start.
Adults of any age can find themselves in need of additional support in everyday life for many reasons. In some instances, this could be short-term care while they recover from an injury or after leaving hospital. Though in most cases, long-term care is required. Typically, this is physical support for the elderly and those with learning or physical disabilities, but not always.
For some, requesting this type of assistance or being entered into a care programme can be quite difficult to accept. It is the job of the carer to support them in a way that maintains their independence, dignity and control.
What Does an Adult Carer Do?
Adult social carers can work within a person's own home, in supported housing, community settings such as day centres or in care/residential homes. Usually, carers would work with several clients though, in some cases, they become personal assistants to just one. Working directly with the individual in most instances in their home, to meet a set of defined support needs.
Adult carers generally work in formal care services that are paid for by the government. Though there are also many family members, neighbours and friends who provide unpaid care to those who don't qualify for government assistance. This is known as informal care.
In either scenario, adult carers support others to have the best quality of life possible. They have varied and active roles which can range from grocery shopping, aiding someone with eating and dressing, taking them to local activities and clubs, going on day trips or providing strength and a listening ear to someone coming to terms with a disability or diagnosis.
No matter who you are working with or how you are supporting them, you must be someone who can listen, empathise and truly care about others. You need to get to know each individual personally, so you can effectivelymeet their needs.
You must be patient and compassionate, doing what you can toprovide the support needed so the individual is able to live with dignity.
Providing care to others is incredibly challenging, yet it is an opportunity to really make a difference to the lives of others.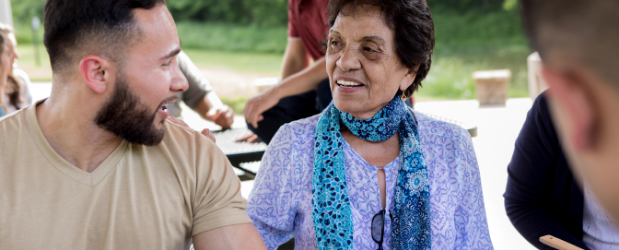 Do You Need Prior Experience Or Qualifications?
The Level 3 Adult Care RQF Diploma is recognised by the Care Quality Commission (CQC). The course is suited to anyone already working within social care, who wants to move into the care sector.
While you don't need prior experience or qualifications to take this online course, it will certainly help you in your studies.
This could be technical details or a real-world understanding of the principles of care. Or demonstrating the nature in which you should approach sensitive situations. All experience gained will be valid to your development as an adult carer.
People with additional qualifications and experience can develop a deeper understanding of care that can be used in different settings. This could provide more career opportunities and possible progression within the organisation you join.
As this qualification requires a work placement, you will have the chance to put your skills and prior experience into practice in a real-life care environment. If you are new to care, this course has the practical and academic structure needed to qualify for work.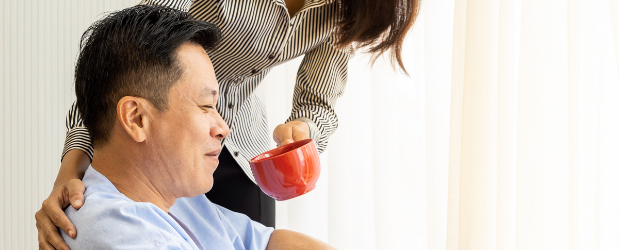 What You Will Gain from The Course
This level 3 diploma online course will equip you with the skills and knowledge needed to care for adults. It is an ideal qualification for aspiring care professionals.
It is a CACHE regulated course that ensures students are taught and trained to the standard required for employment. Plus, it will award you with an A Level equivalent qualification so can be used to support a university application. Therefore, it can allow you to progress to higher education, should you meet the other entry criteria.
Throughout the course you will study many interesting and essential topics:
Duty of care in care settings
Safeguarding and protection in care settings
Awareness of the Mental Capacity Act 2005
Promote mental well-being and mental health
Promote communication in care settings
Support individuals with specific communication needs
Promote effective handling of information in care settings
Promote personal development in care settings
Personal and professional behaviour in adult care
Responsibilities of a care worker
Promote person-centred approaches in care settings
Promote equality and inclusion in care settings
Support positive risk-taking for individuals
Promote health, safety and well-being in care settings
The principles of infection prevention and control
Dementia awareness
Managing pain and discomfort
Administer medications to individuals and monitor effects
All of which will help you develop a deep understanding of the many aspects of care. This coupled with workplace training will greatly enhance your confidence, your career progression prospects and capabilities.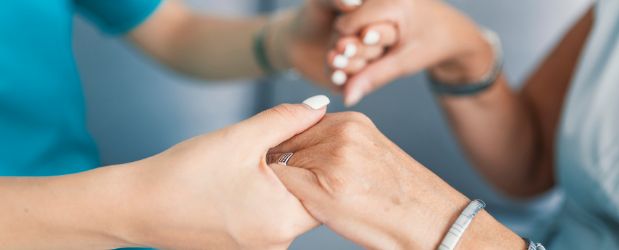 Where You Can Go with Your Qualification
With an increasingly ageing population, the demand for social care for the elderly is increasing. Some studies also expect the need for social care services for adults with learning disabilities to grow over time. As a result, there are lots of roles available and many opportunities to progress.
This positions social care as a great career choice, that offers flexibility and the chance to earn a higher wage. As a result, a Level 3 Adult Care RQF Diploma online course can help you enter professional health and social care roles.
With the wide array of topics covered in the course, it provides a great foundation for many areas of care. You could go onto study a social work, nursing or other social care related degree.
Or you can move directly into more senior roles in care, with the opportunity to progress within the company with additional qualifications and CPD courses.
Roles you could apply for with your qualification could be:
Senior care worker
Enhanced care worker / enhanced personal assistant
Activity worker or co-ordinator
Rehabilitation worker
Reablement worker / enabler
Advocacy worker
Housing support officer
Social work and occupational therapy support workers
Wherever you start your career, there are always opportunities to develop your skills.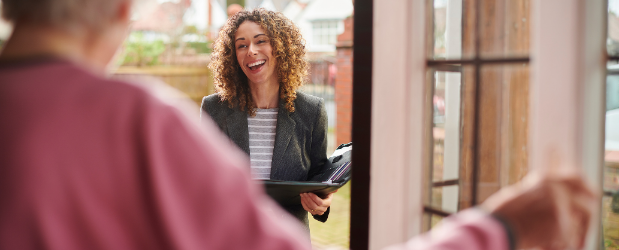 Why Study Adult Care Online?
By enrolling onto a Level 3 Adult Care RQF Diploma online course, you can study around your existing work and family commitments.
That means, if you are having to study around caring for a loved one, or a full-time job, you can do so when it best suits. All our course materials are online, along with access to your dedicated tutor. So, if you need any help or guidance along the way, you can reach out and ask.
Studying online simply provides the flexibility that structured classroom environments don't. Without classes, term times or timetables to stick to, you can work through the course materials as quickly as you like. This allows you to progress onto the next stage of your career faster than normal.
Stonebridge Associated Colleges is one of the UK's leading online learning providers. We provide many online courses that allow people to progress in their lives and career.
If you're ready to begin a rewarding career in care, click to view the course specification below.