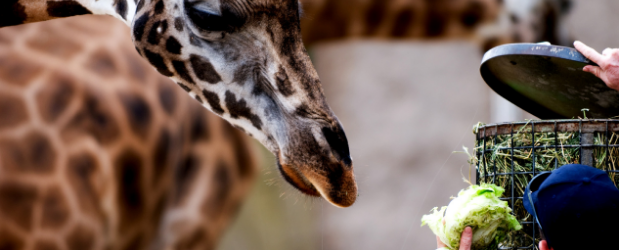 Zookeepers provide care and enrichment for a diverse range of animals, whether they're large and predatory, rare or exotic. By deciding to become a Zookeeper, you position yourself for a career that helps to save endangered species from extinction. As well as educate the public about what each needs to thrive and survive in the wild.
Employment opportunities exist within zoos, wildlife or safari parks, where you'll be able to work closely with some of the most incredible animals in existence.
Most modern zoos are driven by conservation, so there's a great sense of fulfilment that comes with the role. As many are involved in international and regional breeding programmes, it's not uncommon for Zookeepers to help raise rare and critically endangered animals.
While being a Zookeeper is clearly an attractive career prospect, and a competitive one at that, it isn't for everyone. You must be prepared for hard physical work and a schedule that's outside of the usual 9-5.
But if you're prepared for this, you'll no doubt experience a rewarding career. Find out more about what the role is like, the skills required and what qualifications you need to apply.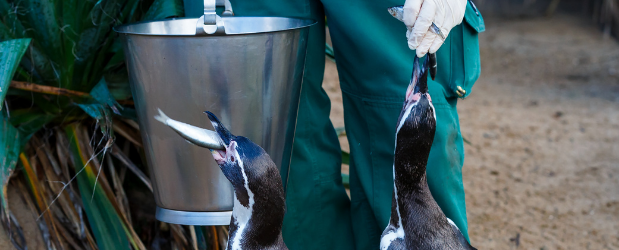 Is Zookeeping for me?
The role of a Zookeeper is certainly dynamic, challenging and interesting, but it can also be quite repetitive.
Regular tasks like cleaning out enclosures won't be the highlight of your day. But they are essential to maintain a healthy environment for the animals in your care. You'll also need to be relatively fit to effectively scrub, sweep, disinfect and hose down the enclosure. As well as carry the supplies you need around the park.
Feeding duties are also regular but tend to be more of an enjoyable – and less smelly – experience. These often give you more of a chance to interact with the animals and monitor their conditions. Observing their behaviour and appearance to check for any signs of distress or ill-health.
Animals require care 24/7, so working early mornings, late into the evening or over the weekend isn't uncommon. Aside from preparing and providing them with a nutritious diet, you can be required to administer medication if needed.
You'll keep records of all the animals in your care. Documenting all patterns and changes in behaviour, eating habits and mood. Allowing you to provide accurately representative information to other health professionals, like vets, should they need further care.
You'll be well acquainted with the needs and activities of the animals you work with. Which often positions you well to assist with designing, building and repairing their enclosures. This helps ensure their safety and that the enclosure imitates the animal's natural habitat as closely as possible.
One of the most enjoyable and creative parts of your role is coming up with ideas for enrichment. Designing games and activities that encourage animals to play, exercise and enjoy mental stimulation throughout their day.
You will also take part in educating zoo visitors through demonstrations, presentations, guided tours and visitor experience packages.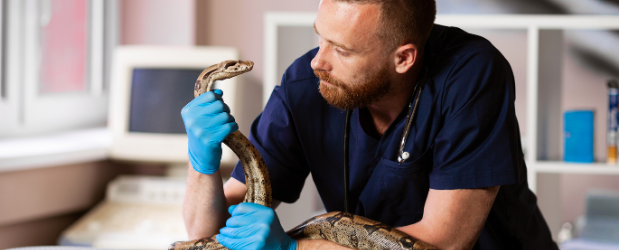 Skills you will need:
Aside from being passionate about animal welfare and conservation, there are a host of skills and character traits you'll need as a Zookeeper:
Patience – when dealing with animals to give them the time, space and respect they deserve. Also, when dealing with the public when answering questions in presentations or keeping their behaviour in check around animal enclosures. 
A thirst for learning – an enthusiasm for continual learning about animals and their habitats.
Communication skills – to effectively interact with other zoo staff and zoo visitors, written skills are also essential for report writing.
Confidence – comfortable approaching and handling animals of all sizes.
Physical ability – able to sustain physical work for long periods of time.
Not afraid to get your hands dirty – happy to clean out and work in muddy and wet enclosures.
Comfortable working in all environments – working indoors in various climates like tropically heated enclosures, and outdoors in all weather.
A driving licence – often required in larger zoos and safari parks.
Attention to detail – keen observation skills to monitor the wellbeing of animals in your care.
Reliable and responsible – understanding the role you play in ensuring both animals and visitors of the park are safe at all times.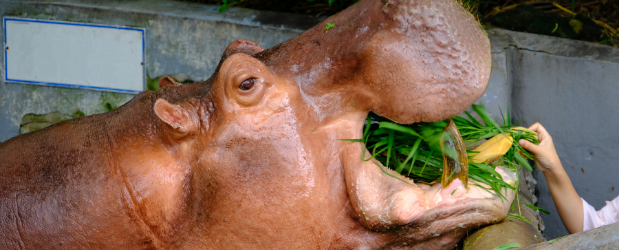 What you need to become a Zookeeper
While it's not essential to have a degree, more applicants are pursuing relevant study to stand out against the competition.
Zookeeping is highly competitive, so the more closely aligned you are to the role, the better. You can work your way up to a Zookeeper role from an entry-level position, but studying is usually faster.
Zookeeping qualifications combine academic learning with hands-on training to get you prepared for the role once you qualify. You gain essential knowledge and learn the best practice approach to different situations. Plus, it gives you the chance to experience what the role is like. So, you can decide if it's the career for you.
The hands-on practical placement is also an excellent opportunity to line up employment or grow your network of contacts. Which can help many students in their search for work once they receive their qualification.
As a minimum, you'll need a qualification at level 3 or a degree in a related subject to become a Zookeeper. Which are usually courses in zoo animal management or a zoological related science. A Level 3 Diploma in Zookeeping being a perfect example.
These courses equip you with the essential knowledge and skills to work effectively within a zoo or wildlife park. After completion, you'll understand animal welfare and ethics, conservation, Zookeeper roles in modern zoos, disease prevention, legislation and more. Once qualified, you'll be able to apply for Zookeeping roles.
Since competition for Zookeeper roles is so fierce, it's recommended you gain any relevant experience you can. Volunteering at weekends is often a good way to bulk up your CV.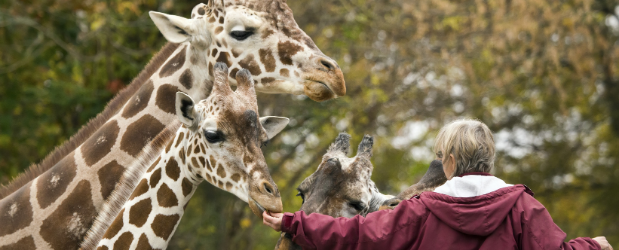 Where your career could take you
With experience, many Zookeepers move into positions with more responsibility. Whether that's caring for a larger group of animals or an entire section.
The rate of progression can often be dictated by the size of the zoo since staff turnover rates tend to be low. If you're able to travel or move, you could find opportunities within other zoos. Senior positions offered are usually Senior or Head Keeper, Head of Section, or Senior Head Keeper.
Some Zookeepers move into education, conservation research or they take on managerial roles within the zoo. Others with relevant degrees or significant industry experience become Curators. Where they design animal enclosures and find new animals from other zoos.
Become a Zookeeper with an Online Course
You can get the theoretical skills and knowledge you need to become a Zookeeper with an online course. Allowing you to study from the comfort of your own home, around your existing schedule.
This opens further education to people who would otherwise be put off by their work or family care commitments. You decide when is best to learn and log on to complete the coursework when it suits.
Our Level 3 Diploma in Zookeeping combines online study with a practical placement. You can work through the online element at your pace, then book in for the practical placement when you're ready. There are multiple options for placement times throughout the year. So, you can choose the one that suits you best.
What's more, you'll receive tutor support throughout your studies. Plus, there are flexible payment methods available to help you spread the cost of your learning.
Stonebridge Associated Colleges is the leading UK distance learning provider. With many online courses to help you start a career working with animals.
Find out more about how we can help you become a Zookeeper by clicking below.