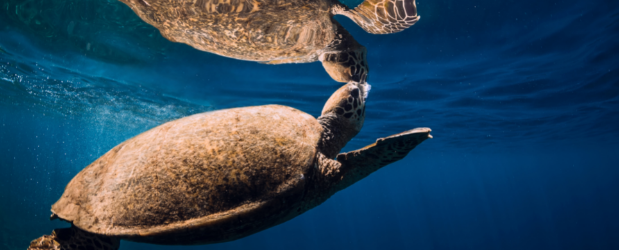 Animals can be wonderful friends and companions. They can help us through good times and bad and they can even bring unconditional love and loyalty. And as humans can directly impact the world through the decisions we make, it's important that we also consider how we can contribute positively to animal welfare.
Animals can help us in so many ways. Including guarding and protecting us, aiding the disabled and supporting law enforcement.
Sadly though, there are so many animals in shelters or rescue centres that desperately need forever homes.
Animals are living creatures and need more than just food and shelter to thrive. Unfortunately, some animals experience neglect, suffering or live in environments that negatively affect their wellbeing. And as this can be ignored or go unnoticed. Animals often need human intervention and trained professionals to step in and help them.
While there are many charities that focus on improving animal welfare, there is still a great demand for trained animal professionals to come forward and support their plight.
you don't need to spend money to help animals. In fact, there are many ways that you can contribute to animal welfare without spending a penny.
Read on below to see how you can contribute to the welfare of animals.
What do Organisations do to Contribute to Animal Welfare?
There are many organisations within England, Wales and Northern Ireland that make a conscious effort to battle issues with animal welfare.
To name one whose efforts in animal welfare are well known would be the RSPCA. The main focus of their mission is to improve the lives of all animals, to end the cruelty that animals suffer.
Prevention is their ultimate aim. In a perfect world, no animal would suffer in the first place. Therefore, they place a lot of their efforts into preventing suffering where possible.
The RSCPA's prevention efforts are run around five areas: education, advice, preventative services, campaigning, and the law. These five areas are solely based on The Animal Welfare Act 2006.
How you can help Animals in Your Community for Free
There are seven ways you can contribute to animal welfare without spending any money at all. And these are varied between things you can do from home or in person.
1. Volunteer at your Local Animal Shelter
If you are unable to donate to animal shelters, you could visit your local one and offer to help. You don't need any special skills or qualifications to do so. There are many simple tasks like feeding animals, walking the dogs, cleaning cages, or participating in fundraising.
2. Report Any Form of Animal Abuse
If you witness or gain knowledge of any form of abuse taking place in your community you must report it to the RSPCA. In the UK, there are now laws in force that punish those who harm or neglect animals. A person who is responsible for animal neglect or animal cruelty can now get up to 5 years imprisonment in England and Wales.
3. Stop Buying Items that Contain Animal Products
Break a habit of buying things that contain animal products. Many beauty products, especially face creams, lotions and lipsticks contain animal products. All of which can exploit animals for their properties or be tested on them. When buying clothes, look for cruelty-free brands and avoid anything that includes leather, silk, fur, and wool.
4. Switch to a Plant-Based Diet
Nowadays, it is more common than not to know the shocking truths of factory farming. Switching to a plant-based diet reduces the demand for animal products. Less demand means less harm to animals. Therefore, contributing to improved animal welfare
5. Support your local wildlife
If you live in a residential area you might be able to support your local wildlife. There are many helpful tips online on building animal habitats such as birdhouses, hedgehog homes and even bug hotels. A small addition like this in your garden, school or local park can help support and protect local wildlife so they can live happily and safely. Make sure you check with your local council before you build anything for a public space.
6. Volunteer for Animal Organisations
Animal Charities are always looking for volunteers and it is one of the most popular options for voluntary work within the UK. If you don't have any animal organisations or charity shops in your area, consider reaching out online to see if you can support fundraising and donations at home.
7. Study Animal Welfare Online
Educating yourself in the welfare of animals is another opportunity for those who want to gain experience in this field. Studying a course about animal care, for example, will provide you with the know-how on how to take care of animals in the future.

There are also ways you can contribute to animal welfare and get paid to do so.
Paid opportunities to Contribute to Animal Welfare
If you have decided to dedicate your time to learn more about animal welfare, you could also look at employment opportunities. Which can be full or part-time.
If this appeals to you, the perfect way to pave the path to an employment opportunity within animal welfare is to study animal welfare.
Studying an Animal Welfare Officer Level 3 Diploma allows you to learn everything you need to know about animal welfare. Including legislation and how to identify and help animals at risk.
Upon completion of this diploma, you would be qualified to work as an animal welfare officer. Which is a role that directly positions you to recognise and respond to situations like animal cruelty and animal hoarding.
This diploma ticks every box on your list if you want to become an Animal Welfare Officer and work as a professional in the animal welfare sector.
Being an Animal Welfare Officer is an exceptionally rewarding job, but it is also emotionally and physically demanding. As with any other job, there are a few personality traits you would need to be a successful animal welfare officer. These include, but are limited to:
A good level of physical fitness
Flexibility – you will be required to work fairly unsociable hours, including evenings, weekends, and bank holidays
Interpersonal skills – you will be required to communicate with and relate to a variety of people. Experience in the successful management of some confrontational situations is essential
The ability to work independently as well as part of a team
Able to cope well with stressful and emotional situations
Study Online
As an animal welfare officer, you will improve the lives of so many animals. You can become an animal welfare officer with an Ofqual accredited Level 3 Diploma or equivalent.
The knowledge you would gain from this course will teach you the key challenges facing animal welfare, how to identify these and help animals at risk. As well as recognising and responding to animal hoarding.
This qualification includes a practical training day. Where you will receive hands-on training and the opportunity to apply your theoretical learning to a practical environment.
Stonebridge Associated Colleges is one of the UK's leading distance learning providers. With many online courses in animal welfare that can help you achieve your goal of working in an animal-related position.
Find out more about what animal care courses we offer, by clicking below.