The wonderful thing about the Animal Kingdom is that it is bustling with so many species, each one contributing to the planet in its own unique way. Reptiles are intriguing members of the global group as they are made up of an array of different species. For millions of years, they have been in existence, evolving and playing a significant role in the ecosystem.
It is safe to say that not everyone is a reptile enthusiast, but the importance of their existence cannot be downplayed. If you have a passion for the species, then you can equip yourself with essential knowledge by delving into the study of reptiles. With this expertise, you can not only learn more about a personal interest of yours, but you could turn this passion into a career.
Continue reading to learn more about reptile studies and how you can embark on an online course.
What are Reptiles?
Before you become a person who studies reptiles, it is important to know the basics. Reptiles are vertebrates that have a special type of skin that consists of scales or bony plates. In some instances, a reptile will have a combination of both of those skin types. So, if you are unsure of whether a certain animal is a reptile, check out their skin! The reptile family includes:
Their skin is a strong identifier, but a person who studies reptiles will also need to know about their internal function. Animals like birds and mammals maintain a regular internal body temperature, but reptiles don't have fur or feathers to help with insulation, so they cannot stay warm in cold weather unless they move into the sun.
Likewise, reptiles don't possess sweat glands or are able to pant, so in a hot climate, they cannot cool down unless they move into the shade. As a result of a slow metabolism and the need to seek heat, reptiles are cold-blooded creatures.
What is the Name of Someone Who Studies Reptiles?
The official term used for the study of reptiles is herpetology, so a person who studies reptiles is known as a herpetologist. The role of a herpetologist can be extensive, but they essentially research the vast array of different species of reptiles and amphibians.
This form of reptile studies also includes the study of amphibians, but there are many differences between them. For example, amphibians consist of three major groups, including frogs, salamanders and caecilians.
Interestingly, the main reason why the study of reptiles and amphibians combined was because naturalists thought that the types of animals were more closely related than they are in reality. The main differences between the two species include:
Internal structures – The circulatory system of a reptile differs to an amphibian, as does some of its skeletal features. Through your study of reptiles, you will learn that most reptiles breathe better because their lung capacity is much stronger
Outer appearance – Many reptiles possess claws and scaley dry skin, whereas most amphibians don't have claws and their skin is without scales and is moister
Eggs – Reptiles tend to lay shelled eggs on land, which is the opposite to most amphibians, who lay soft eggs in water or wet areas
What is Involved in the Study of Reptiles?
If you are interested in reptile studies because you have a fascination with a certain type of species, or you envisage yourself working in a role that involves reptiles, then a course is extremely helpful. With Stonebridge Associated Colleges, you can study for a Reptile Studies Level 3 Award (RQF).
This accredited course will provide you with essential information that you can use to progress towards a rewarding career. There will be two units for you to delve into, and they will cover the following:
An introduction to reptile biology
Understanding reptile behaviour
Overview of reptile conservation
Introduction to reptile care and welfare needs
The units are broken down into various elements, and we have provided a snapshot of these below:
Unit 1: Reptile Biology, Behaviour and Conservation
Throughout this part of your reptile studies, you will explore the various conservation efforts that are being made around the world. With many forms of wildlife being in danger, there are global efforts to ensure that species' do not become extinct
This unit will also allow you to identify the different behaviours displayed by reptiles, and why they act the way they do in specific situations
Unit 2: Reptile Care and Welfare
Given that there are different species of reptiles in the world, it is important to know that each one requires its own type of care and welfare
During your study of reptiles, you will gain a strong understanding of what reptile welfare is and how you can promote it to ensure that their needs are being met
To achieve the Reptile Studies Level 3 Award (RQF), you will have to complete a series of assessments designed for you to showcase your in-depth theory knowledge. There will be various assessment criteria to meet to ensure that you secure your qualification. Upon successful completion of your reptile studies, you will receive the Level 3 Award.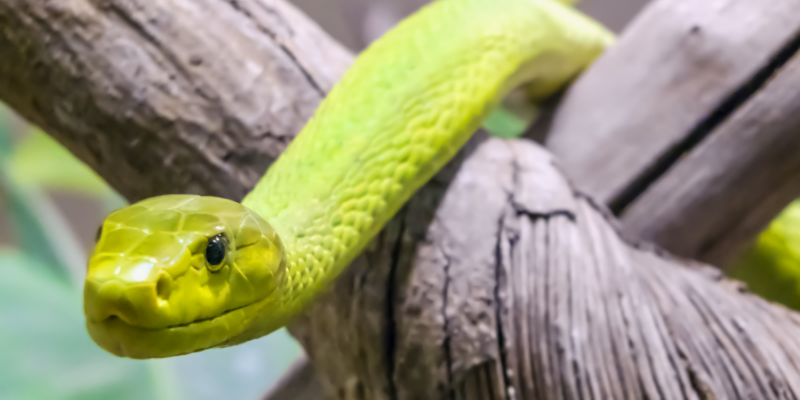 Career Prospects
There are vast opportunities when it comes to working with reptiles, and by obtaining this Level 3 Award, you will become an attractive candidate to prospective employers. It instantly shows that you have a depth of knowledge that others in your job market might not possess. There is no doubt that a person who studies reptiles will have a better chance of impressing an employee than a candidate without prior knowledge.
The study of reptiles can lead to many careers, but it is important to note that the below roles may require specified and additional qualifications.
Zookeeper
Naturalist
Wildlife Specialist
Researcher
For those of you who currently work in a zoo or do volunteer work for animal charities, the Reptile Studies Level 3 Award (RQF) will enhance your existing knowledge. This is beneficial if you are keen to work more closely with reptiles in your existing role.
Even if you are not planning on pursuing a career that involves the study of reptiles or working with various species, this qualification is still useful. For example, if you have reptiles as pets, gaining this additional knowledge could help you better care for them.
Explore the Benefits of Online Study
Stonebridge Associated Colleges is one of the UK's leading distance learning providers, with more than 650 courses and over 50,000 students enrolled at any one time. The Reptile Studies Level 3 Award (RQF) is recognised and regulated by Ofqual, so you can feel confident knowing that you will be earning an accredited qualification.
The course is taught online, eliminating classroom study, which means that you can learn from the comfort of your own home. The constraints of traditional learning don't apply here, so you can study at your own pace, tailoring your schedule around your existing commitments.
With Stonebridge Associated Colleges, you will be assigned a personal tutor, who will provide support and guidance throughout the course. You will also receive 24/7 access to all of your course materials as soon as you enrol.
Enrol Today!
If you are interested in the study of reptiles and would like to make a career out of it, then undertaking our reptile studies course will help you begin your journey! Call 0121 392 8288 to speak to a Career Advisor or click below to find out more details.