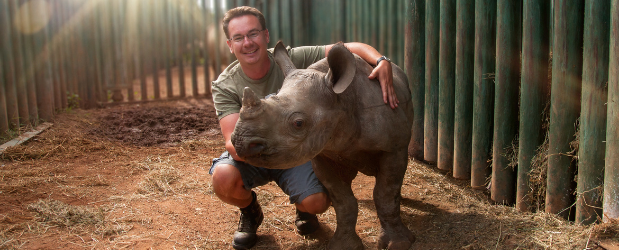 If you have a passion for animals and envisage yourself working with a range of wildlife species, then a role as a zookeeper could be the perfect fit. Not only will you get to interact with different animals, but you will be part of wider global conservation and sustainability efforts. A zoo is much more than an area where animals thrive, they are also pivotal in helping to maintain the natural habitats of wildlife.
Qualifications are not always required to work in a zoo, but if you want to stand out in a pool of candidates applying for a zookeeper job, an accredited course will certainly help. By studying a zookeeping course, you can learn the skills and techniques needed to succeed in the role through a combination of theoretic learning and practical experience. Below, we have explained how an online zookeeping course can make you a desirable candidate for an employer.
The Responsibilities of a Zookeeper
The roles and responsibilities of a zookeeper are varied, and no two days are the same. If you progress into this role, you will primarily be responsible for caring for a variety of species, ranging from penguins to tigers. Due to the different types of species that will be under your care, you will need to know the feeding habits, behaviours, and habitats of each animal.
Through an online zookeeping course, you will gain a strong understanding of the various duties required to perform in the role. These include:  
Observing animals for signs of distress or illness 
Preparing food for feeds 
Maintaining clean spaces for the animals 
Designing environments that match the animals' natural habitats 
Keeping records of animal behaviour and feeding habits daily 
Assist in raising young animals 
Collaborate with veterinary professionals  
Outside of caring for the animals, a zookeeper job also involves interacting with members of the public. One of the many great things about zoos is that they are educational centres for visitors, and as a zookeeper you can explain the conservation efforts of the zoo. You may also need to liaise with the media to get the zoo's message out to the general public. 
What Do You Learn in Zookeeper Online Courses?
If you are considering an online zookeeping course, then you are probably wondering what course to take to be a zookeeper. The Zookeeping Level 3 Diploma (RQF) is ideal as it covers everything you need to know about this coveted role. It is an accredited qualification that will put you in a strong position to secure a zookeeper job. While a qualification is not a necessary requirement, it is unlikely that you will get hired as a zookeeper without prior experience or study.
Stonebridge Associated Colleges is one of the UK's leading distance learning providers, with more than 650 courses and more than 50,000 students enrolled at one time. The Zookeeping Level 3 Diploma (RQF) involves a combination of online learning and practical training, giving learners an all-round knowledge of zookeeping.
The course is made up of multiple modules, with each one covering different aspects of zookeeping. A snapshot of the modules you will cover include:
Animal Welfare and Ethics – This is arguably the most important element that you will cover during the zookeeping course as your main priority is keeping the animals safe and allowing them to thrive. The unit will cover animal welfare and teach you about the ethical implications of caring for animals in a zoo
Management of Animals in a Zoo – It is vital that you are able to spot signs of illness and distress in the animals under your care. In this unit, you will be taught numerous observational skills that you can adopt, as well as how to keep daily records of behaviours and feeding habits
Conservation in Zoos – A zoo is not simply an area where people can visit exotic animals, it also plays a significant role in global conservation efforts. During this unit, you will understand why zoological collections are suitable for various forms of conservation
Zoos in the Media – As mentioned, a zookeeper job will involve liaising with the media, building good relationships. This online zookeeping course will teach you the value of the media for zoos and how you will be integral in communications
Practical Training Included in Your Zookeeper Diploma Course
One of the most exciting elements of learning the Zookeeping Level 3 Diploma (RQF) is that you get to work closely with various wildlife animals during 1 week of practical training. This zookeeping course is partnered with a number of high-profile zoos, including Blackpool Zoo, Colchester Zoo, Dartmoor Zoo and West Midland Safari Park.
You could also potentially complete your practical training at Jimmy's Farm and Wildlife Park, based in Suffolk. The Park was featured on TV show Jimmy's Farm and is run by famous farmer Jimmy Doherty, who is known for his friendship with celebrity chef Jamie Oliver.
Whichever zoo you choose for your practical training, you will be taught how to conduct the daily activities involved in a zookeeper job. You will get to experience working with different types of animals, some of the Zoos feature penguins, sea lions, giraffes, and aardvarks. During this portion of your zookeeping course, you will gain a strong understanding of dietary requirements and the behaviours of each species.
The practical part of your zookeeping course will allow you to put what you have learned into practice, while also grasping a better understanding of wildlife conservation. Through a blend of practical and theoretical knowledge, you will be well placed to get a zookeeper job. 
Benefits of Studying a Zookeeping Course Online
Traditionally, you would have to spend days on end in a classroom to achieve a qualification. Now, though, with the help of Stonebridge Associated Colleges, you can learn everything you need to know through online learning. The majority of the Zookeeping Level 3 Diploma (RQF) is taught online, and you will be given all the online course materials you need to do the theoretical study.
Convenience is one of the many reasons why an online zookeeping course is beneficial, but there are plenty of other perks to undertaking online study. These include:
Flexibility to learn at your own pace
No need to neglect your existing commitments
Study around your schedule, which is ideal for parents and full-time workers
Contact with your tutor and Student Support Officers
24/7 access to course materials
Other Courses to Consider
The passion you have for animal welfare can extend to other online courses, which will give you an even better standing in the job market. If you want to delve deeper into the nutritional needs of wildlife animals, then you should study for the Zoo Animal Nutrition Level 3 Award (RQF). Just like the zookeeping course, it is approved by Ofqual as part of the Regulated Qualifications Framework (RQF) and will be recognised by zoos during the application process.
Having this knowledge will not only make you a desirable candidate during your career search, but you will also be providing crucial assistance to various species of wildlife animals.
Enrol on Your Course Today!
If you are ready to transform your career into one that will hugely benefit the lives of species across the animal kingdom, enrol with Stonebridge Associated Colleges today. As soon as you sign up to the Zookeeping Level 3 Diploma (RQF) or any other animal courses, you will be given your course materials instantly. So, you can begin your learning journey straight away.
To speak to one of our Career Advisers, give us a call on 0121 392 8288 or visit our support centre and we will answer any queries you have.