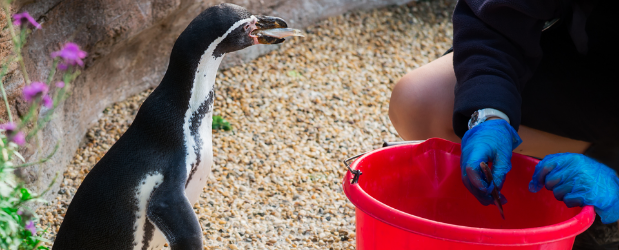 As a zookeeper your time will be split between duties that cater to the needs of the animals, and those that enrich the visitor experience of paying customers. This brings diversity to the role, which is one of the main reasons so many people find it appealing.
As a zookeeper, one minute you could be creating games that provide stimulation and enrichment for the animals in your zone. Next, you could be improving animal welfare by raising awareness and educating the general public about conservation issues.
This wide ranging profession requires someone who is adaptable and confident working with both animals and people. Aside from the public, you'll liaise with the broad network of professionals the zoos depend on. This can be anyone from zoological veterinarians to animal curators, conservation biologists, the zoos director or general curator.
The animals you work with will be equally as diverse. And most keepers will specialise in working with those in a particular section of the zoo. So, if you're drawn to reptiles, birds, big cats or aquatic species, you can specialise your skills to care for them professionally.
If you're interested in this career path, find out more by exploring a typical day in the life of a zookeeper below.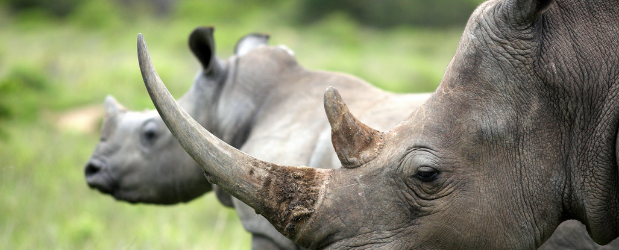 Morning Meeting
A lot of zoos start their day with a morning meeting. This is usually led by your section curator or the manager of the zoo. It provides the opportunity to deliver news to the wider team, mention any updates, developments or challenges. This could be anything from discussing the plans for a new exhibit or providing health updates. Such as a pregnant animal.
The zoos vets can often attend these meetings to discuss the progress of animals who are receiving medical treatment. Keeping you up to speed with any additional duties you may need to perform for the animals in your area. Once the meeting is concluded, you'll go about the rest of your day.
Animal Observation
You'll need to monitor the animals in your section to make sure they are in good health. One of the best ways to do this is by going around each enclosure and observing their condition and behaviours. Oftentimes, health problems can be identified early as animals can show signs of discomfort. Or irritation with something that is bothering them.
Through daily observation, you can pick up on changes early on. Passing on details of any issues you may identify to the vet or section manager.
Cleaning and Maintenance
Another essential aspect of ensuring the health and welfare of animals in zoos is by cleaning and maintaining their enclosures. As a zookeeper, this will be a key part of your job and will often be performed early on in your day.
This typically includes removing animal waste, taking away uneaten food, changing dirty bed materials, hosing down and scrubbing enclosures. Pest control is also a big part of this maintenance, to ensure animals are free from irritants and anything that would otherwise cause them harm.
Security Checks
A typical follow on from maintenance is performing security checks on animal enclosures. This is a critical job for zookeepers and anyone else who enters the areas where animals live. You'll need to go around each enclosure and make sure that gates and doorways are properly secured. This could also include checking fences and any other security barriers located in the area you work in.
Completing security processes is one of the most important duties of a zookeeper. As it ensures the safety of animals, zoo employees and visitors.
Feeding
Another significant job on your duties list will be preparing nutritious feed for the animals. You'll follow the diet plans prescribed by the zoo's vet and make sure animals get their required daily intake. This may require you to perform feeding duties multiple times a day and in various ways depending on the species.
Many animals benefit from the stimulation experienced from finding hidden food. So part of this task may involve hiding it or making their acquisition of it a challenge.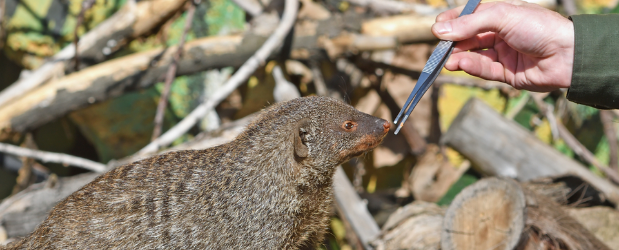 Enrichment
Similarly to hiding food, you'll be responsible for providing stimulation and enrichment for animals through various means. This is hands-down one of the more enjoyable parts of your day. As you get to enhance their physical and mental wellbeing in creative ways. This could involve anything from designing games and activities that encourage animals to play, exercise and enjoy mental stimulation.
Visitor Experience
A big part of zookeeping is educating the zoo's visitors about the conservation efforts of the zoo. Plus, the reasons why animal species and biodiversity are in decline and what individuals can do to better protect wildlife.
What you'll be involved with will depend on the zoo you work in and the activities they provide. This could include guided tours for individuals, schools and groups, delivering presentations or conducting question and answer sessions.
On Call Assistance
For the most part, the hours you'll work will be along the lines of a regular nine-to-five. However, you may be required to stay on call sometimes, in case a crisis or emergency arises. The animals in the zoo could have a health emergency outside of the zoos operating hours. And other problems could occur on the premise that require staff assistance. In these instances, you may need to head back to the zoo late into the evening. Or at any time of the night.
Research and Learning
With the diverse range of animals in your care, your learning as a zookeeper never really stops. Outside of your working hours, you may need to complete additional research and study. This can help you stay up to date with the latest zoology and animal-care related news and research. Learning more about the many species in your section can also help you provide better care and enrichment for them. So studying animal behaviour, biology, emotional nature, physiology and other similar aspects can become a large part of your work life.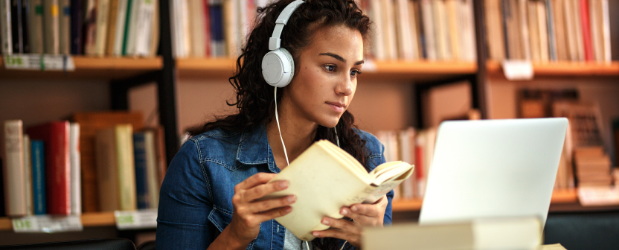 Get Qualified Online
If the routine and duties of a zookeeper appeal to you, we can help you make this career move. We have online courses that will help you gain the desired knowledge and skills for a zookeeping career. And they can be studied where and when it suits you.
Our online Zookeeping Level 3 Diploma (RQF) expands your understanding of zookeeping. Teaching you how to care for large animals with complex needs in both zoos and safari settings.
The majority of the course is theory-based, so it is studied online and can be completed at your pace. There is also a practical element to the course which enables you to gain essential hands-on experience ahead of employment.
You'll experience first-hand what it's like working in a zoo. Which will help align you to roles as a zookeeper once you're ready to look for paid positions. And since zookeeper roles are highly competitive, gaining a targeted vocational qualification will help you stand out against the crowd.
Stonebridge Associated Colleges is one of the leading UK distance learning providers. With many online courses to help you reach your career goals.
Find out more about our zookeeping diploma and how it will help your career by clicking the link below.