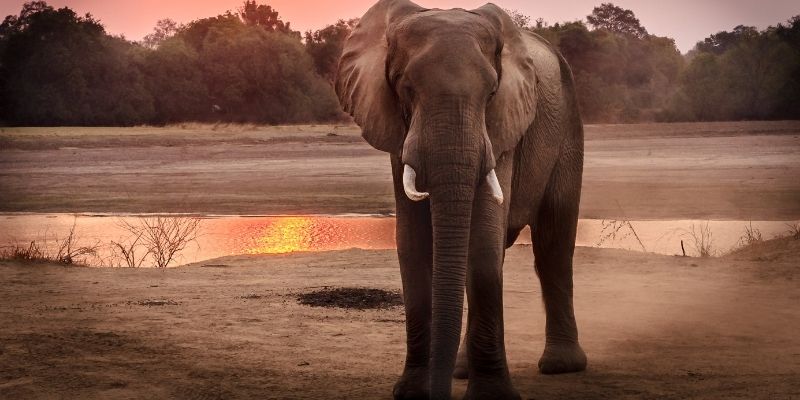 The world is full of fascinating and wonderful creatures that make our natural world vibrant and exciting. It is no secret that the UK is a nation of animal lovers, and for many, this love extends beyond the adoration for family pets. Wild animals play an important role in our ecosystem, but sadly their existence is being threatened, which is why wildlife conservation is crucial.
From illegal poaching to global warming, there are a variety of factors leading to our beloved animals becoming extinct. To prevent this from happening, wildlife conservation jobs are in place. Through a range of programmes and wildlife conservation volunteering, steps are being taken to protect the natural world.
If you are passionate about animal conservation and you want to pursue wildlife conservation jobs without having to study a degree, then continue reading! We explain the steps you can take to make a significant difference to the lives of wild animals across the globe. We also delve into the aim of wildlife conservation and volunteering examples. If this sounds like a path you want to take, then what better time to begin your journey than on World Wildlife Conservation Day!
What is Wildlife Conservation Definition?
Essentially, wildlife conservation is a practice that is designed to protect animals, plants, and their natural habitats. Many people are unaware of the benefits that wild animals bring to the world, as they not only enhance their own species, but they also provide balance and stability to the natural world around us.
The aim of wildlife conservation is to ensure that these species continue living, and in the process, those who work in wildlife conservation jobs promote the benefits of sustainable living to the public. As part of these efforts, World Wildlife Conservation Day was introduced.
In 2012, then-United States Secretary of State Hillary Clinton launched World Wildlife Conservation Day to raise awareness for endangered species and engage with conservationists, highlighting various issues, such as wildlife trafficking.
There are a range of reasons why many species are becoming endangered, but the main ones are below:
Habitat loss – The loss of habitat comes from a range of factors, both climate related and human activity. With the construction of roads, canals, dams, housing, and various agricultural setups, natural ecosystems are being damaged
Disease – There are diseases associated with animal species and as they spread so do the diseases with them. If untreated, this can lead to extinction for certain species
Pollution – Various animal populations suffer due to environmental pollution. This is because various habitats are damaged as a result of greenhouse gases etc. This can also directly affect a species of animal
Invasive species – An invasive species is a species of animal that comes into a new ecosystem and can struggle to adapt, which in some cases ends in death. Some species thrive, but the ones that don't can die off
Human population – There are more than seven billion people on the plant today and that figure will grow as the years go by. Because of this, natural resources are being used up faster, which endangers the habitats producing these resources
While the above examples are important to note, wildlife conservation is also in place to protect species that are being poached. Rhinos and elephants are often targeted for their horns and tusks respectively, with these parts being sold illegally for large sums of money. As well as this, many poachers take the meat from wild animals to make money, which is leading to the endangerment of various species.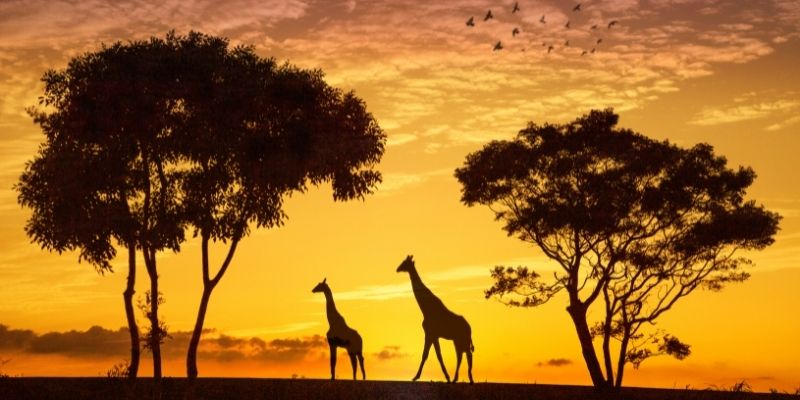 An Example of Animal Conservation Volunteering
There are many organisations that specialise in animal conservation, including the following:
World Wildlife Fund
Conservation International
Wildlife Conservation Society
United Nations
Each organisation that focuses on animal conservation has their own way and methods of meeting the aim of wildlife conservation. The approach can also be dependent on the type of organisation. For example, the United Nations (UN) has the authority to influence the globe's lawmakers, while smaller organisations focus their attention on the ground by visiting habitats across the world.
While there are plenty of wildlife conservation jobs, many individuals interested in protecting the world's creatures and habitats take part in wildlife conservation volunteering. This is a significant part of the effort, and some examples of wildlife conservation volunteering include:
Hands-on work at a wildlife rescue centre
Volunteering at a sanctuary
Taking part in research
Raising awareness of sustainable living to various communities
The above options are ideal for individuals who want to take part in wildlife conservation volunteering, but larger organisations can take steps further. Examples of this are:
Work with the government to protect national parks and wildlife refuges
Write legislation to protect multiple species
Work closely with police to enforce prosecution of wildlife trafficking, illegal poaching, and other wildlife crimes
Promote biodiversity
Work with filmmakers and photographers to document endangered species and the damage being caused
How to Get a Job in Wildlife Conservation
If you are passionate about protecting the world's species, then you may be considering applying for wildlife conservation jobs. There are various careers that meet the aim of wildlife conservation, such as:
Wildlife Manager
Wildlife Educator
Wildlife Biologist
Wildlife Technician
Wildlife Consultant
Outreach Specialist
It is important to note that an animal conservation degree is a must-have for a range of jobs in this sector, but it is possible to achieve a meaningful wildlife conservation job without obtaining a university degree. We have outlined the possible routes you can take below:
Volunteering
Before you embark on any wildlife conservation jobs, you should do your research to see which roles take on non-graduates as part of their recruitment policy. Without an animal conservation degree, you will bolster your chances of progressing in this sector by volunteering. Consider the following tips:
Volunteer at wildlife refuges or sanctuaries in your local area
Research international conservation volunteer programmes
Networking
By joining various conservation clubs or groups, you will be introduced to individuals who have experience working in wildlife conservation jobs. You may also interact with academics and campaigners when attending conferences, seminars, and other events. By forming professional connections, you will put yourself in a strong position to get your own wildlife conservation jobs, all without an animal conservation degree.
Blogging
To showcase your passion and determination in wildlife conservation, creating a blog or trying to get articles published in local or national newspapers will give you a voice. By getting your opinions out there, you could attract the attention of organisations willing to offer wildlife conservation jobs to the right people. Having knowledge is important, but dedication and passion is a huge part of it.
Vocational Training Courses
Instead of studying an animal conservation degree, there is no reason why you cannot gain a range of essential skills and specialist knowledge of certain species through vocational courses. In fact, it would be beneficial for you to gain Level 3 qualifications as you are more likely going to be an attractive candidate for a potential employer.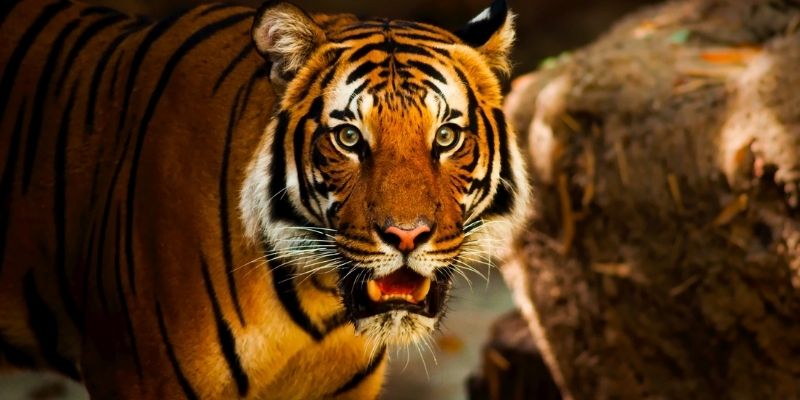 Make a Difference Without a Wildlife Conservation Degree
If you opt to study vocational courses rather than study for an animal conservation degree, then Stonebridge Associated Colleges should be your first point of call. We deliver a range of regulated Level 3 courses that touch on wildlife conservation efforts. Below, we have outlined a handful of our courses that will help you pursue wildlife conservation jobs:
Zookeeping
Our Zookeeping Level 3 Diploma (RQF) is a popular course that can kickstart your career as a Zookeeper, Zoologist, Wildlife Ranger, and more! By taking this course, you will achieve the following:
An understanding of the vital role zoos play in conservation
Skills in animal welfare and care
Preparation for employment in this sector
An employer recognised RQF qualification
Zoo Animal Nutrition
The Zoo Animal Nutrition Level 3 Award (RQF) will focus on the nutritional elements of wild animals, which contributes to the efforts being made in animal conservation. With this course, you will get the following:
An Ofqual regulated Level 3 qualification
An understanding of the nutritional requirements of animals in captivity
Knowledge of the nutritional needs of omnivores, carnivores, and herbivores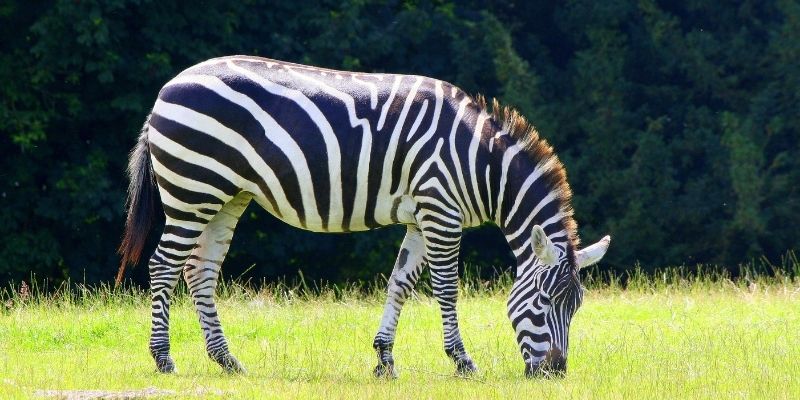 Zoology
The Zoology Level 3 Diploma is ideal for anyone looking to progress into wildlife conservation jobs as it gives you a broad knowledge of the subject matter. This course provides the following:
A platform to pursue a range of careers in the wildlife conservation sectors
Gain a ZSL Fellowship
A recognised Ofqual regulated qualification
Reptile Studies
If you have a keen interest in protecting the welfare of reptiles, then the Reptile Studies Level 3 Award (RQF) will give you the knowledge you need to embark on a career in this sector, which aligns with wildlife conservation jobs. By studying this course, you will gain the following:
Knowledge about the welfare and care of reptiles
An understanding of the conservation efforts for reptiles
Facts about the biology of reptiles
A regulated qualification
Elephant Studies
Elephants are a key part of the animal kingdom, and by enrolling on the Elephant Studies Level 3 Award (RQF), you can gain a solid understanding of these glorious creatures. Upon completion of the course, you will:
Understand the evolution of elephants and the wildlife conservation efforts being done to protect the species
Know how to improve the welfare of captive elephants
Gain a recognised Ofqual regulated qualification
Carnivore Studies: Big Cats
If you are fascinated by lions, tigers, leopards and other big cats, then you can study everything you need to know through our Carnivore Studies: Big Cats Level 3 Award (RQF) course. You will benefit from the following:
Knowing the principles of big cat care
Understanding the conservation of carnivores
Being able to identify the behaviours of big cats
A recognised Ofqual regulated qualification
Please note that all of the above animal courses are delivered online, meaning that you can study from the comfort of your own home. By gaining any of the above qualifications, you have the potential to pursue wildlife conservation jobs without the need for an animal conservation degree. However, it is important to research your chosen career path before embarking on it.
Start Learning About Wildlife Conservation Today!
Given that there are various routes to take to work in wildlife conservation, there is nothing stopping you! You don't necessarily need an animal conservation degree to achieve rewarding wildlife conservation jobs. To celebrate World Wildlife Conservation Day this year, why not take significant steps towards making a difference in wildlife and habitat welfare.
By studying vocational courses, you will be one step closer to your goal, so to find out more, give our Course Executives a call on 0121 392 8288. Alternatively, contact us online or click below to get started!