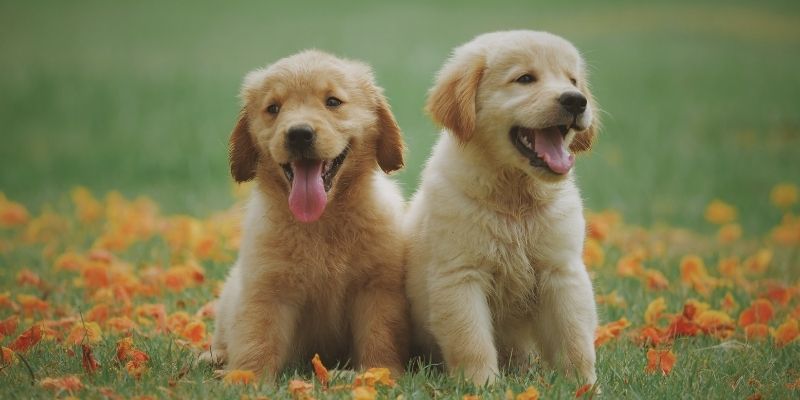 If you would describe yourself as an animal lover, or even a pet obsessive, why not move into a career that indulges this interest? By becoming a pet photographer, you will literally spend your time gazing at adorable animals, whether it's through the lens or editing images during postproduction.
There are upwards of 40 million pets in the UK, and recent studies have shown that UK pet owners take more pictures of their pets than they do of their families.
This widespread adoration for animals and the rise in social media has led to a boom in people wanting professional pictures of their companion animals. Not only to share on their own social media, but even on profiles dedicated to their pet entirely!
This has made pet photography a very lucrative market. So, not only can you do something you love, you can also make a substantial living from it in the process.
What Does a Pet Photographer Do?
In short, a pet photographer is a professional photographer who specialises in taking pictures of people's pets. In many instances, they are hired privately by pet owners to capture images of their companion animals that they can have as a keepsake. Though there are many occasions when they will be hired by corporate clients.
As a professional pet photographer, you can work either in a freelance capacity or secure employment with an established firm. Depending on the way you or the company you work for chooses to operate, this could be as a mobile pet photographer or in a fixed studio location.
Your location, the way you operate and the type of pet photography you specialise in will all dictate how much you can charge for your services.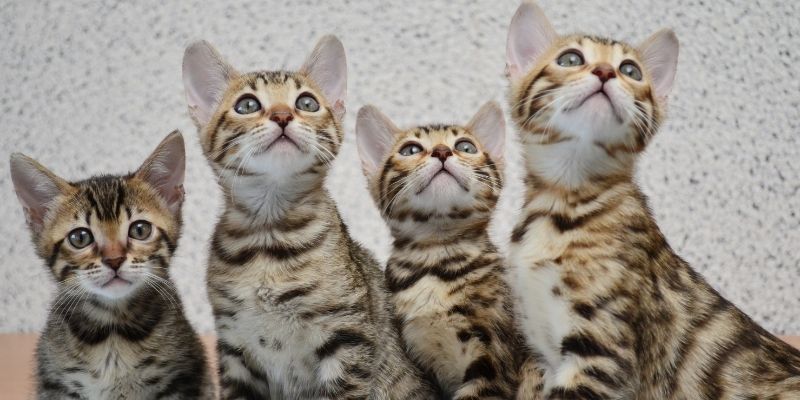 What Type of Pet Photographer Can I Become?
You may think that pet photography is a fairly one-dimensional profession. However, there are many professionals in the industry who all focus on a different niche. You can align yourself with any of the areas below or provide an overarching service that offers them all.
Underwater Pet Photography
If you follow pet pages on social media, you've no doubt seen the photographs of dogs chasing their balls from under the water. These hilarious images are just some of the methods used to capture shots of pets underwater. To specialise in this area, you will need to invest in waterproof pet photography equipment.
Creative Pet Photography
If you are skilled in graphic design, you can get involved with more creative pet photography. In this instance, you would design interesting backdrops in which the image of your client's pet would sit. Or alter the images in certain ways, like adding eccentric outfits digitally for the animals to wear.
Shelter Pet Photography
Thousands of pets end up in shelters every year that are desperate to find a new home. By becoming a shelter pet photographer, you can take images of these animals that will help pair them with a new loving family. This is why pet adoption photography is such an important avenue of this profession.
End of Life Pet Photography
One of the hardest things for any pet owner to go through is the death of their beloved pet. As an end of life pet photographer, you specialise in capturing beautiful images of the animals before they pass over.
This could be pictures of the animal having their favourite treat one last time, or a heart-warming shot of the owners sharing a cuddle with their companion. Specialists in this area have a great deal of empathy and patience to handle these shoots delicately and with the utmost respect.
Family and Pet Photography
Another popular area of pet photography that requires you to be good with both animals and people is family and pet photography. In many cases, you'll find the owner wants to be included in the shot. So, you'll need to know the best way to get the most out of both subjects in the same photograph.
Another common branch of this is pet and baby photography. This requires additional skills as you need to be able to place the baby carefully and comfortably in the shot while getting the pet to sit in the right position.
Corporate Pet Photography
There are many instances that you could be hired to work on a corporate basis. When you think of the professional imagery used to advertise pet food, products and pet-related services, it's easy to see the high number of businesses that require a corporate pet photographer.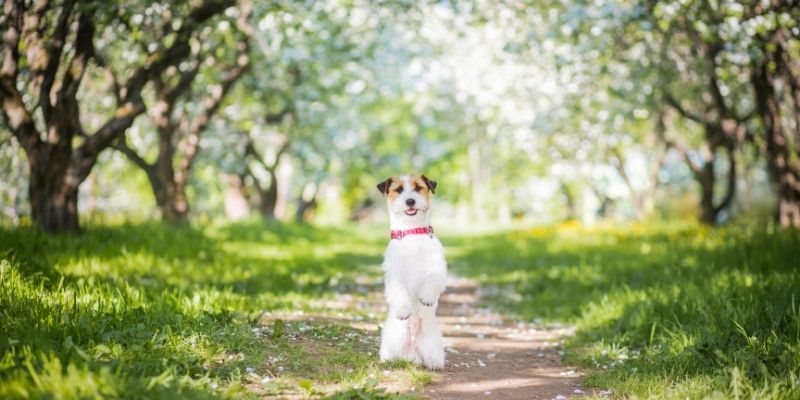 How to Start a Pet Photography Business UK
If any of these avenues of pet photography sound like your ideal career, or you want to get the skills to offer the full package, you will need to first learn how to take professional images of pets.
A course dedicated to teaching pet photography is undoubtedly the best place to start, as it will teach you everything you need to begin working in this area. The online Pet Photography Level 3 Award (RQF) offered by Stonebridge Associated Colleges is one such course that will take you from amateur to professional in a matter of weeks.
Through industry-specific modules, you will study:
Digital Photography
Learn the components of a digital camera
Understand how the basic controls and parameters work
Be able to apply photographic techniques
Understand image composition
Understand camera usage in animal photography
Pet Photography
Become familiar with pet photographing techniques
Know how to create professional lighting settings both inside and outside the studio
Understand the basics of photo editing and postproduction
Become familiar with ethics when working with animals
Be able to produce a pet photography portfolio
Not only is this qualification nationally recognised, it is delivered completely online so you can learn when and where it suits you.
Start Learning with Stonebridge Today!
If you're ready to take the next step, Stonebridge Associated Colleges can help elevate your photography skills to a professional level.
By studying our online Pet Photography Level 3 Award (RQF), you will benefit from dedicated tutor support and flexible payment options to make the cost of your education more manageable.
You can discuss the course content and the benefits of learning with us further with our Course Executives today. They will answer every question you have and help you take the next steps to enrol.
Call them on 0121 392 8288 or contact them online now. Alternatively, you can view the course in more detail below.