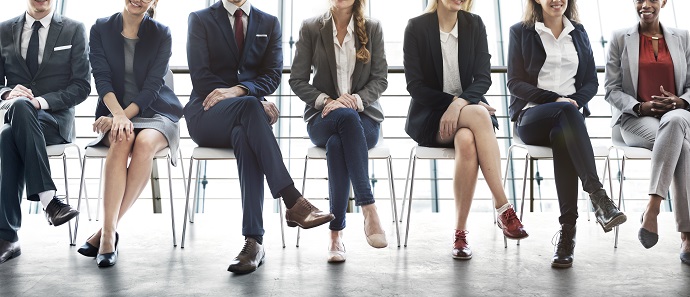 Let's get down to business!
Gaining a business administration qualification is a sure fire way to kick-start an exciting and profitable career. Embarking on an online study programme like the Level 3 RQF Diploma in Business Administration course, guarantees to increase your confidence in the workplace, hone your professional abilities, and prepare you for life in a modern office.
The good news for business administration graduates is that the world of business is vast, varied and brimming with exciting opportunities. The job market is practically calling out for organised, forward thinking individuals who are looking to begin a varied and rewarding career in business. So if you are practical, adaptable and a great team player,read on and find out where a diploma in business administration could take you…
Administrative Assistant
Salary Range: £14,000 – £30,000 per year
What are the main responsibilities of an admin assistant?: Updating computer records, typing up reports, photocopying, arranging and recording meetings, ordering office supplies, dealing with enquiries over the phone, corresponding via post and via email.
About the job: An administrative assistant is responsible for supporting business managers and ensuring everything in the office runs smoothly. This role takes a great deal of accuracy and organisation. It is also essential that the administrative assistant has a basic understanding of the internal workings of the business. Fortunately for job seekers, there are plenty of roles up for grabs. In fact, almost all major businesses employ administrative assistants. This means that no matter what an individual's interests are, they could likely find a job working in their chosen field.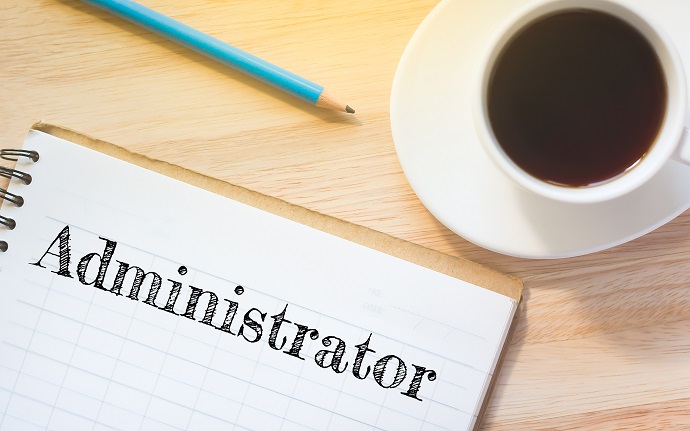 Programme Administrator
Salary Range: £17,000 – £26,000
What are the main responsibilities of a programme administrator?: Communicating with past, future and present students, responding to enquiries, dealing with assessment documentation, orchestrating exam timetables, keeping records for the school, maintaining student files.
About the job: A programme administrator usually works within an educational setting. In most instances they are employed by further education colleges and universities. The role of a programme administrator differs from post to post, but the general goal is to help the institution run smoothly. Some employees may work with admissions and enrollment, making sure that students are all on suitable courses, while others may help coordinate exams and assessments. To succeed in this position, candidates need to work closely with academic staff and students alike.
Payroll Administrator
Salary Range: £15,000 – £28,000
What are the main responsibilities of a payroll administrator?: Checking employee time sheets, issuing pay, calculating tax and national insurance, processing holiday pay and sick pay, issuing P45 and P60 certificates, calculating overtime payments.
About the job: Working in a company's accounts division, a payroll administrator is responsible for organising the accounts so that every member of staff is paid promptly and correctly. These professionals must be extremely organised, effective communicators and also have the ability to work with numbers. Given that most companies have strict payroll deadlines, they must also be able to work well under pressure. Furthermore, it is worth noting that most companies, no matter how big or small, employ payroll administrators. This means that there are plenty of opportunities for individuals to find work.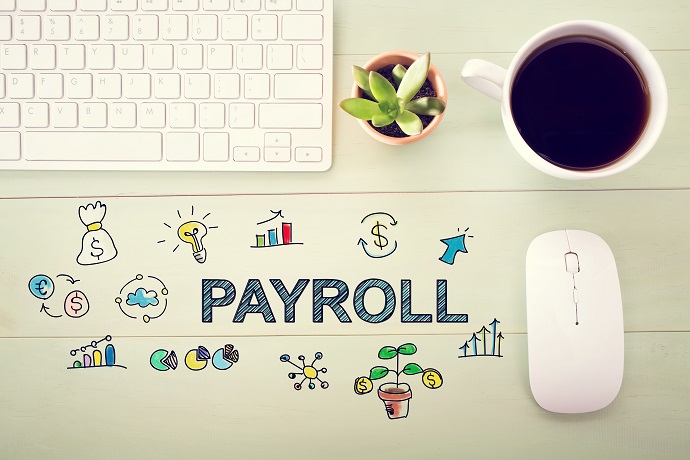 Data Entry Clerk
Salary Range: £12,000 – £25,000
What are the main responsibilities of a data entry clerk?:Collating and storing data, entering personal information into databases, keeping up to date with the latest computer software, communicating with colleagues and customers, offering good service.
About the job: Working mainly in an office, a data entry clerk is responsible for collating and storing important information. In order to qualify for this role, individuals must be able to type both speedily and accurately and be competent using an array of computer programmes. On top of this, they must also be able to manage time effectively and work to deadlines. Often the data that these professionals deal with is of a personal nature. This means that data entry clerks must also be able to demonstrate discretion and maturity in their work.
Personal Assistant
Salary Range: £18,000 – £50,000
What are the main responsibilities of a personal assistant?:Answering calls, arranging meetings, booking appointments, general admin, handling enquiries, responding to emails, conversing with clients, assisting with work and presentations, standing in for the employer.
About the job: Every personal assistant has a slightly different job role. This is because the role heavily depends on the person who they are assisting. For example, some employers need more help with organising and diary management, whilst others need more help with personal errands. In some cases, an employer may seek a personal assistant with a specific skill, such as a foreign language, who can help them complete their day to day tasks. Many personal assistants become so personally and professionally valuable to their employers that they end up becoming indispensable and holding their positions for many years.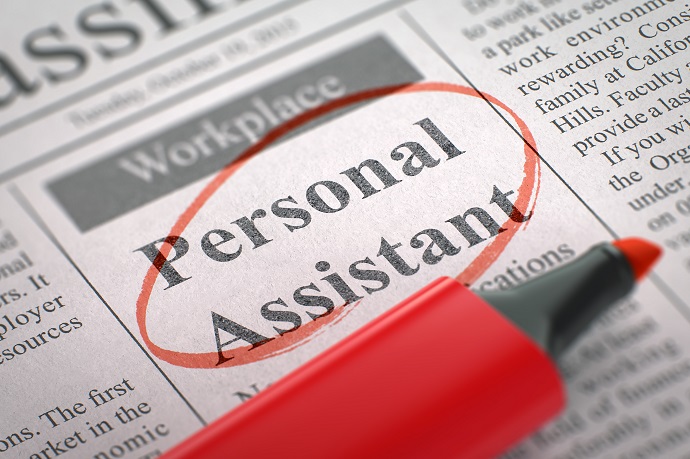 Secretary
Salary Range: £14,000 – £25,000
What are the main responsibilities of a secretary?:Diary management, answering calls, liaising with clients, taking bookings, planning travel, filing, printing, handling confidential information, responding to emails, updating records.
About the job: Every secretary role differs depending on the employer, however all roles require some common fundamental skills. Secretaries must be organised, IT literate individuals with great problem solving abilities and an excellent telephone manner. They must also be personable, professional and able to uphold the values of the company they are employed by. As a secretary, you may work for a corporate business, a school, a doctor's surgery, or even a dentist. Depending on your role, you may also be able to work part-time or flexible hours.
Self-employed
Salary Range: Dependent on business
Main responsibilities include: In this instance, an individual's responsibilities will completely depend on the nature of their business.
About being self-employed: Students who complete a business administration course may go on to become self-employed. Of-course, to do this, these students will need a business idea and a business plan to begin with. However, once they have this is in place, their business administration qualification will help them do the rest. During the course of the Level 3 RQF qualification, students will learn the legal and practical implications of running a business. They will also discover ways to plan, negotiate and present in a business setting. These skills will come in useful on a day to day basis when running an independent business.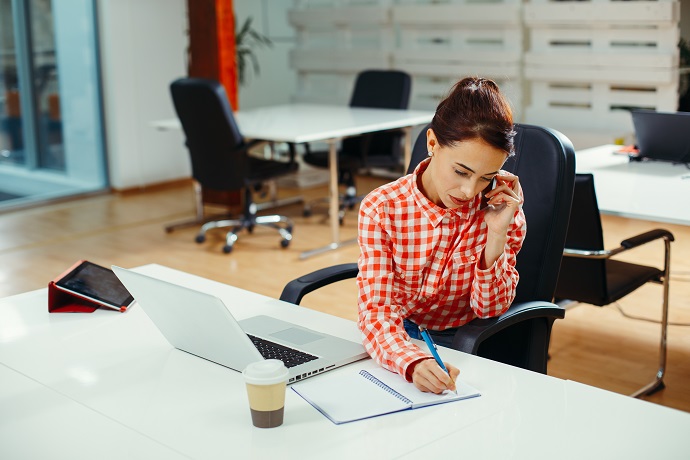 Get Qualified
If you haven't yet achieved a business administration qualification, and this sounds like something you might want to do, then check out our
Business Administration course page
to find out more. This distance learning qualification for adults is the perfect way to ease back into education and kick-start your new career.