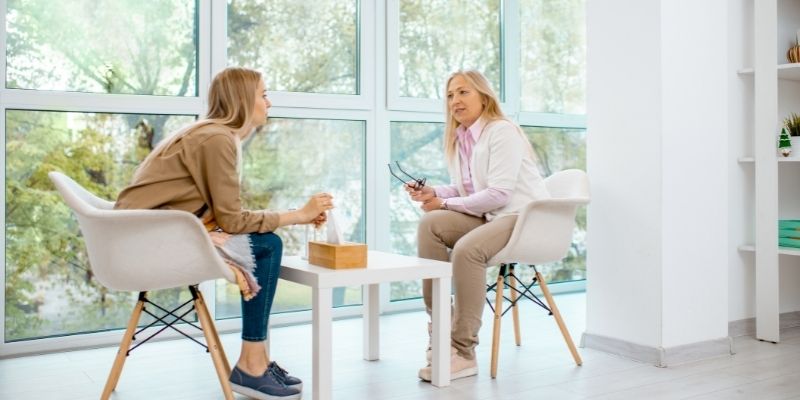 As we navigate through life, we experience moments that can affect our mindset. Some people go through traumatic events that cause them distress long after the incident has happened. Mental health can be affected in many ways and for multiple reasons – it is not a black and white issue.
For someone struggling with their mental health, every day can feel like an uphill battle, but there are ways to alleviate this feeling, and one of these is through counselling. By enlisting the support of a trained professional, people can identify the root cause of the problem and introduce mechanisms into their everyday lives to help them cope and feel happier.
If you have ambitions of becoming a counsellor and are looking to study a Level 3 counselling course online, we can point you in the right direction. Below, we have outlined the principles of counselling, and everything you need to know about counselling courses.
What is Counselling?
Counselling is a form of talking therapy that is provided to individuals who need help coping with problems that are affecting their everyday lives. Generally, counselling is performed one-to-one, with the individual being encouraged to talk freely in a safe and confidential setting. There are many reasons why a person would seek counselling, and we have listed some of them below:
Mental health issues or enduring disorders
Confusion over sexual identity
Dealing with health diagnoses
Dysfunctional family problems
Coping with traumatic life events
Understanding complicated emotions
Essentially, counselling provides support and guidance to anyone who requires it. If you have a caring and compassionate nature, are easy to talk to, have evolved listening skills, and understand the importance of creating healthy environments, then a role as a counsellor could be perfect for you.
You will have a range of responsibilities when working in this profession, including the following:
Improve clients' mental and emotional wellbeing
Adopt and implement various therapy techniques
Encourage clients to talk about their feelings
Help them realise goals to work towards
Coach clients to develop tools that will trigger positive change
It is important that you build trust with your clients, supporting them in a way that adheres to their needs. No two clients are the same, so it is essential that you treat each individual as just that, an individual.
Many people find it difficult to open up, so you have the difficult task of creating an environment that they feel comfortable in to do this. By studying accredited counselling courses online, you can begin developing skills that will prepare you for a future role in this profession.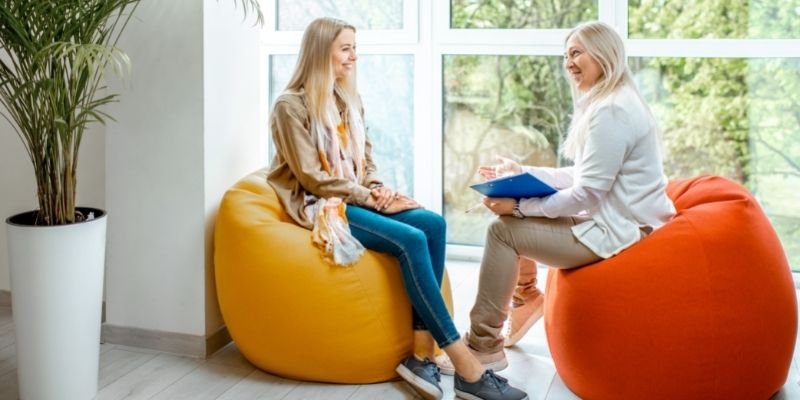 What Qualifications Do I Need to be a Counsellor?
To become a fully licensed counsellor in the UK, there are various routes that you can take. You will require qualifications and adequate training, but the great thing about studying counselling courses online is that you can do this at any stage of your life. Whether you have just left school or want to change your career, you can gain the qualifications you need to become a counsellor.
It is advisable to start your journey with an introductory course, such as Counselling Skills (RQF) Level 2. This will allow you to get a feel of the profession and decide whether or not it is right for you.
A Level 3 Diploma in counselling is a key part of your education that will guide you towards professional training. You could also achieve adequate training from a Level 3 Diploma in psychotherapy. The next step could take you to degree level, and then further to a master's or doctorate. 
However, it is important to note that it is not necessary for you to get a degree in counselling because there are many licensed and accredited counselling courses you can take. Gaining hands-on experience is also important during your studies, as it will help you build a well-rounded skillset. 
Another route you could take after completing introductory courses is to study the following:
Level 3 Certificate in Counselling
Level 4 Diploma in Counselling Skills
Level 5 Diploma in Therapeutic Counselling
What is the Best Online Course for Counselling?
If you are keen to build up your knowledge and develop techniques after obtaining Level 2 training, then you should seek a Level 3 counselling course online. With the help of Stonebridge Associated Colleges, you can study Counselling Skills (RQF) Level 3, which is accredited by awarding organisation NCFE and the Council for Awards in Care, Health and Education (CACHE).
Studying this regulated Level 3 counselling course online will provide you with a range of skills and techniques that will help you understand your role as a counsellor. As part of this Level 3 counselling course, you will cover the following:
How to establish and build relationships with your client
The importance of counselling and the various theoretical approaches involved
How to work within the ethical framework
Meanings of discrimination and diversity
Understanding group dynamics and personal development
Unlike traditional in-person study, you will not be restricted by classrooms, nor will you have to pass an exam to achieve your Level 3 Diploma. Instead, by learning from our online counselling courses, UK students will undergo a series of assignments as opposed to an online exam.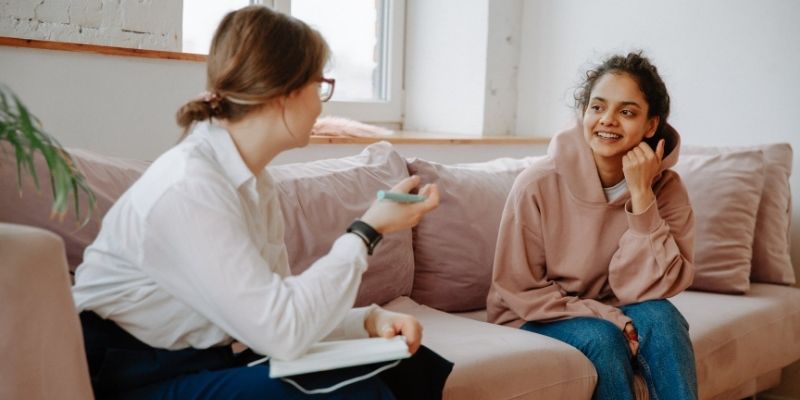 This Level 3 counselling course requires you to complete a number of question papers, with each one based on each unit. An experienced tutor will mark your papers and provide feedback so that you can progress through the rest of the course.
How Long Does a Level 3 Counselling Course Take?
Generally, the Counselling Skills (RQF) Level 3 course should take around 400 hours to complete. We advise that you spend around 1-2 hours on each question paper. The time it takes for you to complete the entire course is up to you, though. All of our online counselling courses, UK learners, are taught online, so you can study at your own pace and in your own time.
What Next?
Once you have obtained your Level 3 Diploma, you can progress to higher levels of education. Eventually, you could embark on a degree or course that is accredited by the British Psychological Society (BPS). You may also want to consider a foundation degree and diploma that is in partnership with the Counselling and Psychotherapy Central Awarding Body (CPCAB). 
There are various universities and educational establishments that offer these accredited counselling courses, but make sure you do your research before applying. Each higher education establishment sets its own entry requirements, so you may need additional qualifications to apply.
Progress Your Career Today!
If you are looking to study a Level 3 counselling course online, all you have to do is enrol with Stonebridge Associated Colleges. As soon as you do, you will be given all the learning materials you need to complete your counselling course online. There are many benefits to enrolling with us, including:
Flexible learning – Study at a time that suits you, without the restrictions of classroom study
Study anywhere – All you need is a computer/laptop and a stable internet connection
Unlimited access – You will be given 24/7 access to your course materials online as soon as you enrol
Tutor support – You will receive guidance and feedback from a personal tutor as you progress through our counselling courses
Innovative platform – Everything you need can be accessed online, all in one place!
To find out more information about how you can study a Level 3 counselling course online, speak to one of our Course Executives on 0121 392 8288 or contact us online. Alternatively, click below to learn about the available counselling courses.