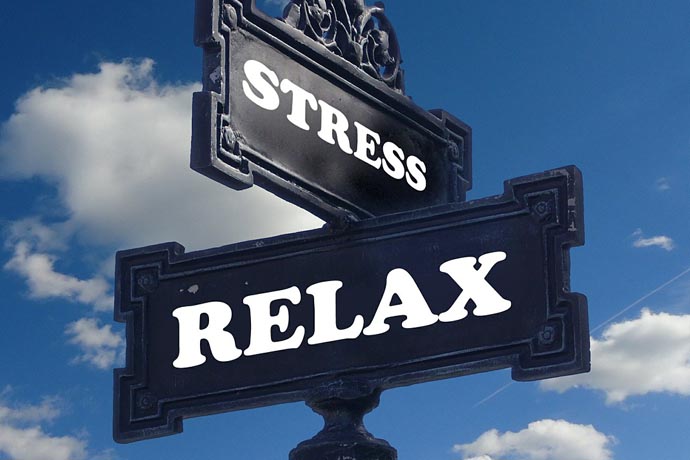 Our modern fast-paced lifestyles are full of work and commitments
Free time is and ever-dwindling, it's no wonder we're getting stressed. According to a study 1 in every 3 people have said that they feel stressed. Stress is our body's way of telling us we need to slow down a little. It can be in the form of physical or emotional responses. Today is National Stress Awareness Day, helping to highlight the signs of stress and help people cope and to de-stress. Looking out for the warning signs is important, as stress can lead to more serious health problems such as high blood pressure, obesity and depression.
If you're getting irritable or snapping at people close to you, it might be because you're stressed. We often don't realise we're stressed until it's too late, if you're experiencing any of the following, you might be experiencing stress
Signs of stress:
Change in sleeping patterns (i.e Difficult falling asleep, regularly waking up)
Feeling anxious
Irritable
Racing thoughts
Headaches
Although there's no way to stop yourself getting stressed, there are plenty of things you can do to cope with stress and manage the symptoms.
What you can do to relax:
Breathe deeply – It might seem silly, but studies have shown that controlling your breathing is a great way to calm you down. It can be done anywhere and only takes a couple of minutes
Go for a walk – This doesn't have to be an hour long trek, it could just be around the block, but the fresh air and exercise will do wonders for you
Switch off – We're all glued to our phones, tablets and laptops. Try taking a break, read a book or make a cup of tea. It'll still be there when you get back!
Think positively – Picture this, you're driving to work, there are road works and the traffic is awful. You can feel yourself getting worked up and you start panicking – you'll miss those important deadlines, your boss will give you a warning. Stop and think about it differently, you've got an extra 10 minutes to yourself – why not practice those breathing techniques?
Many people experience stress throughout their lives. It can in the form of job stress, money worries, family difficulties and even long commutes. You're not alone, and once you've spotted the signs, you're one step closer to managing it.
On Twitter alone, stress is mentioned every 2 seconds. JustPark have developed a Stess-o-Sphere to track and explore the things that stress us out the most.
If you are interested in ways to deal with stress professionally, we offer a number of stress management courses to give you the knowledge and skills to cope with your own and other's stress in a range of environments
Traffic, tight deadlines, the kids refusing to go to bed? What stresses you out the most? Tell us below!