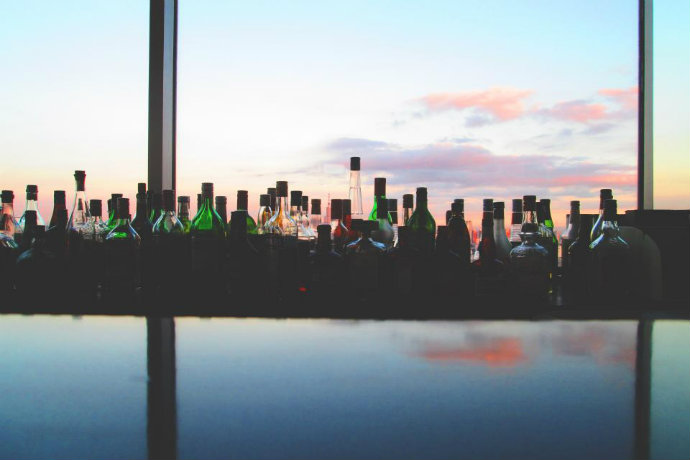 Addiction is a chronic disease and a mental illness that can be potentially damaging both psychologically and physically…
…so it's important to gain a better understanding of it. It can take many different forms and include many different things, whether it's behavioural (e.g. gambling, shopping, food, sex) or substance abuse, most commonly drug and alcohol abuse.
The person struggles to control the aspects of their addiction without help because of the mental and physical conditions involved. They become addicted in order to develop a more positive emotional state.
Addiction can be a major hindrance to everyday life and can have damaging effects on work, relationships, physical and mental health, social life and emotional wellbeing. For example, they may be unable to hold down a job or perform well in a job. Also, their friendships and relationships with family members may suffer.
People tend to develop an addiction as a result of other existing mental health issues or experiences of stress.
Emotional Dependency and Drug and Alcohol Addiction
People who struggle with mental health issues are often more vulnerable to substance misuse. Using drugs and alcohol can often be seen by some as a form of escapism – a way to cope with negative feelings and issues.
Addiction acts as a comfort for those who feel intense feelings of loneliness and a coping mechanism to those who feel lonely or withdrawn from society.
It's also often used to relieve any emotional pain. The negative feelings and issues are only temporarily blocked out as the drugs tend to act as a barrier from the negative feelings. People often turn to drugs and/or alcohol in order to numb their feelings and help them cope with their feelings.
"Every addiction arises from an unconscious refusal to face and move through your own pain.

Every addiction starts with pain and ends with pain. Whatever the substance you are addicted to – alcohol, food, legal or illegal drugs, or a person – you are using something to cover up your pain." – Eckhart Tolle
Alcohol also fuels depression as it effects the chemistry of the brain and causes impulsive behaviour, constant tiredness and low mood. As well as physical effects on the internal organs and nervous system, excessive drinking of alcohol is known to affect cognitive functioning and cause adverse mental effects.
High levels of stress, often caused by financial problems, family problems or bereavement, can also lead to people developing addictions.
Rehabilitation for Drug and Alcohol Addiction
Rehabilitation helps people take control of their problem through various different methods to suit whatever addiction they may have. It can take place in a number of ways.
These often include withdrawal symptoms, regular counselling sessions and identifying the root of their problems, reasons for developing their addiction, how to avoid a relapse and coping with their feelings and issues without the use of drugs and alcohol. It'll also help people realise the dangerous and harmful effects of their addiction, regardless of what it is.
Relapsing for Drug and Alcohol Addiction
For a recovering addict, having a relapse is a frightening thing. After all of the hard work, determination and tenacity that has helped the addict effectively manage their intense cravings, it can all be ruined by a relapse. It's important for addicts in recovery to stay positive.
Relapse prevention is the key to being successful in overcoming addiction. Having the right support from loved ones and learning to manage any negative issues in a different way rather than substance dependence.
You Can Become a Drugs Counsellor
Our drug, solvent and alcohol abuse counselling course will help you to gain a much better understanding of drug abuse and addiction.
Studying our drug, solvent and alcohol abuse counselling course will help provide students with the necessary knowledge to support others with their recovery.
There's also the chance to develop an area of expertise and train as a substance misuse professional and work in a variety of health and social care settings.
Our course can also be the start of a career as a substance abuse counsellor or a psychotherapist specialising in addictions and work for a health agency, social services, hospitals, clinics or in a private practice.
What are your thoughts on addiction? Let us know below…