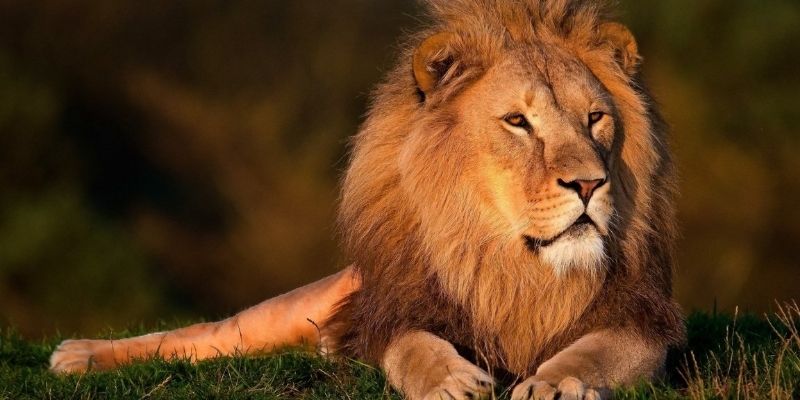 There are many exotic and enchanting animals that make up the world's animal kingdom, and one of the more dominant species are big cats. From lions and tigers to jaguars and leopards, the big cat species is full of fascinating creatures. As a nation of animal lovers, it is no surprise that many of us dream of working with wild animals in our professional lives.
You can achieve this through countless roles, but to get started you will need to brush up on your knowledge. If you are keen to protect big cat species, protect the natural habitat of wild animals, or volunteer at a zoo or wildlife park, then it is beneficial to study big cats. You can do just that by enrolling on one of our dedicated animal study courses.
Continue reading to learn more about the big cat species, the conservation of big cats and how you can build a career
Types of Big Cat Species
In order to gain a solid understanding of big cats and work in a career that is related to these exotic animals, you need to differentiate between the various big cat species. Below, we have outlined the species under this category and interesting facts about them. There are five main big cats, including:
Tiger (Panthera tigris)
Tigers are the biggest cat in the world
Male tigers can grow over 3metres long and weigh up to 300kg
There are six subspecies of tiger, including South China, Siberian, Sumatran, Malayan, Bengal, and Indochinese
They live across Asia
Lion (Panthera leo)
There is one species of lion but two subspecies, including African and Asiatic
Male lions with long dark manes prove that the lion is in peak condition
Female lions are more attracted to male lions with darker manes
Jaguar (Panthera onca)
Jaguars are the largest big cats across North and South America
A jaguar's body (including their head) can reach up to 240cm, while its shoulder height can reach 75cm
They live across the Americas
Generally, jaguars like to live near water and are often in rainforests, swamplands, and wetlands
Leopard (Panthera pardus)
While there is one species of leopard, it is split into nine recognised subspecies
Leopards are often found in areas of Africa and Asia
They share similar aesthetics with the jaguar
Snow Leopard (Panthera uncia)
Snow leopards are smaller than other big cats, being around 15-150cm in length
They reside in alpine terrains across Central and South Asia
Studies have indicated that there are two subspecies of snow leopards, but they have not yet been confirmed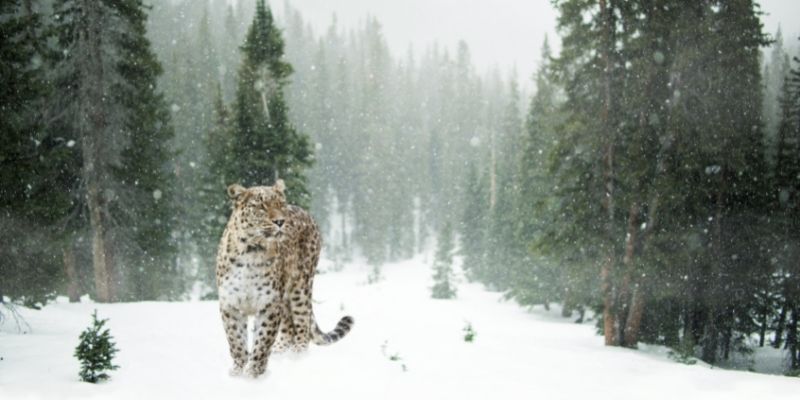 What is the Study of Big Cats Called?
If you have an existing interest in big cat species, then you may have come across the term Felinology. This is the term used to describe the study of cats, both domestic and wild. A felinologist delves into the anatomy and physiology of cats, as well as their genetic makeup and breeding capabilities.
Generally, though, this term is used when studying domestic cats rather than big cat species, such as lions, leopards, and tigers. This is because there are various research roles within the big cat care industry that carry different job titles.
Study Big Cats Online
If you have a passion for the big cat species and want to study big cats without having to neglect your commitments, then come to Stonebridge Associated Colleges. We boast a range of animal study courses that will satisfy your interest and put you on track to achieving a job that excites you.
By studying the Level 3 Award in Carnivore Studies: Big Cats, you will have the opportunity to learn more about the big cat species, exploring their biology, behaviours, and evolutionary path. What's more, you can study big cats from the comfort of your own home as the course is delivered online. During your studies, you will cover the below two units:
The Diversity of Carnivores: Big Cats
To study big cats, you will need to delve into the various features and elements of carnivores. This section of your course will cover the following:
A carnivore's evolutionary process
The biology of carnivores
The natural behaviours of carnivores
The diversity of carnivores across the animal kingdom
The Principles of Carnivore Care and Conservation: Big Cats
The second and final section of your course will explore the following:
How to care for carnivores
How to improve the health of carnivores in captivity
How to improve the welfare of captive carnivores
The conservation of carnivores
To achieve your qualification, you will need to complete a series of in-depth assessments based on the units delivered.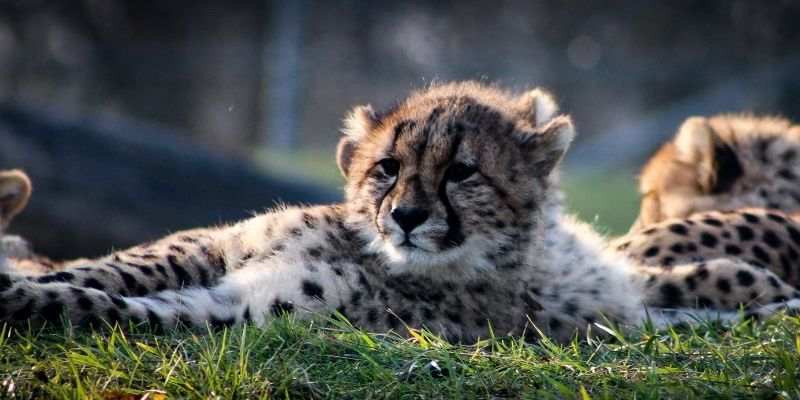 How Do You Become a Big Cat Conservationist?
If you would like to use your passion and understanding of big cat species to take part in a conservation project or become a conservationist, then there are many routes you can take, including:
Volunteering – To make a difference in the conservation of big cats, volunteering is key. To work in big cat conservation, gaining experience in carnivore care is beneficial
Education – By enrolling on animal study courses, you can gain crucial knowledge. After obtaining your Level 3 Award, you could go on to further study, such as degree-level learning
Career Options Involving Big Cat Species
Once you study big cats through our online animal study courses, you can begin pursuing rewarding roles in the industry. For example, you could work towards the following positions:
Zookeeper
Big Cat Educator
Big Cat Conservationist
Big Cat Conservation Campaigner
Zoologist
Wildlife Vet Assistant
Big Cat Photographer
Get Started!
If you are keen to study big cats and want to learn more about the conservation of big cats, then enrol on one of our animal study courses. Call 0121 392 8288 to speak to one of our Course Executives or contact us online. Alternatively, click below to learn more!