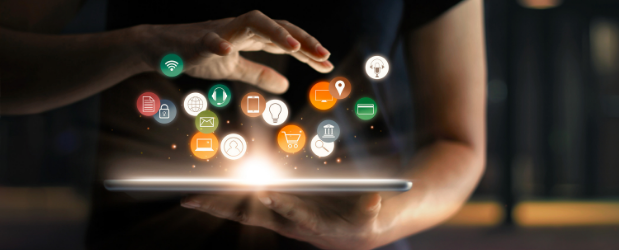 Long distance education enables people to get back to studying when they otherwise wouldn't have the means.
Perhaps your schedule is too busy, or your shifts don't align with the class times of your preferred course. Online learning gives an alternative where you're put in control of when and where you study.
Distance education also gives you more options than physical colleges offer. This is because of the logistics of running a course.
Bricks and mortar institutes must factor in costs that online learning doesn't need to worry about. For example, hiring a teacher, classroom, printing textbooks and general upkeep bills. Without a high demand of interest, a course isn't worth running.
Whereas online learning can keep the cost down allowing a more expansive range of courses to suit your needs.
Read on to learn more about what distance learning can do for you. Plus, what you need to succeed.
Key Elements of Long Distance Education
Distance education is a different learning experience from attending a physical college but it's not necessarily harder. There is a range of benefits that come with distance education that bricks and mortar colleges can't match.
The different style of learning may pose challenges for some. However, once you're aware of the potential obstacles, you can prepare yourself to overcome them. Which in turn, allows you to relax and enjoy your learning experience.
The key elements of distance education include:
Flexible learning
The main selling point for distance education is the freedom and flexibility it offers to its learners. Online courses allow you to study wherever and whenever suits you best. A luxury that bricks and mortar institutes simply can't match.
You're able to study in the morning, in your lunch break, on the weekends or after the school-run. It's completely up to you.
You are in control of your learning so you can work it around your schedule. Not the other way around. This is much simpler logistically which makes for a more enjoyable experience overall.
You needn't worry about catching up with work or missing any special occasions for classes because there aren't any. Just log in whenever the time is right and begin learning.
The only time you'll have to keep to a schedule is if your course has any exams or practical dates. Make sure you give yourself enough time to complete the work beforehand and revise if that's the case.
Long Distance Education Requires Discipline
Distance education is a more independent learning style than physical learning. In one sense that's great as you're able to work at a pace you're comfortable with. But on the other hand, if you lack discipline you may never end up completing the course.
You won't have a teacher there to make sure you're completing your work, you have to do it yourself. It can be challenging to stay motivated but there are steps you can take to ensure you remain focused.
You Have Tutor Support
All quality distance learning courses will provide you with tutor support. Tutors will be experts in their respected fields and be available to help you throughout the course.
This ensures you're able to confidently progress knowing you're on the right track. The constructive feedback the tutors give will help you identify your strengths and weaknesses.
This allows you to spend more time on the areas that need it most. Preparing you for any exams and/or final assessments that will impact your final grade.
However, you'll still need the drive to keep on top of your workload. Despite all the assistance they offer, they can't do the work for you. You'll need to hold yourself accountable for applying their critiques and continuing with your studies.
It Helps to Organise Your Workspace
Organising your workspace effectively can create a positive learning environment that promotes focus. So, try and avoid your bed if you can.
We associate our bed with sleep so it can be hard to maintain focus if you're studying from there. Alternatively, you might find it hard to get to sleep at night as you start associating your bed with study. Either way, it's not a good mix.
Wherever you decide to study, set yourself up for success by keeping away from all distractions.
By only keeping the essentials nearby such as your laptop and notepad, you'll be able to concentrate easier. Keep phones and televisions off and out of reach as they're far too distracting.
Staying Motivated
Staying motivated long-term on our studies can be challenging especially if you've got a lot of modules to get through. To keep the morale up it helps to reflect on your progress and remember why you're studying.
Look at how far you've come already and be proud of everything you've achieved. Think back to what your goals are and how you're closer than ever before to achieving them.
Get excited about completing your course, how accomplished you'll feel and what's in store for you afterwards. Referring back to these thoughts will help you kickstart that determination to succeed and keep you moving forward.
Of course, if you are struggling to study and need a break that's ok too. The beauty of online learning is that you're able to take a break and start up again whenever feels right.
Just be sure not to leave it too long that you never end up going back to it at all.
Are the Qualifications Valued?
Accredited qualifications must be regulated no matter where they're provided. So you can rest assured that the online learning providers are being held to the same standard as physical colleges.
If you're enrolling on courses such as A Levels or GCSEs then they'll be regulated by Ofqual. Access to HE Diplomas are regulated by QAA.
Employers and universities alike do not care where you receive your qualification from as long as meet the requirements. This means you have the freedom to choose the provider that works for you and your schedule. Whether that's online or in a classroom setting.
However, some qualifications aren't regulated, just as there would be in bricks and mortar institutes. But this doesn't mean they don't have value.
The thing about these courses is the knowledge you'll gain is the main focus. It can help improve your ability in your current role, advance your career or give you new skills entirely.
The most important thing here is that you're learning something new. So it doesn't matter if you only get a certification of completion.
Whatever your personal or professional ambitions Stonebridge Associated Colleges can help you reach your goals.
Stonebridge Associated Colleges is one of the UK's leading online learning providers. Offering a broad range of online courses from GCSEs to Access to HE Diplomas.
All our courses have flexible payment options and dedicated tutors to guide your learning.
To learn more on how to prepare for your online learning journey visit our blog here.
To get qualified from the comfort of your own home get in touch today or browse our courses below.