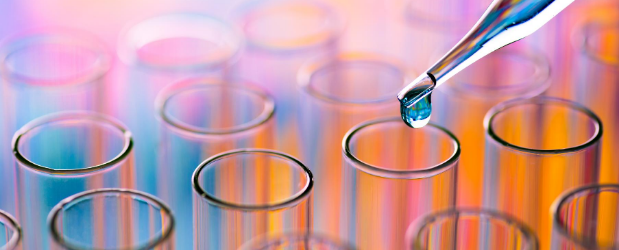 Chemical scientists concern themselves with the substances of which all matter is composed, how it interacts and how it can form new substances.
It is a diverse and interesting field in which you delve down to look at the very atoms, molecules and ions of all life.
Without chemistry we wouldn't have the vaccine, insulin, plastic or – perhaps most importantly – caffeine.
Chemistry has the potential to not only change the world but change our understanding of it too.
By studying GCSE chemistry, you will gain a foundational knowledge of the key principles of chemistry. Should you wish to further your studies with an A Level, the GCSE will give you basis upon which to build your knowledge and prepare you for higher education.
Studying GCSE chemistry will not only give you a nationally recognised qualification but give you the opportunity to delve into a diverse area of study.
The course will help you develop sharp analytical skills that you can use both professionally and with any further studies.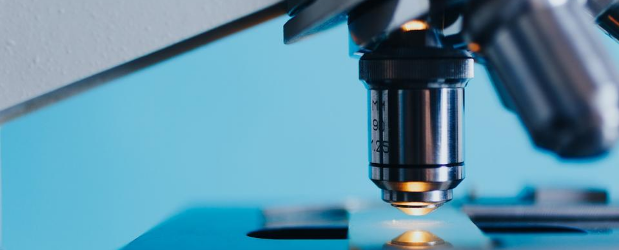 What you'll Learn
GCSE chemistry covers all the core elements to give you a well-rounded knowledge of the subject. This is ideal should you wish to study chemistry at A Level and beyond. In addition to an introduction to science module you will also study:
Atomic structure and the periodic table
The periodic table brings order to information about the chemical elements. The chemical elements are arranged in order of increasing atomic number. The horizontal rows are called periods and the vertical columns are called groups. Elements in the same group have similar chemical properties.
Bonding, structure, and the properties of matter
Chemists use theories of structure and bonding to explain the physical and chemical properties of materials. Theories of bonding explain how atoms are held together in these structures.
Quantitate chemistry
Quantitate chemistry enables chemists to calculate known quantities of materials. For example, how much product can be made from a known starting material or how much of a given component is present in a sample.
Chemical changes
Chemical changes occur when a substance combines with another to form a new substance. This is called either a chemical synthesis or chemical decomposition into two or more different substances. These processes are called chemical reactions and, in general, are not reversible except by further chemical reactions.
Energy changes
Exothermic reactions in solution give out energy and the temperature increases. While endothermic reactions take in energy and the temperature decreases. Bonds are broken and made in reactions.
The rate and extent of chemical change
The rate or speed of a reaction can measure how much product is being formed in a specific time. Increasing the concentration or pressure of reactants in a solution increases the reaction rate, because more reacting particles are present in the same volume.
Organic chemistry
Organic chemistry is the study of the structure, properties, composition, reactions, and preparation of carbon-containing compounds. These include hydrocarbons and compounds with any number of other elements, including hydrogen, nitrogen, oxygen, halogens, phosphorus, silicon, and sulphur.
Chemical analysis
Chemical analysis is the determination of the physical properties or chemical composition of samples of matter.
Chemistry of the atmosphere
Atmospheric chemistry is a branch of atmospheric science in which the chemistry of the Earth's atmosphere and that of other planets is studied.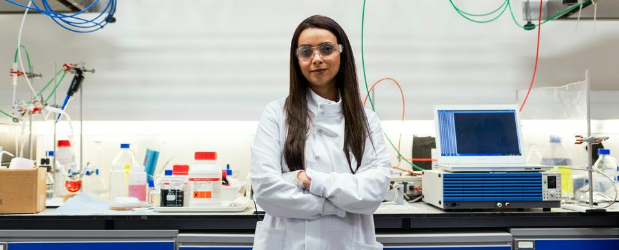 Why Study GCSE Chemistry?
Studying chemistry at GCSE level and beyond will give you a deeper understanding of how the world works at the basic level.
You will come to understand the awesome potential of the periodic table and how – through combining – different elements new discoveries can be made.
If you continue your studies, you can look to an exciting career in a range of different sectors. Your role within these sectors could result in exciting breakthroughs. Such positions include:
Analytical Chemist
Chemical Engineer
Chemistry Teacher
Forensic Scientist
Geochemist
Hazardous Waste Chemist
Materials Scientist
Pharmacologist
Toxicologist
Water Chemist
Of course, GCSE chemistry is just the first step to achieving an engaging and rewarding career. But sustain your studies through an A Level in chemistry and beyond and you will be well on your way.
Studying GCSEs through Distance Learning
Distance learning providers offer you the same nationally recognised GCSEs as traditional college or sixth form. The main advantage being you can study your course when it suits you, rather than attending classes.
This allows you to focus on your studies, rather than trying to juggle work and home life. All you need to do is set yourself dedicated study sessions and work your way through the GCSE course.
Significantly, the course material isn't repurposed from a course intended for 14-16-year olds. Rather it is tailored for an adult audience and therefore the learning will be on your level.
Between this and the flexibility to plan your studies, you have the opportunity to relax and actually enjoy the learning experience.
Furthermore, you can take up to 2-years to gain your qualification, although most students complete the course within 9 months. However, you dictate the pace so it's really up to you when you qualify.
The only date you'll have to keep in mind is your exam date. GCSE exams are usually in May/June so make sure you're prepared.
You will also be assigned a tutor to support you throughout your studies.
They will mark your assignments and provide you with detailed feedback, so you know what areas require improvement. They will also be available to answer any questions you have about the material or provide guidance if you're struggling with assignments.
Start your learning today
Whatever your plans are for the future, studying GCSEs is a good start. They are a nationally recognised qualification that will allow you to work towards university via studying A Levels or an Access to HE Diploma.
You also have the advantage that you can tailor your courses either to meet academic requirements or your personal areas of interest.
Whichever GCSE courses you opt for, Stonebridge Associated Colleges can help you in your studies. All you need to do is get in touch with a member of the sales team or enrol online. There are flexible payment terms available to help you spread the cost.
You will also have access to a dedicated tutor who will help you through the process. Check out our blog for useful tips on how to get the most out of your study experience.
Click below to check out our GCSE chemistry course and enrol today.