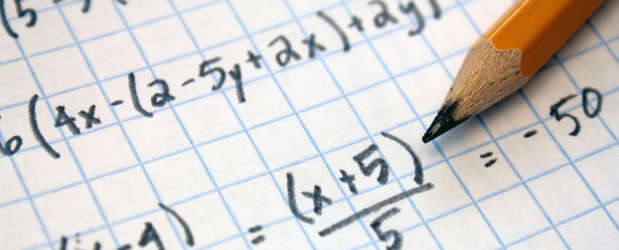 Maths – despite its importance – is something of a marmite subject. People either loved maths at school, or they hated it.
This view was often related to one's aptitude, the teacher, or both. Regardless it's a subject that divides people greatly.
It's also one of the most important qualifications to gain when at school. Maths underpins so many parts of our lives.
From adding up the total of our weekly shop to the engineering behind our cars and our computers.
Like it or loathe it, maths is everywhere which is why it is so important to have a solid grasp of the basics.
So, if you don't have a GCSE in maths then you should seriously consider studying for one.
If not for your own personal development, then for your career.
Many employers – depending on the role – won't consider candidates without a GCSE in maths. Similarly, you won't be accepted on to university courses without a strong pass in maths.
If you want to be a teacher a grade C (now grade 4) is essential to study.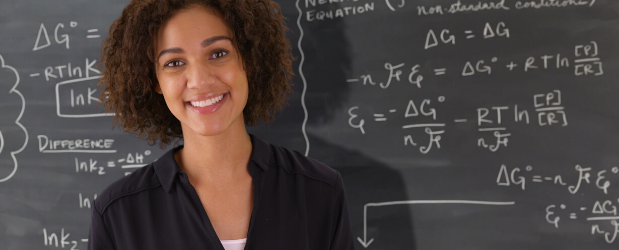 What you'll learn
When you study GCSE maths you will learn the core principles of the subject including algebra, geometry and more.
While learning formulae and how to calculate the surface area of a trapezium, the learning can be applied in a host of different ways. The day to day confidence in your mathematical abilities alone will pay dividends. But being able to analyse information, work out statistics and probability or merely improve your problem-solving skills will be invaluable.
Your GCSE maths will be broken down as follows:
Numbers
You'll use fractions, decimals and percentages, and work with ratios and proportion to solve a variety of different number problems.
Algebra
In this unit, you'll learn how to use formulae and algebra and in different ways, including problem-solving and working with graphs. Once you're comfortable with these skills, you'll learn how to work with quadratic equations.
Geometry
Here, you'll look at 2D and 3D shapes, including triangles, trapeziums and circles. The unit includes using vectors to describe movement and directions and using rules and formulae to find angles in shapes.
Measures
You'll look at how to work with speed and density in a variety of contexts and learn how these apply to real-life situations as well as different ways of measuring, including the use of scales to draw plans or to read maps.
Statistics
In this unit, you'll learn how to interpret, analyse and compare different sets of data, and how to present your own data to share with others. You'll look at how trends can be predicted and how to ensure that the interpretation of data is trustworthy.
Probability
This unit looks at using probability to describe the chance of events happening. You'll learn how to use the language of probability to explain likelihood, and how to use diagrams, tables and techniques to explore the idea of chance in different situations.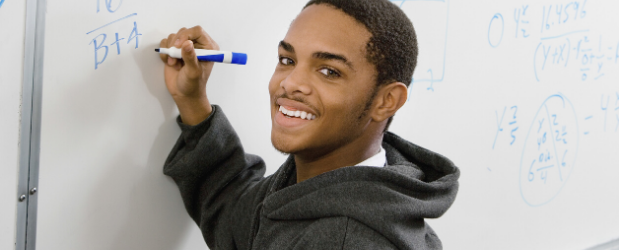 Why Study GCSE Maths
GCSE provides you with a solid foundation upon which to build with further study. Even if you're studying GCSE maths as a box ticking exercise, keep an open mind as it can significantly increase your employment chances.
Candidates with an undergraduate degree in maths are looked on favourably for a number of different jobs – as well as Masters and PhD courses.
This is because the analytical skills are highly prized across all industries. Math can be used to solve real-world problems which is the essence of mathematics. As such, it can lead to a lot of different careers including:
Cryptographer
Economist
Actuary
Teacher
Financial Planner
Investment Analyst
Statistician
Students who make a career using maths reportedly have some of the highest levels of job satisfaction. In addition to enjoying some of the best salaries.
In a study that ranked the top 200 careers on environment, income, outlook and stress, four of the top ten jobs were directly related to math: data scientist (#1), statistician (#2), mathematician (#8), and actuary (#10).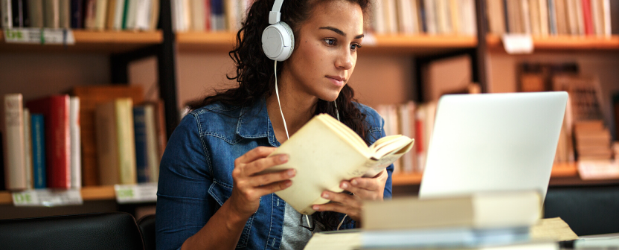 Studying GCSEs through Distance Learning
If you want to gain your GCSE but you're unable to attend classes, distance learning offers a viable alternative. Equally, if the idea of returning the classroom makes you feel uncomfortable, then you can study at home, at your own pace. Without having to worry that you're the oldest in the class.
Upon completion of your course you will get the same recognised GCSE as a bricks and mortar college. That means you can study the course that interests you when you have the time to commit to it.
Because you're able to study from home you don't have the added hassle of juggling work and family commitments. Instead you can plan around work and home life and work towards your GCSE when you have the time.
Also, the material isn't repurposed from a course intended for school children. The course is tailored for an adult audience and therefore the examples given will be far more relatable.
Between this and the flexibility to plan your studies, you have the opportunity to relax and actually enjoy the learning experience.
Furthermore, you can take up to 2-years to gain your qualification. Or you can complete the course within 6-9 months with some hard work.
You will also be assigned a tutor to support you throughout your studies.
They will mark your assignments and provide you detailed feedback, so you know what areas require improvement. They will also be available to answer any questions you have about the material or provide guidance if you're struggling with assignments.
Start your Learning Today
Whatever your plans are for the future, studying GCSEs is a good start. They are a nationally recognised qualification that will allow you to work towards university via studying A Levels or an Access to HE Diploma.
You also have the advantage that you can tailor your courses either to meet academic requirements or your personal areas of interest.
Whichever GCSE course you opt for, Stonebridge Associated Colleges can help you in your studies. All you need to do is get in touch with a member of the sales team or enrol online. There are flexible payment terms available to help you spread the cost.
Check out our blog for useful tips on how to get the most out of your study experience.
Click below to check out our GCSE Maths course and enrol today.