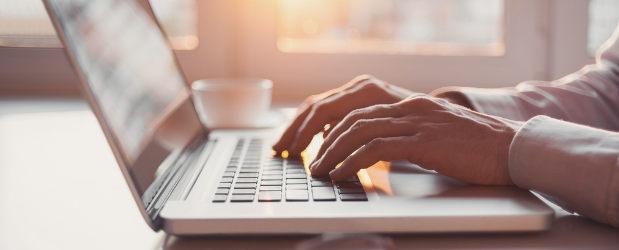 Online courses are relatively new. Originally distance learning was provided by sending course guides, heavy textbooks, CDs and DVDs through the post. Assignments were either submitted through the post or via an online portal that was little more than an upload screen.
As the internet – and the technology that interacts with it – has become both more sophisticated and common place, online learning quickly came into fruition.
As the internet evolved so did online learning. There are thousands of online courses to choose from that meet almost every educational need. From hobby courses and basic computer literacy all the way to A Levels and undergraduate degrees.
Online learning provides a solution for anyone who is time-poor or if their local colleges don't provide the exact course they're looking for. So, you're still able to further your education and gain new skills.
It's also useful for anyone who wants to study a specific course but attending the course physically isn't an option, for whatever reason.
Online learning enables you to work towards your goals and realise ambitions from the comfort of your own home.
Moreover, as online learning providers are regulated in the same way as traditional schools and colleges, you can study with confidence.
This means that more than ever people are opting for online learning to further their academic and professional prospects.
Read on to learn about the key factors that make online learning so popular for so many.
Flexibility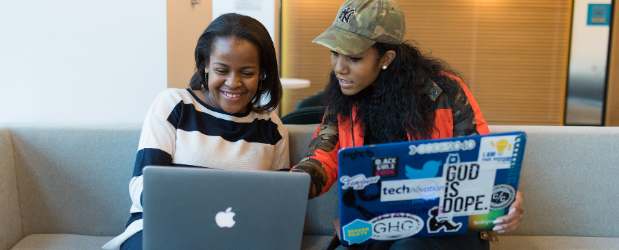 The most obvious reason online courses are so popular is the flexibility to engage with your studies whenever it suits you.
Unlike a bricks and mortar institute where you exchange attendance for knowledge and must work at a pace set by the teacher. Online learning providers offer you the opportunity to learn at a place and pace that works for you.
The practicality to learn around your existing commitments makes getting back into education a lot more viable for many. You're in complete control of your learning which means you can decide on the best time you will be at your most productive..
You won't have to rearrange your entire life just to squeeze in that evening class or find a baby-sitter. Simply log in and learn.
To get the best out of your studies and to ensure your study schedule is realistic, it's important to factor in the stuff that can't be moved. Holidays, work and family commitments should all be blocked out so you know when you can actually get the work done. That means you won't have to miss out on any major events, and you can earn whilst you learn.
It will also give you a realistic indication of the speed you can move through the modules. You won't have to keep up or slow down for a class full of people. There's only a class of one – you.
Variety
Distance learning providers, unlike physical colleges, do not have the same challenges when developing a course.
Financial decisions involving space, time and cost aren't nearly as difficult to navigate through an online learning provider.
Which is why there is such a broad range of courses to choose from. Bricks and mortar colleges have to consider overheads such as heating and lighting, the teacher, a classroom or lecture hall and textbooks. A lack of uptake can be an expensive problem when funding a course.
It also takes time to develop these courses so they need to be sure intake will be worth the expenditures.
However, online learning providers don't have to worry about these costs or the popularity of the course. Once a course has initially been developed it's always available.
This is how they're able to offer such a diverse range of courses to suit almost any requirement.
This also allows distance learning providers to be at forefront of emerging technologies or in-demand skills.
Multimedia Learning
Distance learning providers often use mixed media to present information. This means you could be learning from text, video, audio and imagery throughout your studies.
At a traditional college, you would usually listen to the teacher speak and then copy down some notes off a few slides. Whereas online you'll be actively engaging with a more interactive experience, so you'll find your knowledge retention is far greater.
Studies by IBM suggest that online students retain five times more information than their bricks and mortar contemporaries.
Also, you're more likely to enjoy it as you'll find the learning experience to be less repetitive.
Technology is constantly evolving too, which means online learning is constantly implementing new ways to improve your experience. Now you're able to learn with even the most modest of internet connections.
Professional development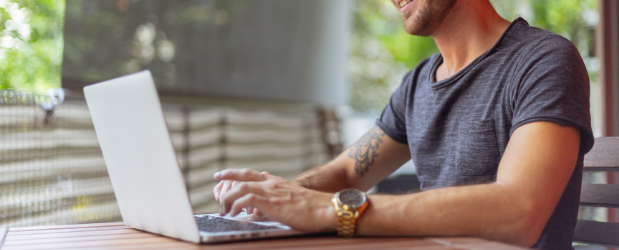 Online learning providers offer a broad range of courses to suit many needs. This means that you're able to enhance your skillset whilst working full-time.
If you're gunning for that new promotion or wanting to change career paths then online learning could be a solution.
There are thousands of courses out there that can improve your employability prospects.
Subjects such as GCSE English and maths are often requirements for many job roles. This is because they prove you have basic literacy and numeracy skills desired in most professions.
By completing these qualifications you're giving yourself a better chance of securing those better paid positions.
Or courses such as leadership and management would be beneficial in developing the necessary qualities to further your career.
Getting back into education also improves your analytical and critical thinking. As well as your organisational and time management skills.
Start your online course today
Whatever direction you decide to go in Stonebridge Associated Colleges could have the course to help you become a fully qualified nurse.
Stonebridge Associated Colleges is one of the UK's leading online learning providers. We offer a range of courses from A Levels to Access to Higher Education Diplomas.
Our courses are guided by expert tutors that provide constructive feedback and assistance when needed. We also have flexible payment options to help you spread the cost.
To learn more about how to prepare for your online learning experience read our blog here.
If you're ready to get started contact a member of our sales team to enrol now or browse our courses below.