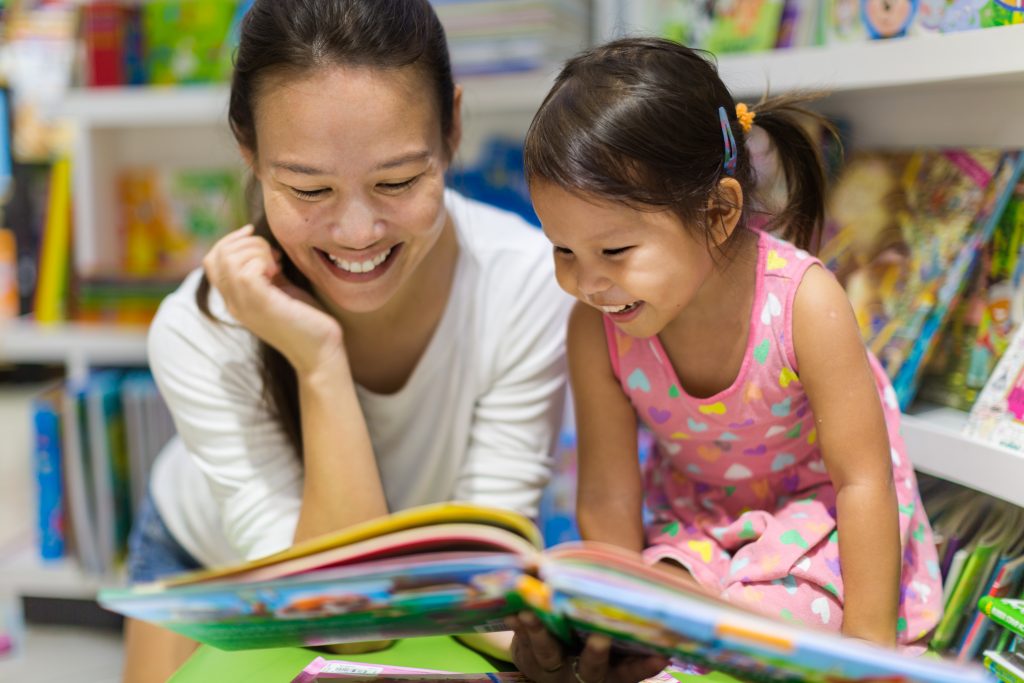 Who doesn't like a good story?
One of the greatest pleasures in life is telling or reading a great story. Not only do stories help spark and enrich the imagination but they also encourage curiosity and language development, no matter whether you're 3 or 30.
It's fair to say that stories are loved by us all, however, they particularly capture the hearts of children. Because of this, storytelling can be a useful tool for early years educators and others who work with children to help build a love for learning and the written word that will stay with children throughout their life.
When did storytelling begin?
Storytelling has been part of human communication for thousands of years and has adapted as we have grown and developed as a species.
The earliest form of storytelling can be found in cave drawings dating back approximately 30,000 years ago. Visual representations of everyday life provided a universal language that everybody could understand in a time before language had evolved beyond a series of grunts and clicks. But this wasn't just a way of communicating alone; it was a way of sharing experience and recording history, which provided the foundation for storytelling.
As language developed, we began to tell stories not through drawing alone, but orally via song, poems and ballads. Over time, these stories have been passed down through the generations and evolved into the published form of storytelling that we know and love today.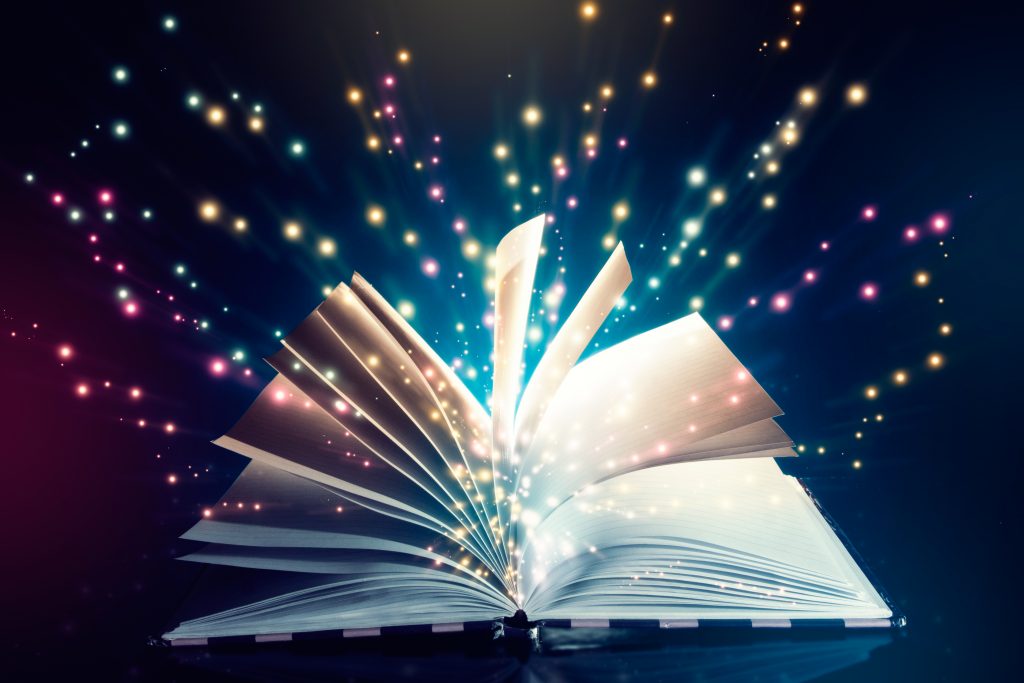 Despite storytelling having shape-shifted over time, its rich history remains evident to this day. Think about the hundreds of picture books published for children and how we enjoy the thrill of gathering around a fire to listen to a chilling ghost story!
Why are stories so important for young children?
Aside from the pleasure that telling a story can give to both teller and listener, storytelling is the oldest form of teaching and helps children to learn about the world around them. It has also been found to improve literacy learning later in life, as it contributes to a child's early language development, and can also help children to establish a life-long love of learning.
Apart from the educational benefits of storytime, introducing fiction to children has been found to boost their emotional intelligence by making them more empathetic to others and better develop theory of mind (the ability to understand the thoughts and feelings of others).
Storytelling is also a great way to build a relationship between storyteller and child, which helps create a nurturing environment that encourages children to develop in. That's why it's important for parents and early years practitioners alike to embrace storytelling if they want to help children to develop both academically and personally.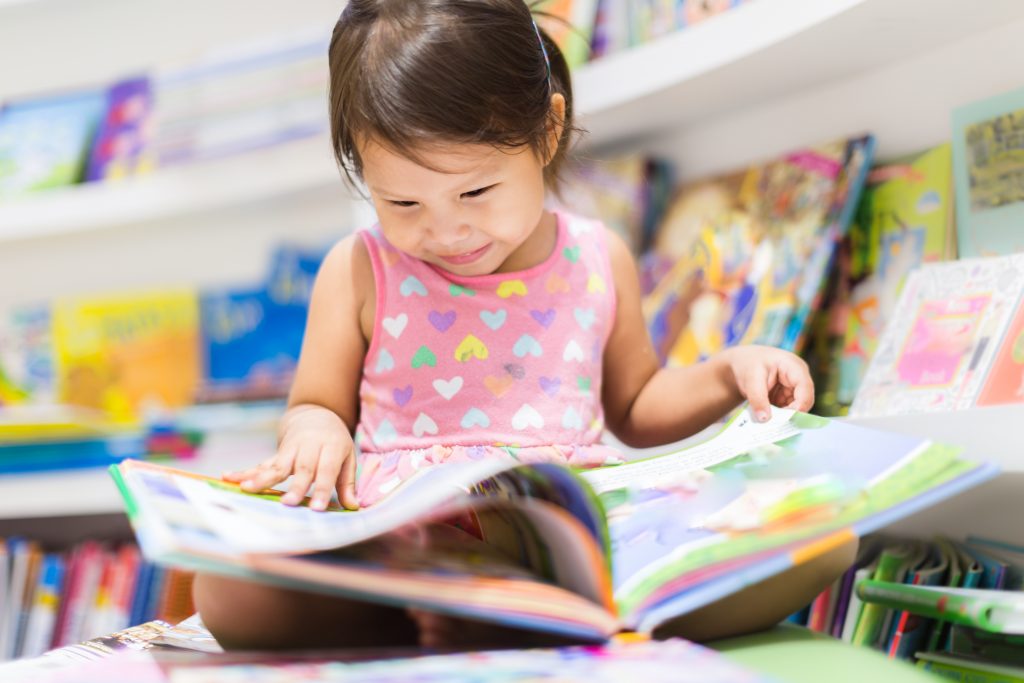 When should I start reading to children?
The earlier the better! It doesn't matter if the youngest child in the baby room doesn't understand the story. Sharing the experience of reading with them means that they will positively associate stories with comfort, safety and happy human interaction, which will encourage them to read in the future. Plus, reading to them early on will help to establish reading as part of a child's daily routine for years to come.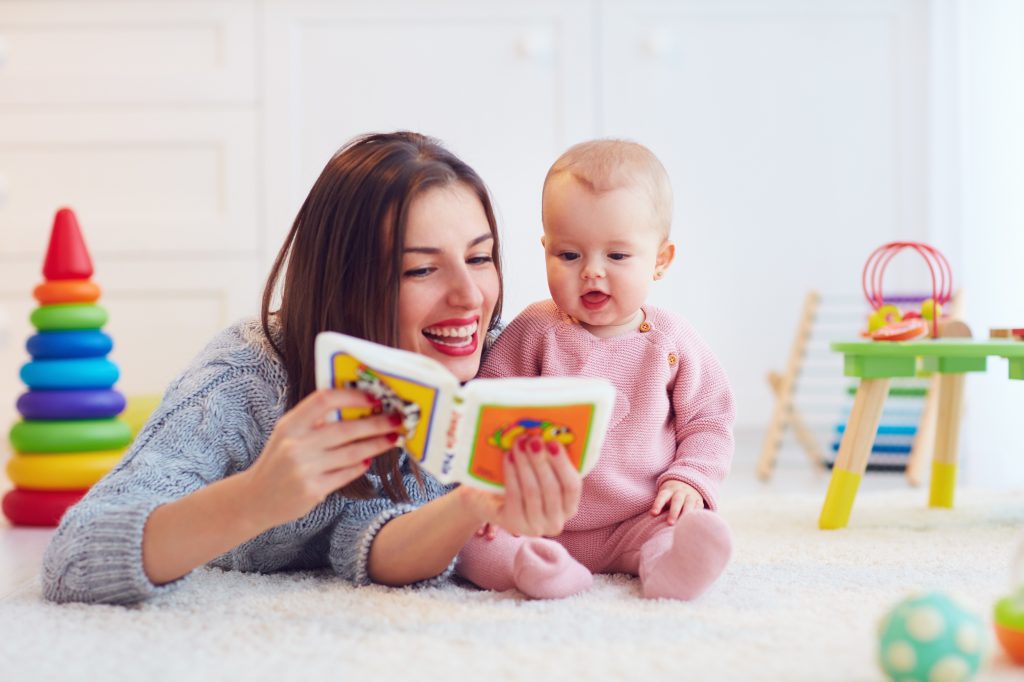 What books should you read in an early years setting?
Many children's books are created purely to entertain and bring joy to children, such as the well-loved The Very Hungry Caterpillar, whilst others have moral or educational messages that broach important subjects and milestones. You should aim to select a variety of books that cover a range of subjects to keep reading time engaging and fun!
Topics featured in children's books include:
Starting school – children can be quite nervous about the transition from an early years setting to a school. Reading about it in a storybook can help prepare them for the future and alleviate their concerns.
Celebrations – there are dozens of faiths and cultures in the world ready to be explored! Reading about cultural celebrations and events is a wonderful way of teaching children about cultural diversity and celebrating our differences.
Going to the doctor/dentist– reading about hospitals, operations and medical experiences can help children to understand their health, reassure them and make the thought of medical procedures less daunting.
Having a new baby in the family – this can be a time of upheaval, uncertainty and stress for children. Introducing the idea of a sibling early on in pregnancy helps to prepare children for the new arrival and gives them time to process the information in a calm environment.
Moving house – moving away from what you know can be exciting but also a source of worry. "Will I make new friends?" "Will I like my new school?" The type of anxiety depends on the child's age, however, preparing them well in advance will get them used to the idea, making it easier for them when the time comes.

Difficult topics to talk to children about as an early years educator
The majority of children's books focus on the good in life, however, some delve into more tricky topics that are important to introduce to children so that they can deal with them appropriately in the future.
For example, there are books on death and parent separation that discuss these traumatic events in an empathetic and straightforward way to help children better cope with the situation. Other stories tackle bullying and abuse so that you can introduce these serious subjects and assess a child's understanding and response to them before prompting a conversation on the topic.
Although you may not feel comfortable reading such books, it is worth having copies in case you have a parent or guardian who would like to borrow one or request that you read one with their child on a one-to-one basis. For more on this subject, head over the NSPCC website.
How do you broach such topics?
It can be useful to have pictures and puppets on hand when reading about more tricky subjects. These can be used to engage children and allow them to explore their feelings on a subject without intimidation; children are more likely to respond to a story and express their feelings about it if they can talk in a safe space, away from any judgement.
A character puppet or toy is just the thing to get children talking if they do not respond or feel uncomfortable talking to an early years educator directly.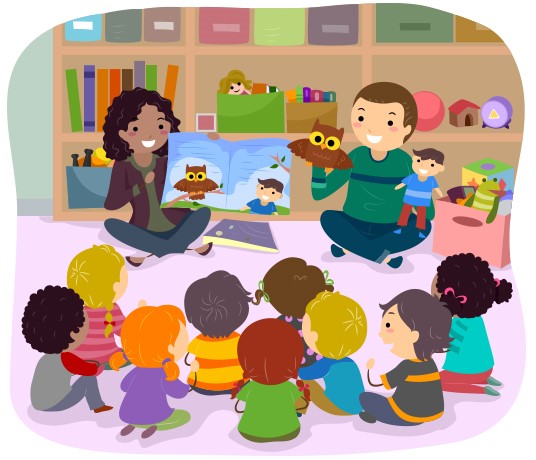 Using story sacks is also a great idea to engage children, no matter whether you're reading to them for fun or education. They're designed to extend stories in different ways and can either be bought ready-made or created by yourself. The average story sack includes a storybook, games, cards, dolls and costumes based on the theme and character of the stories. These help to bring the story to life and are useful for boosting a child's interest in reading, whilst prompting them to use their imagination.
What's the perfect early years reading environment?
There are two key things that your reading area should be: comfortable and attractive. Whether this means that you use big squishy beanbags and soft toys to entice children into the area or hang colourful streamers from the ceiling, it's important to separate your reading zone from that of the normal classroom setting. To do this, you could include:
Displays of children's work to celebrate their achievements and make the reading space their own
Posters of words from the different home languages used by your children (e.g. Welsh, Romany, Creole) to create familiarity
Toys and interactive resources, such as finger puppets and books with sounds and multiple textures in them, to stimulate and engage children. Make sure that the ones you choose are relevant to the culture and communities of the children in your care.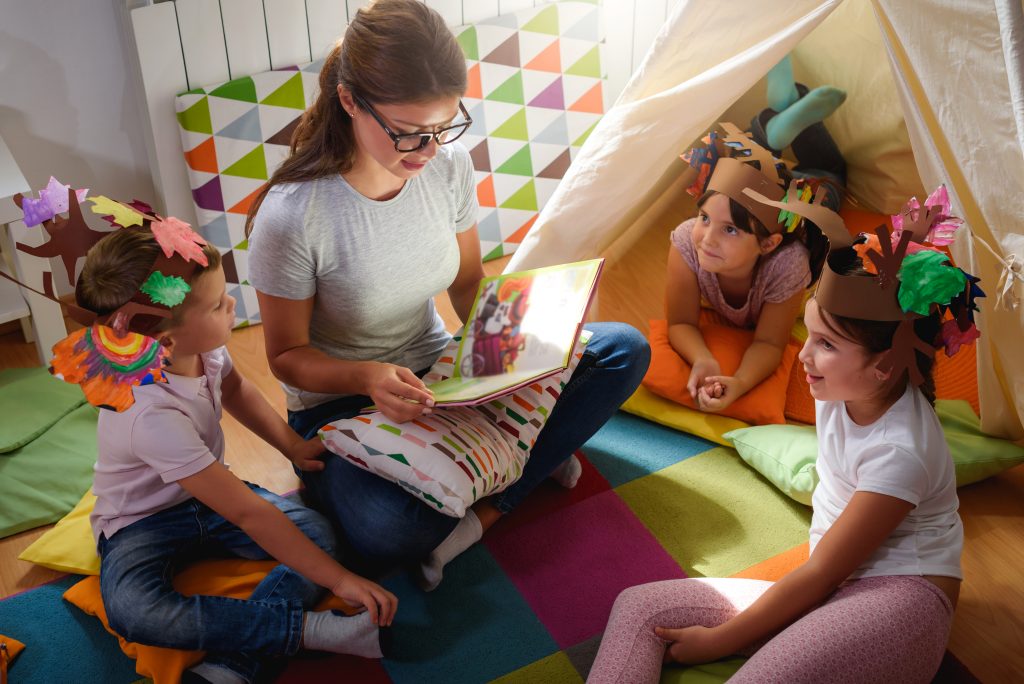 Once you have created the right space, it's time to think about practicality. Ensure that you have a wide range of books that will appeal to different age ranges, such as board books for toddlers and cloth books for babies, and that these are positioned within the children's reach. This will make them more curious about reading and encourage them to select a book for themselves to enjoy.
Make sure that you also keep background noise to a minimum during reading time and that everyone knows each others' name: familiarity and safety is key to creating an environment that children feel confident enough in to learn and get involved with storytime.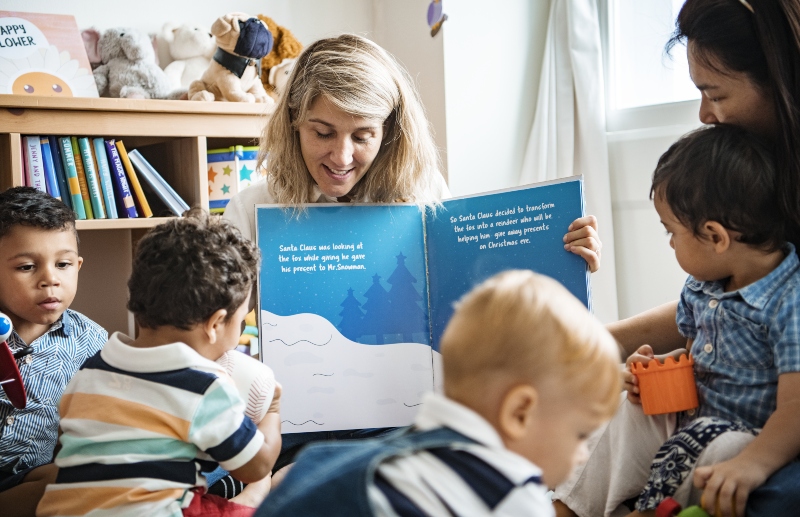 And they all lived happily ever after…
However you go about storytelling, you will be contributing to the early development of children and enriching their lives, whilst giving them an appreciation for the written word that will stay with them for years to come. So, get stuck in and let the power of storytelling work its magic!
Stonebridge Associated Colleges offer a wide range of early years education courses in order to help you realise your ambitions.
Check out our courses now or contact a member of our sales team today to learn more and enrol.