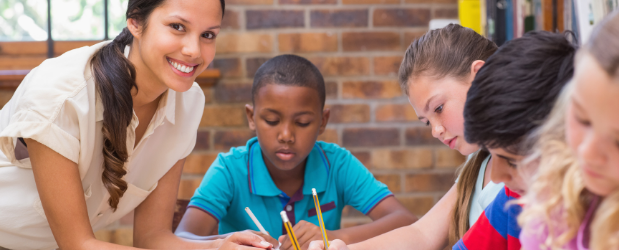 Becoming a Teaching Assistant can be an enjoyable life-long career or an excellent way to experience classrooms prior to teaching.
Whatever your goal, taking that first step into class may be daunting. There are multiple eyes on you at one time, waiting for you to contribute something valuable to their learning experience.
Experienced Teachers and TA's make it look effortless, but that's not always the case in those initial moments. There are so many variables that can change. Assuming control and keeping your composure at all times isn't always easiest thing when you're starting out.
But rest assured, once you get into the swing of it, it can be an incredibly rewarding experience.
Read on for our tips for a soon-to-be Teaching Assistant that will hopefully make those first few classes less nerve-racking.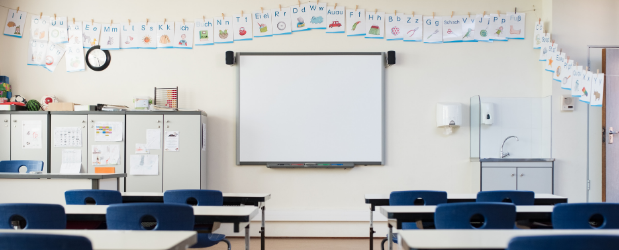 Learn the names of each pupil in your class
By taking the time to learn and remember each pupils name, it shows you're invested in them and their learning. Not knowing their names gives the impression you aren't. Making it harder for you to create a bond with them and form a positive teaching relationship. Learning names will help you connect, and it helps to avoid awkward moments in class.
Suss out your room and supplies before your start
It can be very helpful to visit your classroom and check it out before term time starts. By doing this you can suss out what supplies and resources are available. There may be more than what you expected, like projectors, video displaying options or more advanced computer tech.
This can help you create lesson plans that utilise what's available and deliver a more dynamic experience for the class. Plus, you can figure out any adapters you may need for your own tech. So it saves hassle on your first day.
Show your enthusiasm
Studies show there is a positive relationship between the enthusiasm of a Teacher and pupil performance. Pupils are very intuitive and will pick up on Teachers or Teaching Assistants who are disinterested in what they're doing.
If they sense you lack interest in the subject or activity, they'll be less likely to see value in it. So, it's important you remain engaged, motivated and passionate about each element of the lessons taught.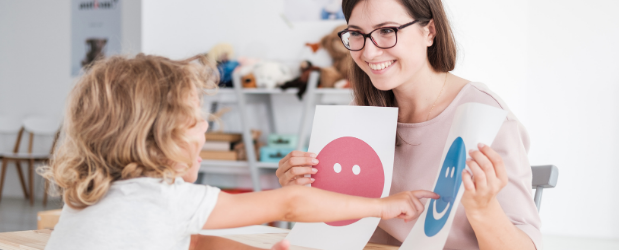 Be proactive
As a Teaching Assistant, you act as an extra pair of hands, eyes and ears in the classroom. You are there to help and assist the Teacher in all they do, so it's crucial you're proactive and attentive.
If you notice them dealing with an issue, make yourself useful by minimising disruption to the rest of the class. The Teacher will be very appreciative of your help. Plus, it's a great way to practice leading a class and gain confidence.
Be prepared to go off plan
Much of what happens in a lesson is dictated by the question's pupils ask. You and the Teacher will no doubt have spent considerable time planning it. Nevertheless, they could throw you a curveball and ask you something you weren't expecting.
This is a positive thing. Your pupils are thinking about these concepts outside of the box. Giving you and the rest of the class a different way of looking at things. Embrace this and take it in your stride and you'll find you more easily adapt to unforeseen situations. You'll also need to think on your feet as the different needs of Teachers and pupils become clear to you. Changing your plans to suit the teaching and various learning styles.
You won't always know the answer
Like the unexpected curveball questions, you'll need to become comfortable teaching topics you're less than familiar with. There will no doubt be many you are strong at. But you're only human and can't be expected to know all about every subject.
So, don't panic when ones come along that are outside of your comfort zone. Plan as you would do any other lesson. Chances are you're going to know far more about it than your pupils will. If you're asked a question you don't know, simply find the answer afterwards and discuss it in the next session.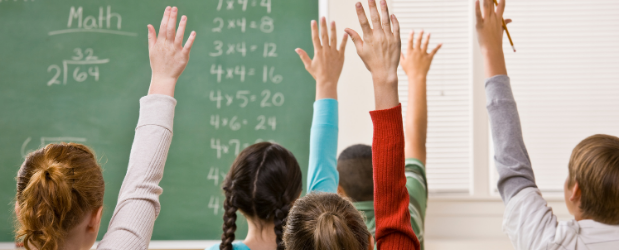 There will be bad days and that's ok
Even with your best adaptation skills, some classes just won't go that well. Your class might not be engaged despite your efforts or your lesson plan might run short. These things happen, so try not to be discouraged when bad days occur. Smile, learn from it and remember, there's always tomorrow.
Group activities can be a great way to find your feet
Group work can be a real lifeline when you're new to the classroom. You may have to plan the activities, but it's the pupils who run with it on the day. Taking the heat off while you adjust to your new environment and allowing you to assess your pupils up-close.
You'll find that some shine during these activities and perhaps become more comfortable discussing thoughts and ideas with their classmates. Others may be more withdrawn which shows you need to find a better way of working with them. Overall, it's a great way to settle in and gain some insight.
Don't be tempted to wing it
It may seem like teaching comes naturally to experienced Teaching Assistants. But rest assured they dedicate time outside of the classroom to planning their day.
So, even if you are a whizz in the subject of an upcoming lesson, don't be tempted to go in unprepared. You might know your stuff but when you're put on the spot it's easy to forget.
Plan the content you want to discuss before every lesson. Writing down specific questions you want to ask pupils and noting down potential answer to theirs. Plan more than you think you need as it's often the case pupils work through materials quicker than you anticipated. This will help you avoid running out and feeling caught short on the day.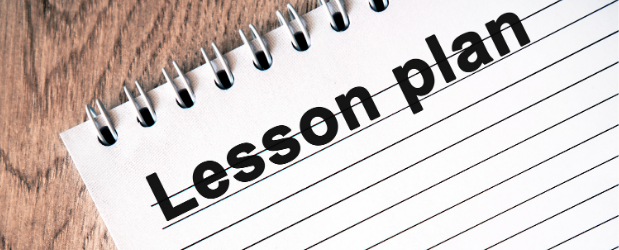 There are many tips and tricks to prepare for the classroom environment. But the main thing to remember is you have a dedicated ally on hand to help. Talk with your Teacher regularly and know that it's ok to ask for help when you're struggling.
It's the best way for you to gain insight, get feedback on your performance and find out what they need.
If you're reading this as an aspiring Teaching Assistant, Stonebridge Associated Colleges can help you take the next step. As a leading UK distance learning provider, they offer many online courses to help you prepare for Teaching Assistant roles.
Browse the ones we have available by clicking the link below.